These last days I had the chance to speak with Mael Oberkampf, Founder of Timeless Swiss Watch.
You know that I really really like his job so I wanted to know more about him and about his brand.
Oh yes I already reviewed the HMS Collection early this year …. So click to read.
Let's go 😉
Could you tell us a bit about you and about your story with watches?
I grew up in Switzerland not far from Geneva and have always had an interest in industrial design and architecture. After training as a graphic designer, I set up on my own to embark on 3D architectural illustration, and ended up also working for some watchmakers like Richard Mille or Ladoire. It's the founder of this last brand who transmitted me the watchmaking virus.
When the idea to create a new brand came to you? and when do you start working on the creation and on the launch of it?
I started collaborating with a friend who wanted to launch his watch brand about ten years ago, before our visions diverge on the style to be given to the watch. I took over the project 6 years ago, pushing this neo-vintage vision of watch design to finally find the ideal name for it: Timeless. 2 years ago my prototypes came out and after 1.5 years of testing, I started producing 2×250 pieces.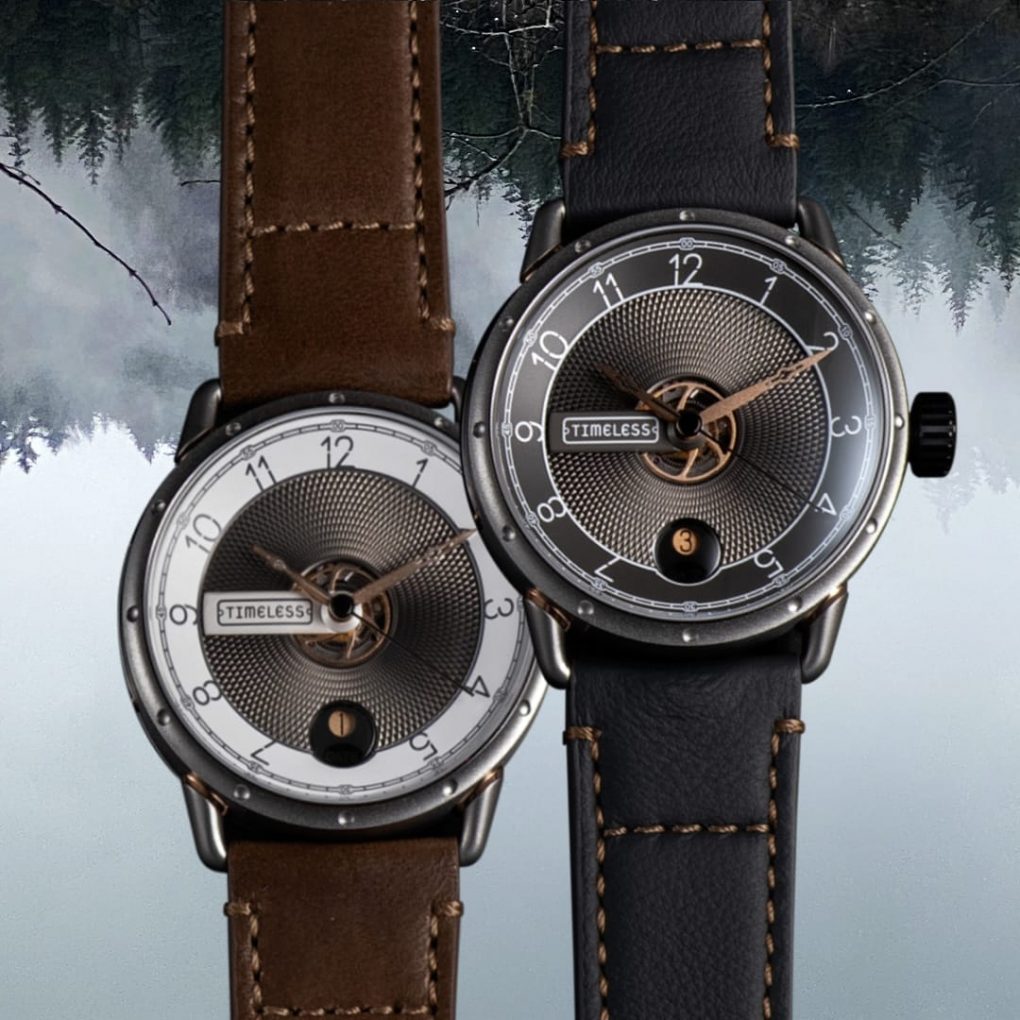 What made you want to enter in the already overcrowded watch market?
There is always a place for watches that offer good perceived value for a reasonable price, and a nice touch of originality. The difficulty remains to make oneself known.
We need to know now, from where comes the name of your brand, because, at first sight it looks strange for a watch brand.
The idea behind the concept of Timeless Swiss Watch is to mix design codes from yesteryear, especially codes of the early 20th century, with more geometric and very modern shapes. The synthesis of this meeting of the past and the present makes it possible not to anchor the design of the watch in a particular era, and therefore to make it "timeless".
What's the most important thing in the process of creating your timepieces?
Find a design that is satisfactory from all angles and not just from the front or the side, while keeping in mind that a few design concessions allow for better robustness and better repairability.
What steps do you go through to develop and produce them?
– Have a design that I like from all angles
– Assemble a team of reliable and constructive subcontractors
– Make prototypes and test them with the public for 1 year, and also test their resistance and reliability.
– Raise funds for mass production
– Set up e-commerce and logistics, and the management of project communication to the general public.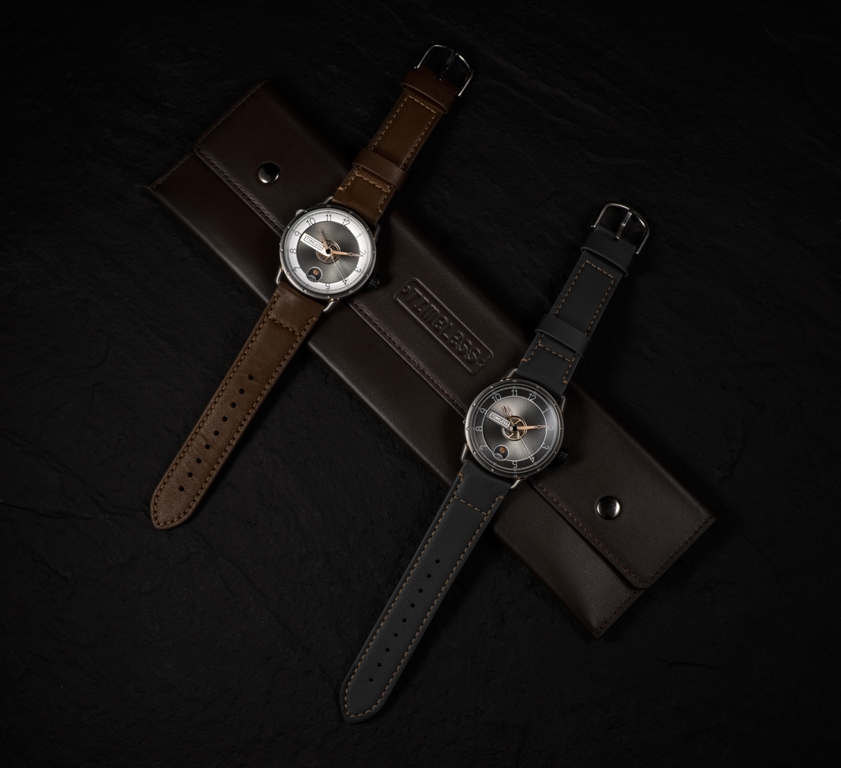 From where comes your inspiration concerning the design of your pieces?
For the elements of the past, old industrial machines from the beginning of the last century, but also locomotives, cars and planes. For elements of the present / future, everything from science fiction and modern industrial design, but also architecture.
Do you have an anecdote about the design and creation phase of your timepieces?
The hour wheel of the watch, which is also the watch logo, was originally with straight stems. Finding it too rigid and too tight on the cogs of the machines of the time, I allowed myself a simple swirl effect on Adobe Illustrator to almost accidentally create this important part of the watch, and make it my logo.
From your perception, what makes your watches so special?
The fact of designing his own watch will always make it special so it is difficult to take a step back from it 😉. But I would say that the watch offers a general design that speaks to the greatest number, without becoming a copy of the big mainstream watches that monopolize the attention, while offering unique design touches, such as the rings of the lugs of the watch.
Social networks are really important for microbrands like Timeless Watch. Could you let us know how and why do you use them? and what's your strategy to stand out from other brands in your price range ?
This is a fundamental and complex question to which I do not yet have the full answer. Currently the brand is subject to prospecting and various advertising formats are tested to find the right way to reach the public and make itself known. This last point is my top priority in the short term.
Let's talk about distribution. Obviously, you use the direct sales strategy which is better for a young brand like yours. Could you tell us how people can buy your watches and at which price? In the future you want to develop a new distribution strategy?
Indeed, a small brand like mine whose selling price remains very reasonable cannot really afford to give 50% of the price of the watch, which is fixed at 1450 CHF excluding VAT, to a shop without drastically increase the selling price and lose a competitive edge compared to other more established brands. To allow a direct purchase without going through a store, it is essential to create an aspect of trust with the potential customer and to share as many multimedia elements as possible to introduce the watch.
But to develop our presence, we already started partnerships with some distributors and stores in Spain, Portugal, Switzerland and France and of course we will develop this in 2022 even if for us it's not the best thing to do as we have to lower our margins to keep the retail price at 1450 CHF. We are currently in talk with a lot of potential distributors around the world and we are still open to discuss this with stores and web distributors. Of course we are thinking of a potential presence at certain watch shows if the health situation improves.
As you are not in the mass market, how many watches do you already have delivered?
At the start of the adventure about fifteen watches have been sold in only 2 weeks, which was really encouraging. The number has continued to increase and in the space of a year we can consider that a bit more than 70 watches have left our workshops.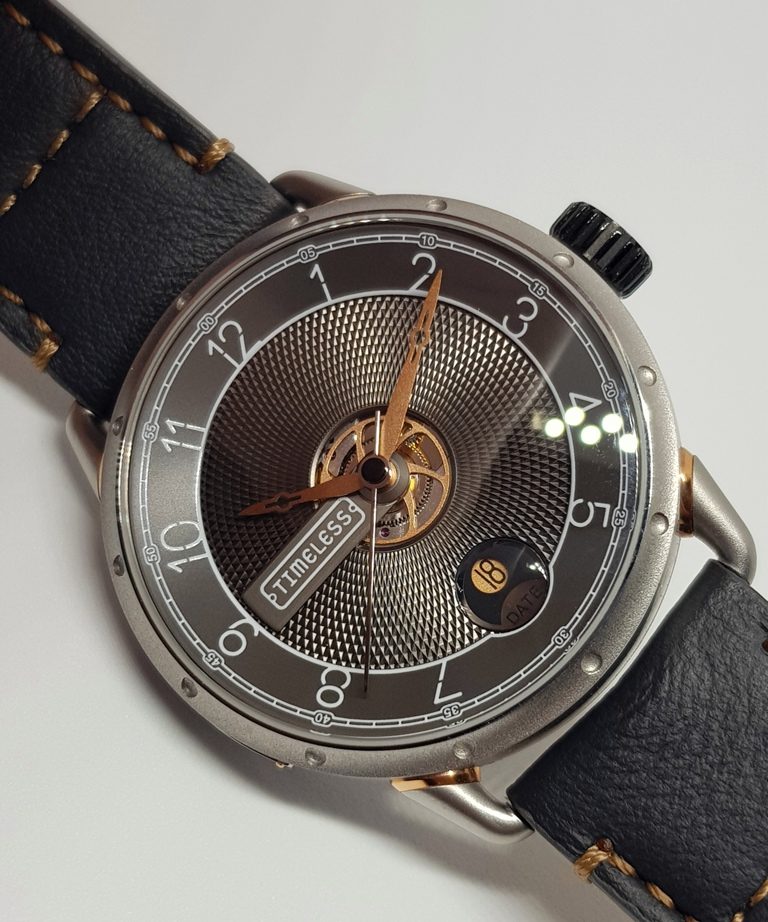 Now and more generally, what are your plans for the future?
If the sales are successful, I want to quickly make other variations of the watch, including a moon phase, a chronograph, and why not other dial colors.
What aspects of your brand you think people should know more about?
The originality of the details of the watch, allowing it to differentiate itself from the design standardization of many new watches. But also the very beautiful finish of the piece, especially at the level of the dial, the crown, and the plate.
OK, now something more personal. For you, what's the most important thing to find in a watch?
I admire brands that do not get lost in aesthetic codes that are not theirs, simply by fashion, but that continue to surprise people with visual or technical originalities.
To finish, are you also a watch collector? If yes, what kind of watches do you collect?
Obviously I like watches otherwise I wouldn't have created a brand. Lately, I unfortunately had to give up buying 2 beautiful watches which I really liked because they were just too big for my relatively thin wrist. It is to overcome this concern that my watch measures only 41.5m in diameter. In this way, it can also appeal to people with thin wrists but also to women who are already part of our clientele.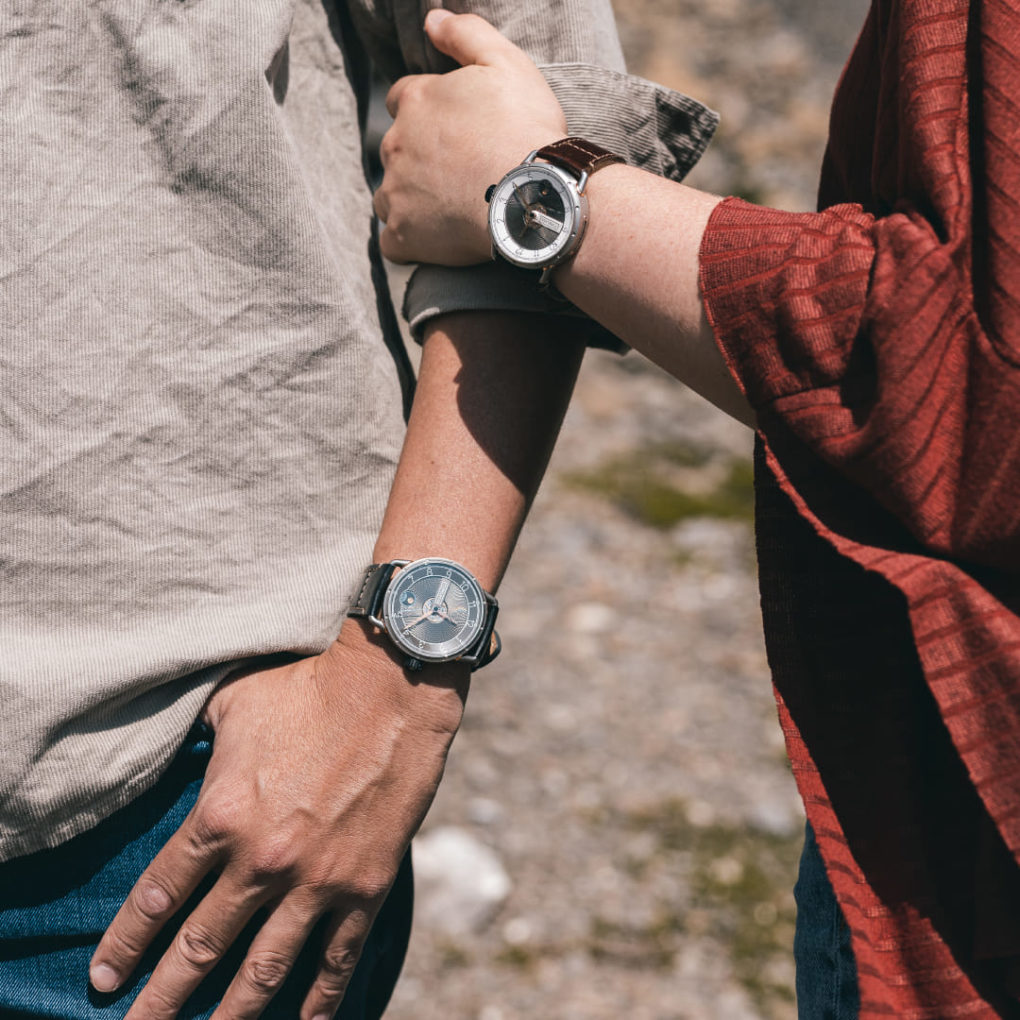 You can follow Timeless Swiss Watch on the social networks :
If you're interested to buy a HMS just click HERE.
Jonathan Kopp
Feel free to follow us on the social networks :