Soon the Zion Manufacturing Company is launching its very first watch this month on Kickstarter. The interesting thing about it, is that it's a tourbillon. But before we get there, I was very surprised to find out that the Zion Manufacturing Company was located on the Great Ocean Road in Australia. Their explanation of using « Zion » in their name, is that its it describes the 'Holy land' or 'perfect place'. For the people behind Zion Manufacturing Company, this perfect place is Surf Coast Australia, their home town and its heritage. In all honesty I would have avoided a religiously charged name like Zion since it has the potential of making people turn away of the brand, and that is always a pity.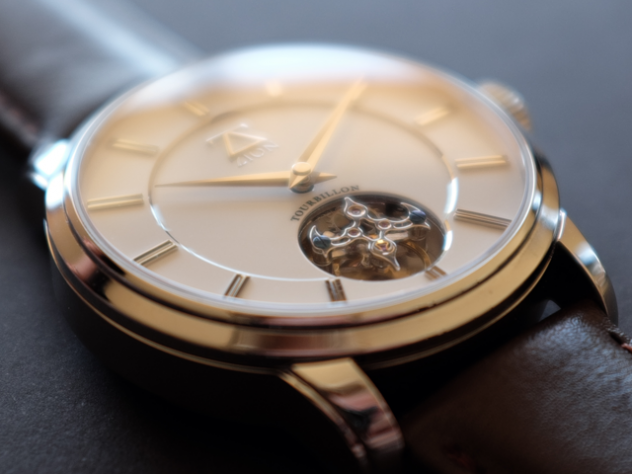 Zion has named their first watch Apollo, and it's a tourbillon. They promise that the early bird special is going to be 1 dollar under a thousand, so later tiers will probably be around $1100,- to $1200,-. For that money you get one of the most desirable complications out there; a tourbillion. As you could have guessed from the price, it's not Swiss Made. The Apollo is powered by Hangzhou caliber 3A00, an automatic movement with a flying tourbillon. Unlike what some people think, Chinese tourbillons function exactly the same way as a Swiss tourbillon. It is usually the finish that gives away that it is in fact a Chinese tourbillon. Remember when Subaru introduced the Impreza WRX in 1992 and all of a sudden there was an affordable car that could chase down Ferrari's and Porsche's? See it exactly like that!
One issue that remains however, and that is how to service the watch. A tourbillon is already a watch not every watchmaker is comfortable servicing, and in most cases minor parts need to be exchanged. There lies the challenge since the part supply of these Chinese movements especially toward Western countries is nearly non-existence. Although I have personally no long-term experience with Chinese tourbillon movements, I have heard from a few people who own one that the movements are surprisingly robust. That is good news, but eventually, like any other watch, service is required. Hopefully this can be handled by Zion. If they can do this successfully they can contribute to making these Chinese movements even more accessible for affordable watchmaking connoisseurs.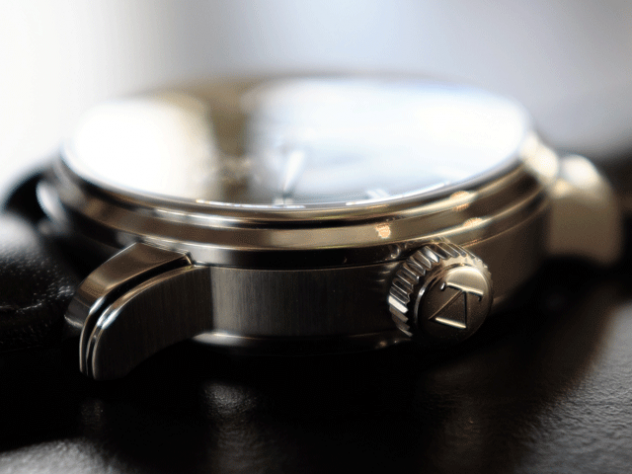 As for the rest of the watch, Zion has withstood the temptation to go overboard in terms of design. The dial is clean, with a subtle layer in it, very little distractions and a lot of focus on the tourbillon. The case has a few extra curves and ridges, which brings it nicely in-line with the dial design. The screw down case back is fitted with a sapphire crystal that has an anti-reflective coating, just as the sapphire crystal on the front of the watch.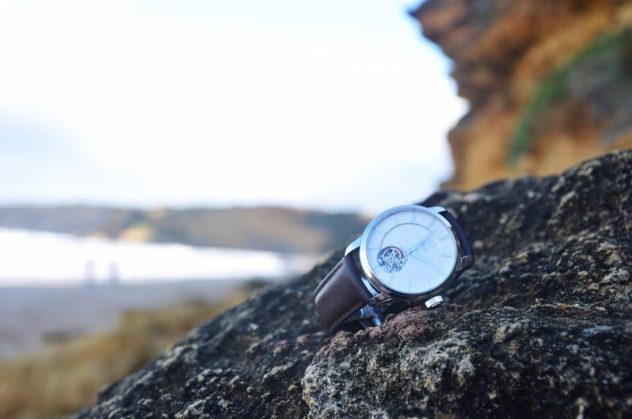 Next to watches does Zion also create products from kangaroo leather. Fortunately they also equip the Apollo with a strap crafted from kangaroo leather. I think this is actually a Kickstarter first that a watchbrand releases a watch with a kangaroo leather strap. Extremely supple, yet stronger than regular cow-hide leather, make kangaroo leather a rare but very beautiful material to craft a strap from.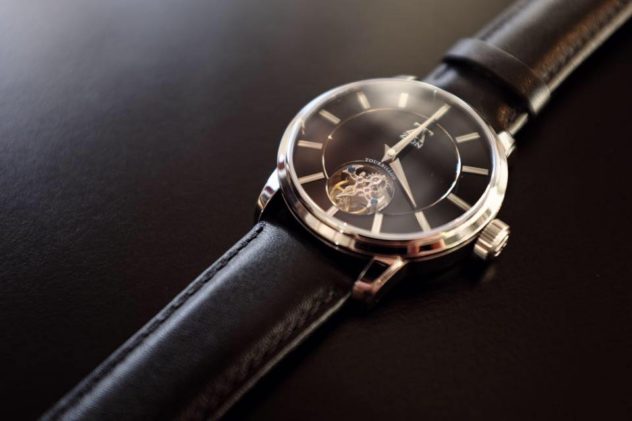 Should you get a Zion Apollo? Of course that is eventually up to you, but the expected price point of the Apollo is on par for which you can also get a Ingersoll or Stuhrling which also use Chinese tourbillon movements, making it ultimately a choice of taste and in that area the Apollo is convincing.
More information about the Apollo can be found on the website of the Zion Manufacturing Company. Here you can also sign up to be notified when they go live on Kickstarter.