The Blade by Zinvo is already an eye-catching watch in its regular form, but with a rose gold plated finish even more so. Limited to 100 pieces Zinvo combines the rose gold plated case with a black dial and strap. This gives a pleasant contrast and makes the watch pop even more.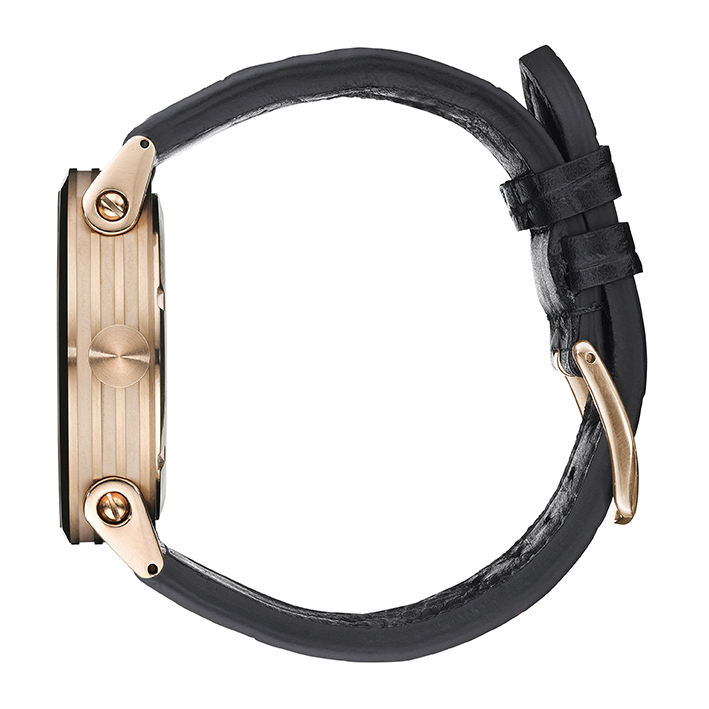 Not that it needs it because the case is very well crafted and has some subtle details such as the screwed in lugs, and a rigged side of the case. Unfortunately, it is not the case its fault that the dial is the true center of attention of the Blade. Here a circle of fan-shaped hands gives the impression that you are looking into the blade of a jet engine. They cover most of the center of the dial, including the hand of which only the tops stick out.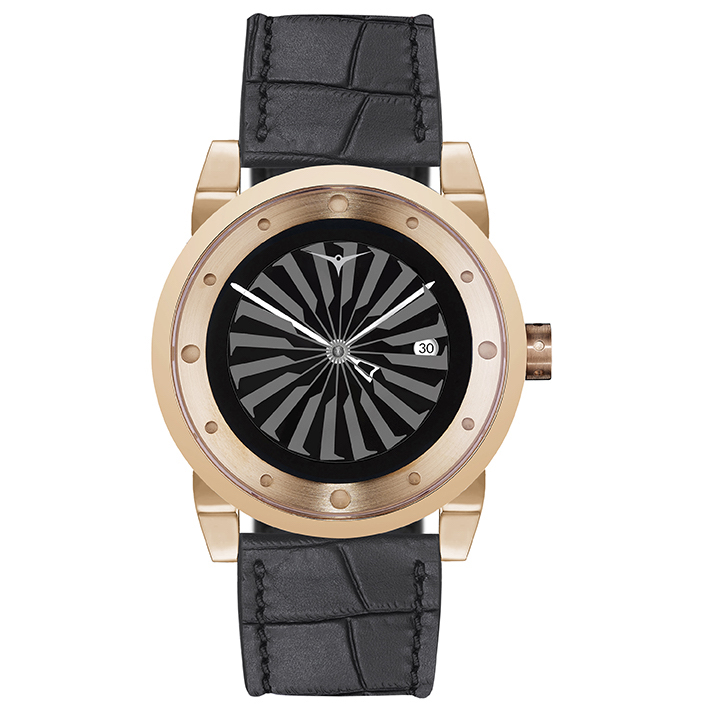 That is not a problem since they leave enough space to read the time and check the date. Personally, I don't think that the Blade needs a date function since it takes away from the clean look that that watch has otherwise. What is cool about the Blade is that it doesn't move directly on the motion of your wrist. In fact, the blade replaces the second's hand. This means that it runs smoothly at 21,600 bph because the Blade is fitted with Miyota's automatic caliber 8215. Nice detail is that the rotor of the movement shows the same fan-like design as the second's hand.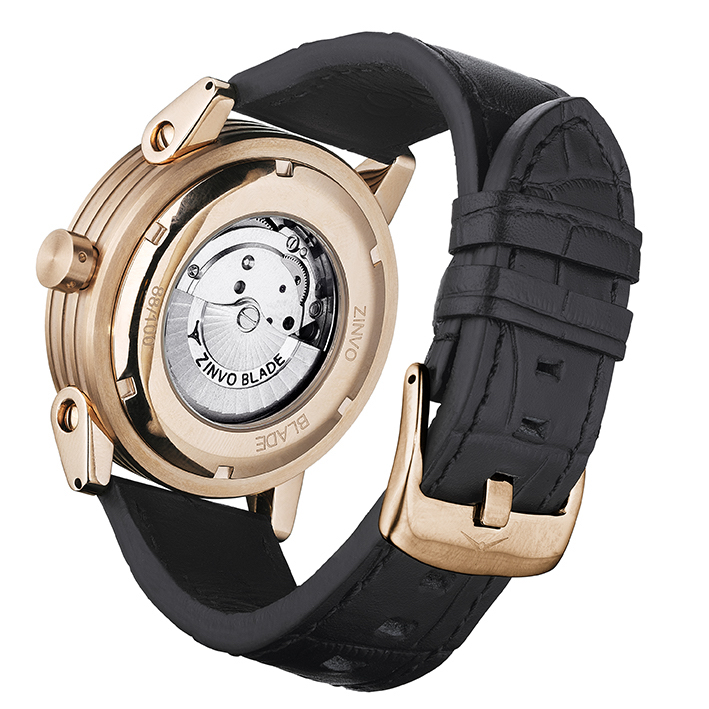 That automatic movement really gives the watch more depth and makes it a more serious contender. The movement can also be viewed through the display back.  With a water resistance of 330 feet, it is a good everyday watch, although the fact that it is a limited edition will only let this be the case for 100 people. Priced at US$899,- it holds court just above the Crowdfunding brands, but below the Swiss competition, setting itself apart no only with the well-crafted case, but even more so with the patent pending blade seconds hand.
More information on the Limited Edition Rose Gold Blade can be found on the Zinvo website