It's funny that when you swear a product is from Great Britain, it in fact comes from Cyprus! Now, the island was a Crown colony for 35 years, so my ego is somewhat spared, yet the new Wright Noctua on Indiegogo has an undeniable British flair to it. Modern Britain that is, like Soho, vibrant yet with character, stylish yet not too stiff.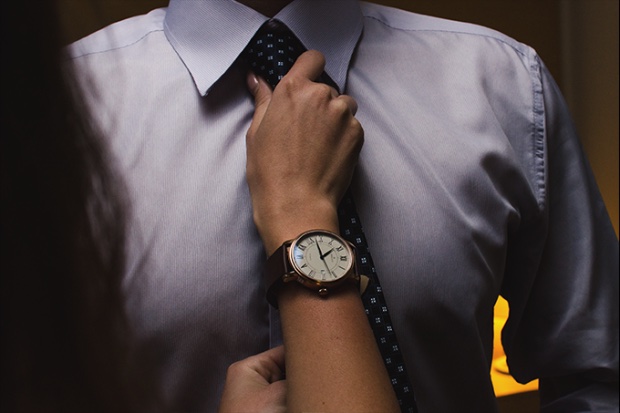 Now Wright is not the only brand out there that makes time only dress watches, that you can also wear casual. But as I have said before, most of these watches are very plain, which they hide under the term « minimalist design ». Wright obviously get that the difference between a good watch and a great watch is in the details. With the Noctua that starts with the case, which is a clever 40mm in diameter, meaning that it will look good on the wrist of 99% of the people, regardless if they are male or female. The bezel is kept relatively slim, giving the dial center stage, and the onion shaped crown is a nice match.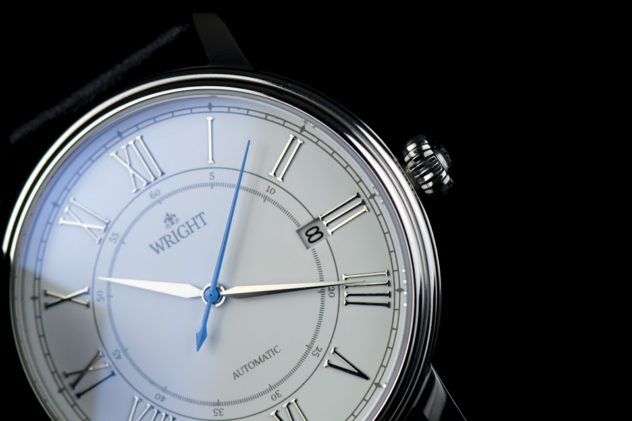 That dial features applied Roman numerals with a high polish that ensures not only legibility, but also adds a dash of classic style to the watch. Outside the Roman numerals, is a railroad track and I would have loved to see the seconds hand touch it, because now it seems a tat too short. On the inside of the Roman numerals, a 60 minute ring cleverly draws the date function into the design. Although I am not a fan of it, because I think the design would look even better without it, I know that in this price-range most customers do appreciate this complication. What I do appreciate myself is the sapphire crystal with anti-reflective coating. This has become the standard, even on watches in this price-range, but you still see crowd funding campaigns that go without.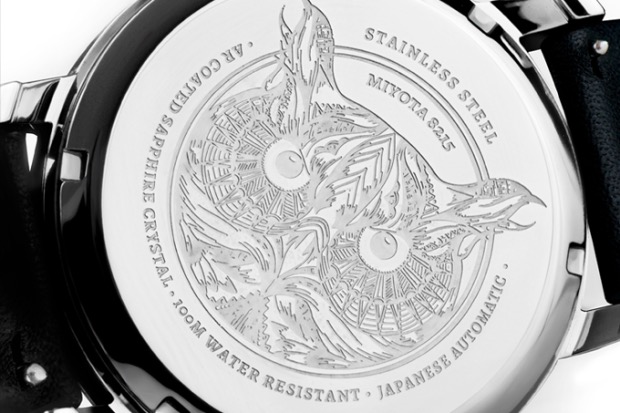 The Noctua is powered by Miyota's automatic caliber 8215. Reliable, dependable and inexpensive to maintain it is a solid choice. The same can be said for Wrights decision not to show this movement, because it looks very basic and industrial, not at all on par with the rest of the watch. The owl that is engraved on the closed caseback of the Noctua is much, much nicer, and shows once again the eye for detail.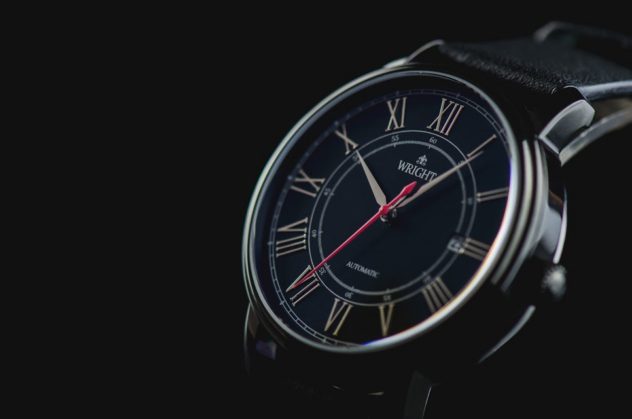 Available in four varieties, this is where you can really see that Wright gets it right. You have your obvious steel case with white dial, but there the blue seconds hand really makes the whole watch pop. With the rose gold PVD version, they didn't go for the same white dial, which would make for a harsh color combination, but they went with a champagne colored dial. A brownish black dial is also available with the rose gold PVD case, which results in a very rich looking watch. My favorite is actually the black dialed Noctua with black PVD case. This seems like it could be the watch of choice of Professor Moriarty. And that red seconds hand……..!!!
More info on the Wright Noctua can be found here, and of course on Indiegogo
Save
Save
Save