Wood Wilder is a contemporary Danish lifestyle brand, founded in the beginning of 2015. The brand is owned by Sterndorff Trading, founded by Emil Sterndorff Urskov Rasmussen, and is based in Denmark.
Now the interesting thing – Each product purchased, leads to the birth of a new tree, benefiting the future of our world!
The Wood Wilder brand focuses on mindset, strength, attitude, willingness and manners. Whilst most brands at the time focus on cost efficiency and profits, their basic values are innovation, quality and above all customer satisfaction and protection of our planet.
In order to be able to create their wooden products, they have been forced to join the process of deforestation, which by all means should not be acceptable. That is why they have taken the nice initiative to start the "Project Forest" and rebuild nature by developing a corporation with non-profit organisations, to not only plant at least one tree per sold product, but at the same time helping multiple families in need.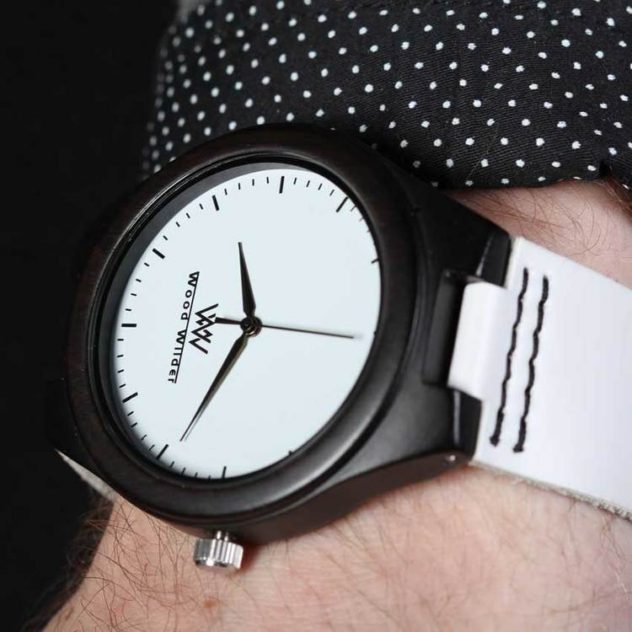 In fact, for every one thousand products they sell, they will fully fund a family's 4 year journey to implement a forest garden in either Africa, Asia or South America, planting thousands of trees, benefiting both people and the environment. Approximately 1 – 3 trees will be planted per product sold.
Note that, one tree is more than enough to supply wood for approximately one thousand products from the Wood Wilder store. At least one tree will be planted per product sold through the Wood Wilder store, so while they only sacrifice one tree, at least a thousand trees will be planted anew.
As of now, more than 250 trees has been planted as the result of the generosity and interest of people in their brand, and so only 1/4th of a tree was sacrificed in the making of those 250 products.
Their range of products goes from bow ties, to wallets and of course watches. Currently they have two collection priced 115$ and 110$, and which are made from 100% natural ebony wood.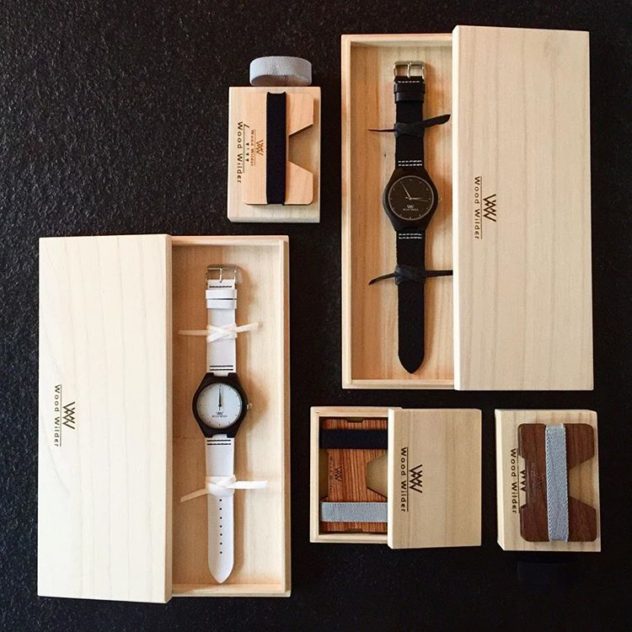 The « business wood watch edition » offers a unique contemporary design. The watch is a combination of four materials, such as an exclusive naturally tinted cow hide leather band, an ebony wood case, hardened mineral glass and a white copper dial, all designed to last a lifetime.
Ebony wood has a fine texture with varying grain patterns, ranging from straight to curly, giving it lots of different looks, and even a metallic appearance, due to the natural luster of the wood. The wood used in this wooden watch is imported from the Equatorial West Africa.
Inside the 46 x 11,1mm case you will find a movement Miyota 2035 which can explain the low price of this piece.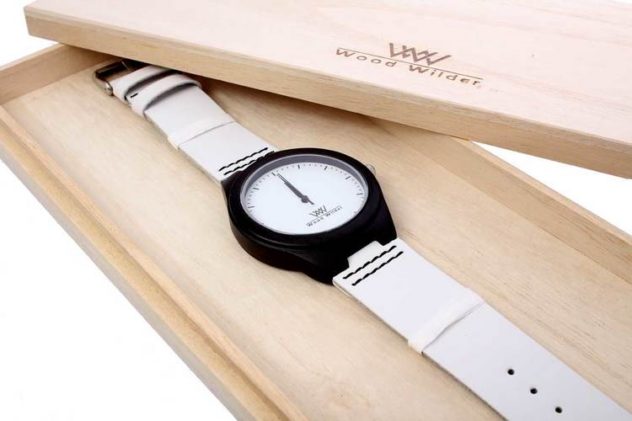 The second timepiece named "Casual wood watch edition" is a combination of naturally tinted cow hide leather band, ebony wood case, hardened mineral glass and a black copper dial.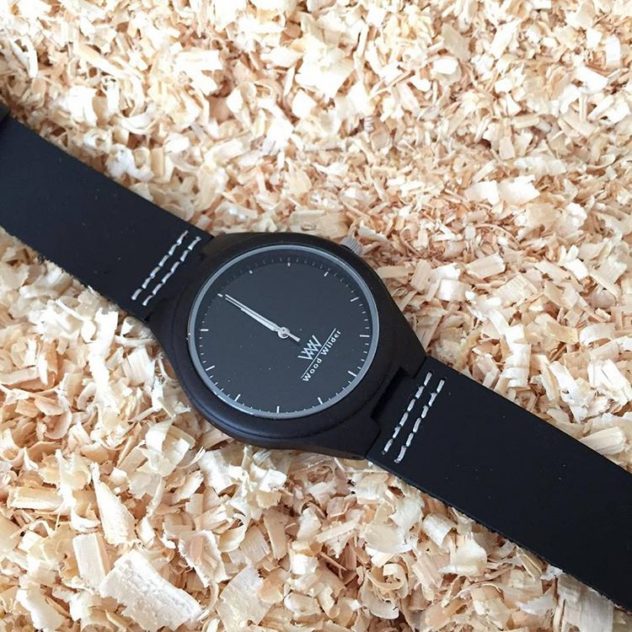 Sure the design isn't over-complicated, they decided to keep it simple because as you may know, it's not easy to craft wood… but hey, it works perfectly. And when you think of the eco project they put in place, I must say that it really worth it.