In Haute Horlogerie there are many jewelry makers that turned watchmaker. Often this results in watches, with very refined details. In the world of affordable watches this transition is rare, but there is one brand that recently made this step: Willis Judd.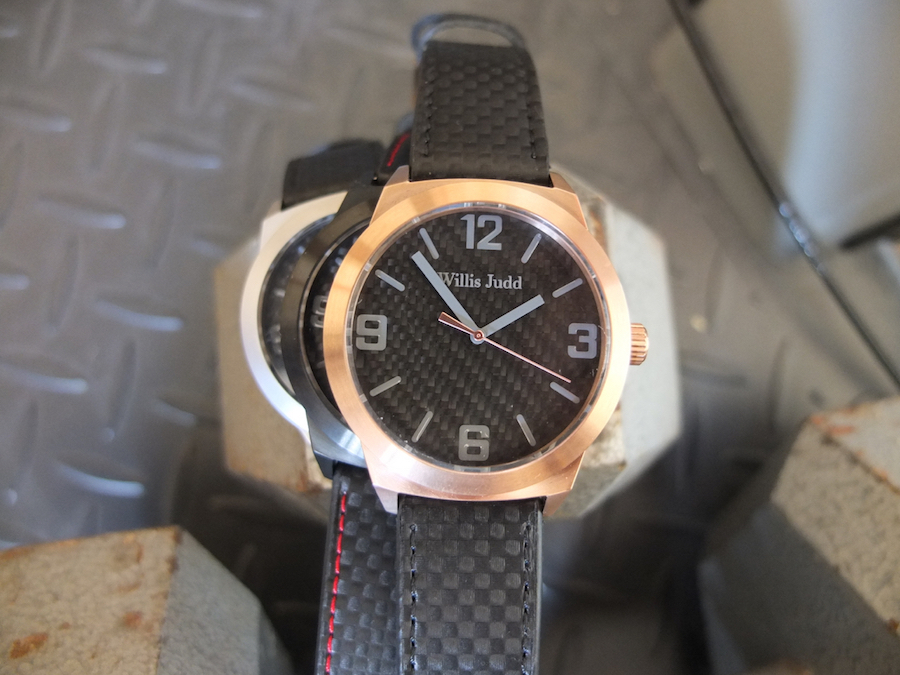 Offering a wide variety of different jewelry a reoccurring theme in their jewelry collection is carbon fiber, which they also picked that material as center piece for their very first watch collection. Remember that years ago you had these oversized fashion watches that looked so cool from a distance, but when you came closer you where horrified by the complete lack of quality? Well, these watches by Willis Judd are the complete opposite of that.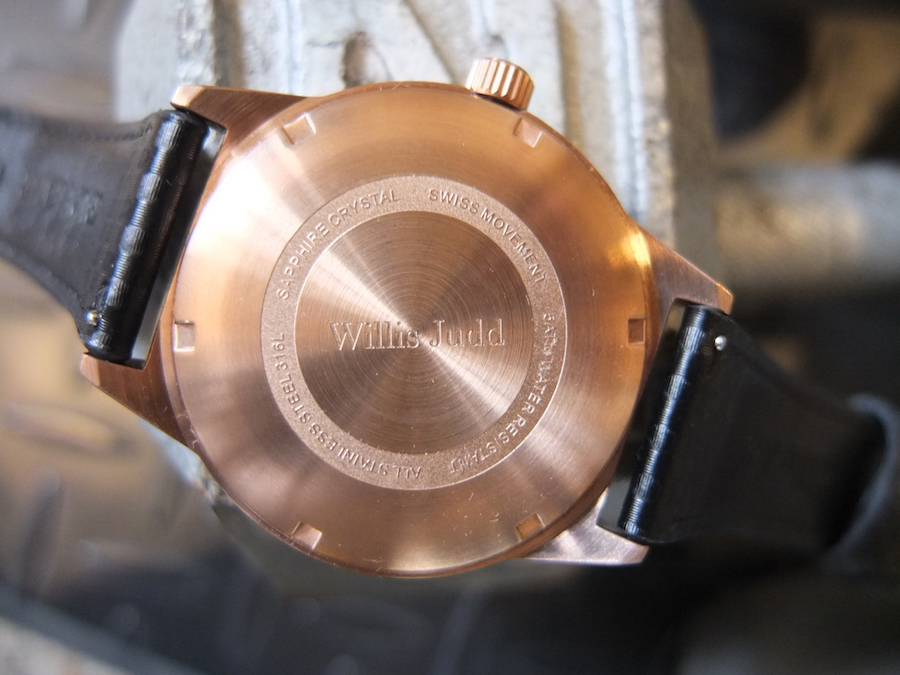 Lets start with the price to put a few things into perspective. There are still early bird specials available, but say that you are unable to get one of these, then you are going to pay US$ 75,- for the steel cased Willis Judd, and US$ 85,- for the version with black or rose gold PVD. I was very fortunate to have a few pre-production watches for a photo shoot and I can say that for that amount of money you get an almost extreme value for money!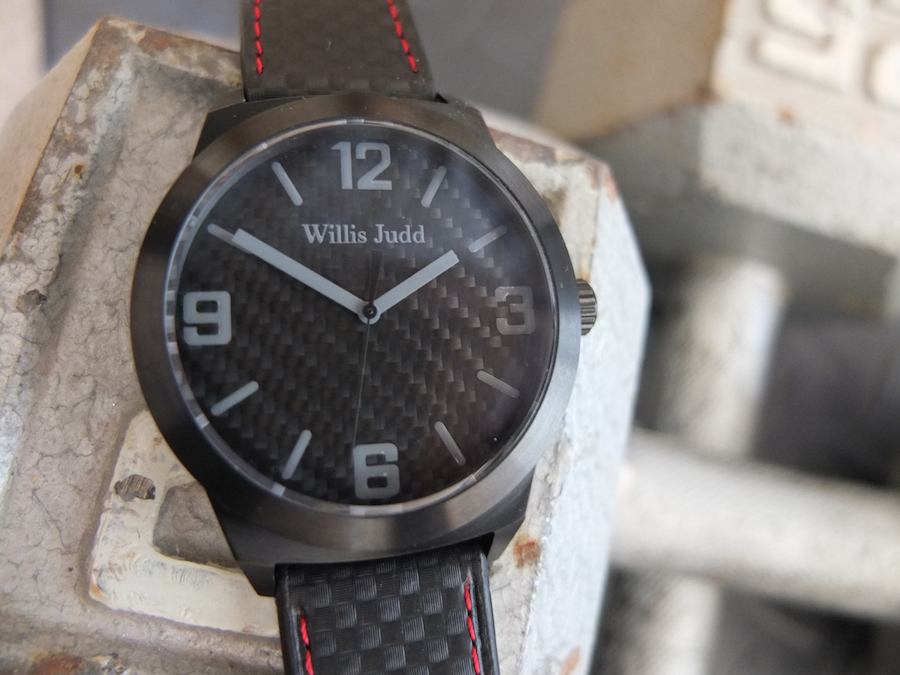 Brothers Dan and Thomas, who run Willis Judd, have applied the critical eye of somebody in the jewelry business on all the details of the watch. It starts with the sapphire crystal, with sit s a bit higher to protect the case, but its sides are polished under an angle, highlighting the dial. This dial is made out of carbon fiber with your choice if you want it in black, graphite or black with blue woven in. Of course there are straps to match, and for this price Willis Judd even add an additional strap, both featuring a quick release system.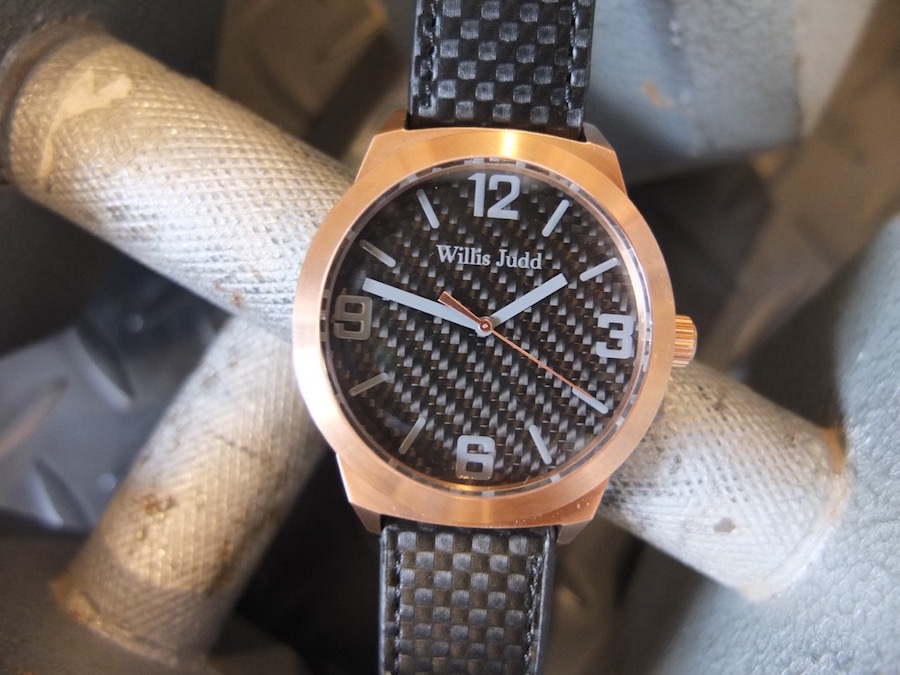 The case is quite sophisticated, especially for this price level. The caseback is screw in, and features rather deep engravings, the lugs show multiple angles but without sharp edges, and even the crown is signed. The numerals and hands are kept simple with the seconds hand in the same color as the case, which provides a nice detail. For this kind of money I also expected a very generic buckle, but I was surprised to see a more refined model, once again signed.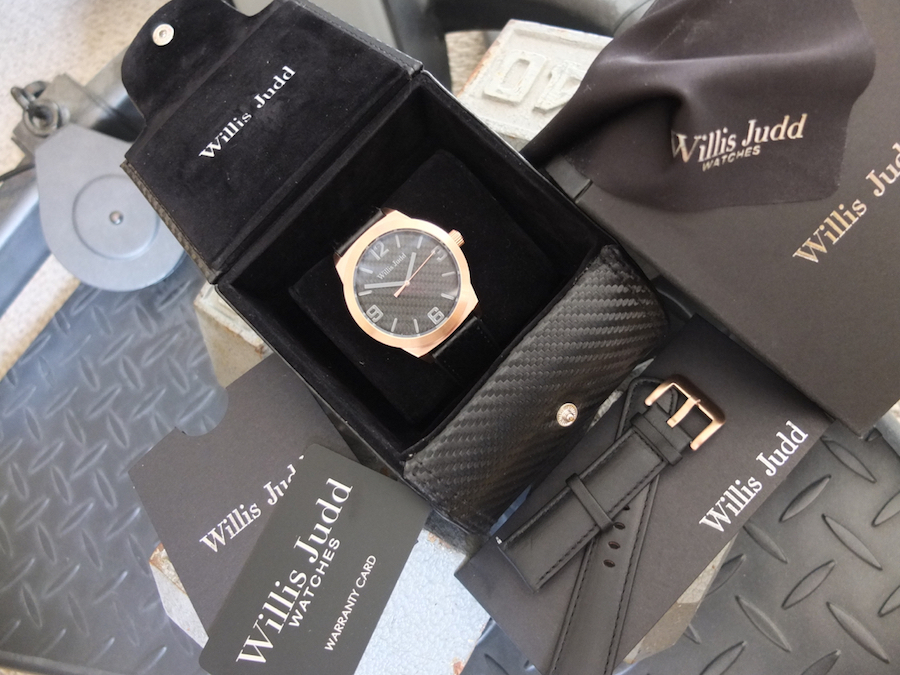 Of course it will surprise nobody that the movement inside this watch is quartz. Willis Judd went for the Ronda caliber 763, a very reliable movement of Swiss origin. For those who think that this is all, you are mistaken. Willis Judd not only likes to raise the bar for affordable watches, but also its packaging. What can you expect at this price level? Not a nice assortment of branded packaging that includes a cleaning cloth, the extra strap, warranty card, but also a very cool watch box made of the same carbon fiber material as the straps. So Willis Judd is raising the bar on all fronts, by offering what might be the best affordable, oversized quartz watch in the current market.
Click here to see the Kickstarter campaign of the Willis Judd carbon fiber watch