I have to admit that my first love from Hamilton was the PAN EUROP but for today I want to present, from the American Classic Collection, the Flintridge which is seriously appealing to me.
This really interesting watch was inspired from the design perspective of the 1930s Flintridge. This one was originally created as a sports timepiece but honestly you can wear it whenever you want as it's a very classy timepiece.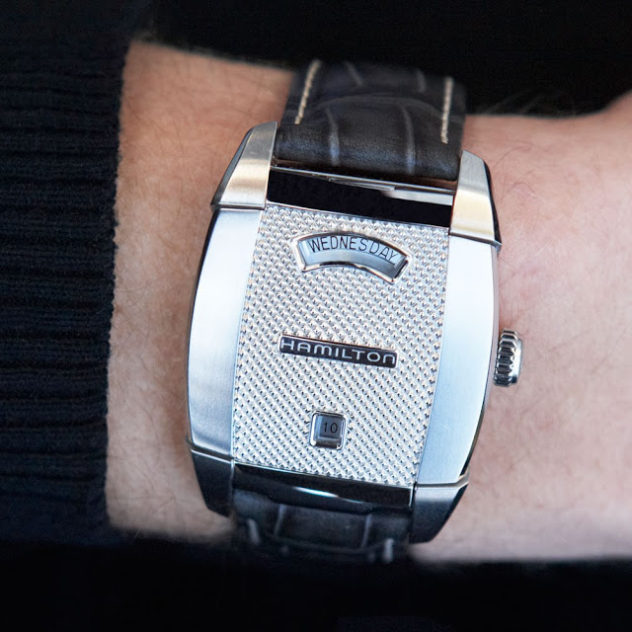 Available for both genders, this lovely design will make a big impression. Well, I'm impressed…
The catalogue price is 1075 Euro and it's certainly someting really intersting. The only problem is the availability since it is a new model and not all retailers will have it in their stores…. But more than that – Both version are limited to 999 pieces.
The gents watch is a stainless steel automatic watch with Day at 12 o'clock and Date at 6.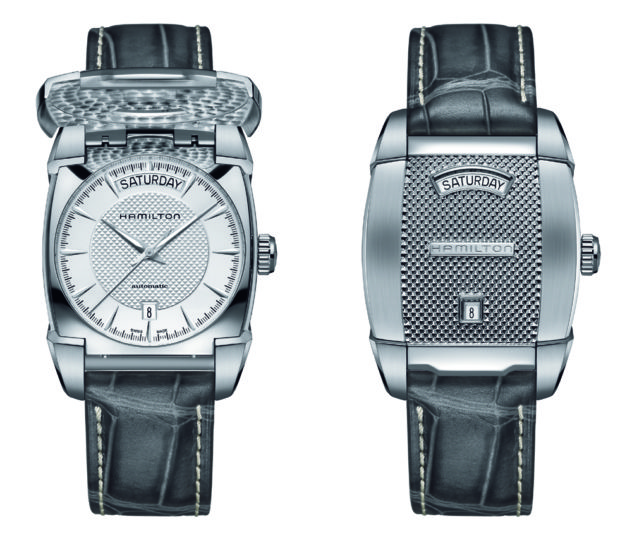 The cover of this one hosts a Clous de Paris pattern, an embossed logo and is interrupted only by two peepholes for the day and date.
That's not all…A further hidden treasure of this piece is the H-40 movement (based on an ETA Powermatic) with 80 hours of power reserve and which is visible through the case back.
The Lady version is also a steel and automatic watch but with no Day & Date feature because on this one Hamilton decided to use the caliber ETA2681. I think it's also because they wanted to give to this version a completely different style… Something more feminine.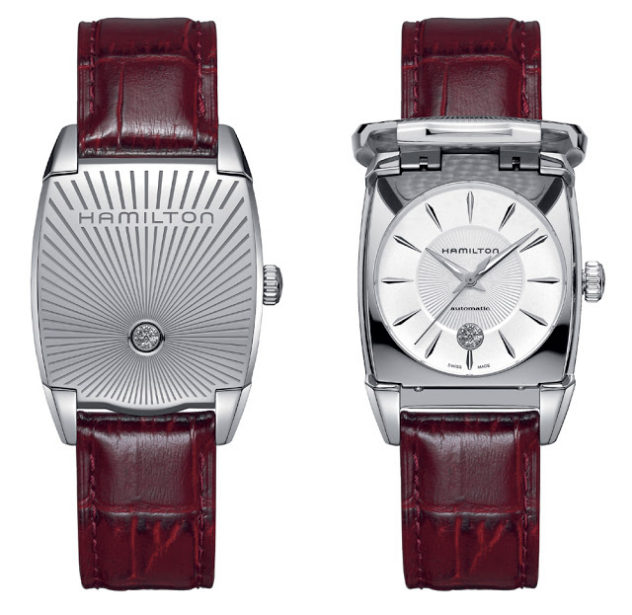 And yes…Shining through the opening of the Flintridge Lady is a cluster of seven diamonds, a tempting invitation to raise the protective cover emitting sunrays from a round opening just above the 6 o'clock position.
With no doubt this one has broader appeal than the other collections from Hamilton (except the Ventura of course). The Flintridge is for sure a conversation piece because of its design… now we can just imagine how fun it would be to customize it.