Vortic made quick work of their latest Kickstarter campaign for the Journeyman series. With this watch Vortic leaves its usual approach, but not its usual charm. For the first time is a Vortic not powered by restored pocket watch movements crafted decades ago by American watch manufacturers like Waltham, Hamilton, Elgin, and Illinois. Instead, the Journeyman series treats its owners to brand new movements, but equally special ones.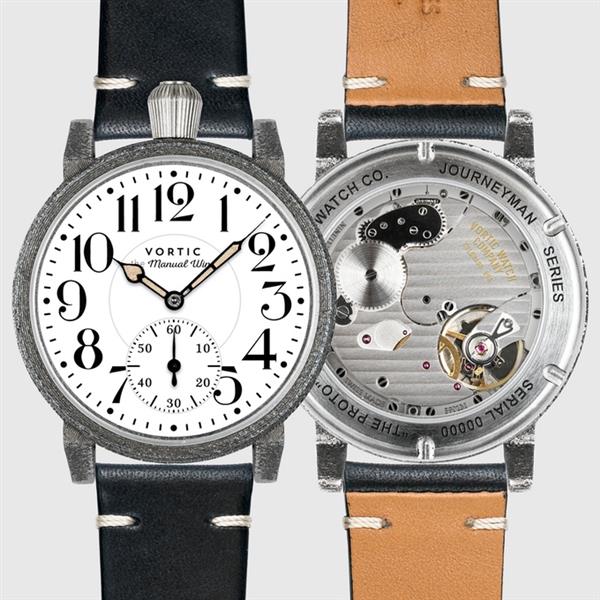 Vortic is launching the Journeyman series on Kickstarter, with not one model, but three! The first two are housed in a 41mm titanium case in true Vortic style, with the crown at 12 o'clock. One is manual wind, while the other has an automatic movement. The movement that Vortic uses in these two Journeymen is one that doesn't come around that often, yet is of superb quality and execution. I am talking about the Eterna caliber 39.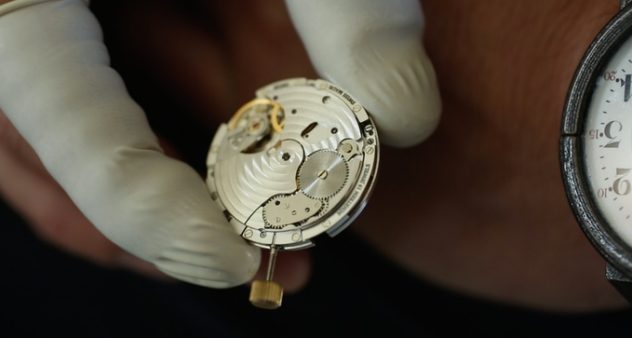 Eterna is a Swiss movement making legend. Originally Eterna was founded by a schoolteacher and a doctor to help the local community to find work. Over time it evolved into ETA, the Swiss movement behemoth, that is now part of the Swatch group, while Eterna as a brand continued on a path of its own. The movements that Eterna makes these days are very refined and original in terms of design, while at the same time strong performers, not only in terms of precision, but also with a power reserve of about 65 hours. Oh, and did I mention already that they are stunning to look at as well?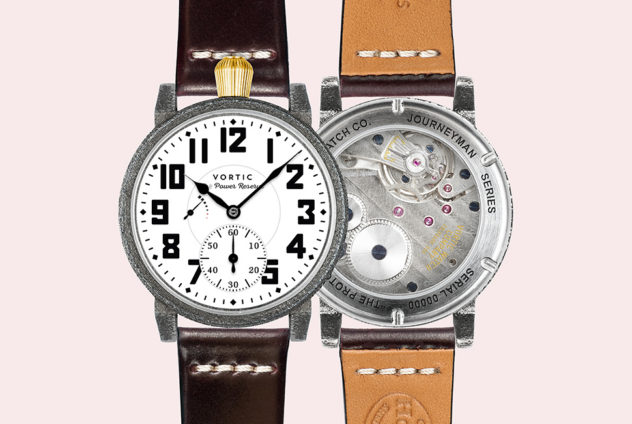 There is a third Journeyman, and the only one I am less excited about. This one is housed in a 45mm case, in which manual wind caliber 1003 crafted by Pinion Precision Technology from Los Angeles ticks. Just as with the vintage pocket watch movements Vortic used before in their watches, is this movement made in the USA. Unfortunately it cannot really hold a candle to the old US made movements, nor can it really compete with the Eterna movements, in terms of beauty. The movement looks very similar to the well known Unitas movements and the finish of the movement is a bit rough in my opinion. Also choosing this movement means that you get a power reserve indicator on the dial, which I think takes away from the wonderful, authentic style that Vortic has been able to create.

With the Journeyman series did Vortic also go for a case crafted from a single piece, rather than the two piece cases they have previously used. Available in raw titanium or blackened titanium, they give you immediately that nostalgic, Vortic feel, and you can almost smell the steam and coal of a steam engine coming into the station.
Vortic really went all in with the Journeyman because the dial is not a printed piece of metal, but actually grand fue enamel. By choosing this, Vortic gives a clear sign that they want to stay as close as possible to those wonderful, American made watches from the past. You get four different dial designs to choose from, and for an additional $95,- you can even make the dial double sunk.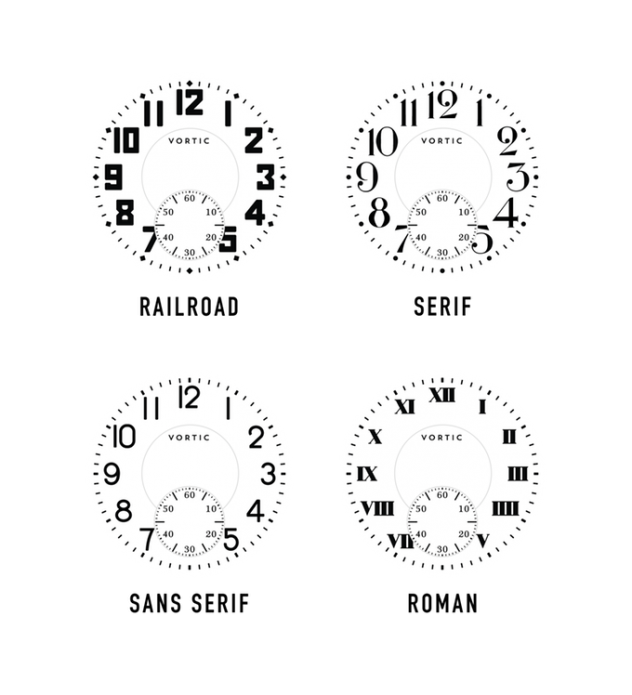 The Kickstarter campaign by Vortic is already fully funded but you still have 55 days to take full advantage of the Kickstarter pricing on the three models, which is $795,- for the manual wind Journeyman, $1.495,- for the automatic and $1.745,- for the one with the US made manual wind movement. But before your check out Vortic's campaign on Kickstarter, make sure you play a bit around with their awesome « Journeyman builder« , where you can configure your ultimate Journeyman!
Save
Save