Kickstarter and Indiegogo are full of them, department stores are full of them, and, what a surprise, Alibaba.com is full of them. Minimalist watches that are being presented to us in the most glorious marketing-terms, to convince us that less is more, often tossing some Scandinavian countries, as well as some Scandinavian looking people, in for good measure. Unfortunately these watches are often created by a designer with a minimum of talent, who wanted to invest a minimum amount of his time, because even he knows that the watch will be made at a minimum quality level, in a factory that most likely offers its workers as minimum of a wage as possible, all to maximize profits. Fortunately there are brands like Vapaus on Kickstarter, who try to set the record straight.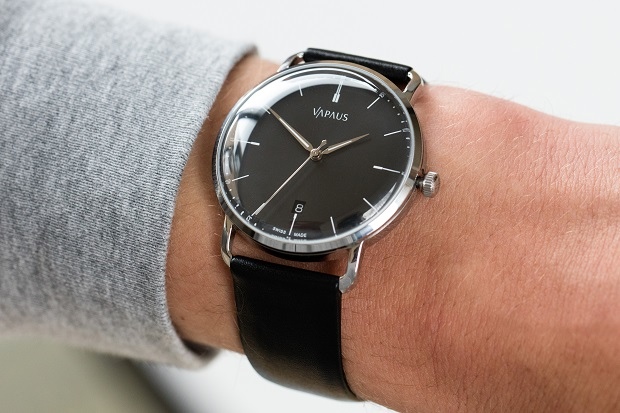 Vapaus is a British company and its founders aspire to place it among Sinn, Stowa and Nomos in terms of quality and beauty. At least they got their aim right, because these three brands are not only highly regarded within the watch community for their quality and originality, but also for their value for money. Aiming right is one thing, hitting the board is another. However, Vapaus hits the bull's eye! They take their inspiration from the 1950's, and their design actually strikes me as something that could have come out of Glashütte in those days, if that town didn't end up behind the iron curtain.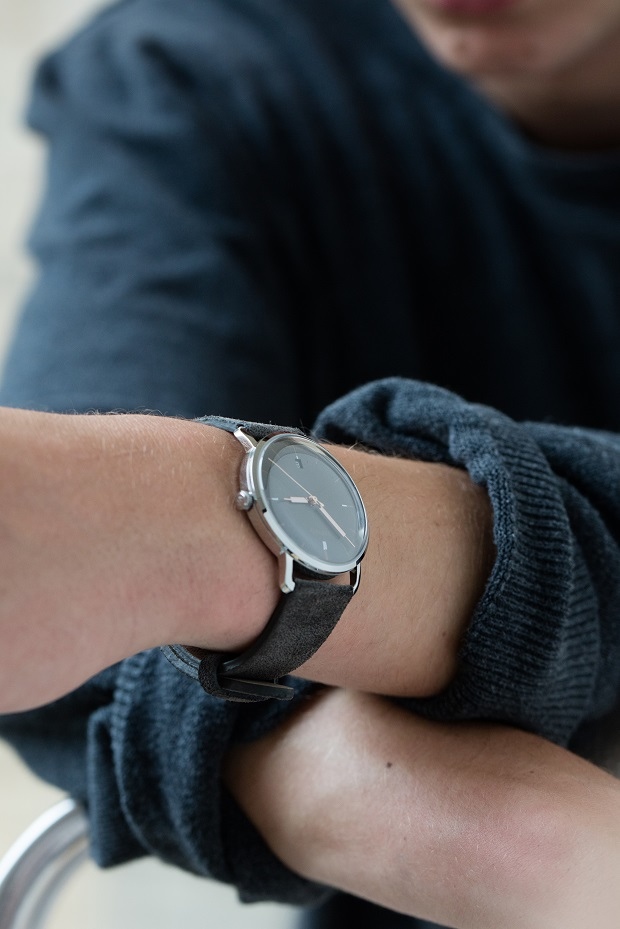 This is minimalism! Using a minimum amount of details, but think them so through that the result is a very expressive watch of which even the owner has a hard time explaining why it captivates him/her so much. With Vapaus it begins with how they write their own name, not in a common font, but in something unique, yet with restrain. They also know that the brand name and a modest « Swiss made » is all the text a dial need. And look at the subtle, yet very interesting shaped hour markers. Elegant, refined, and all because they were thought through!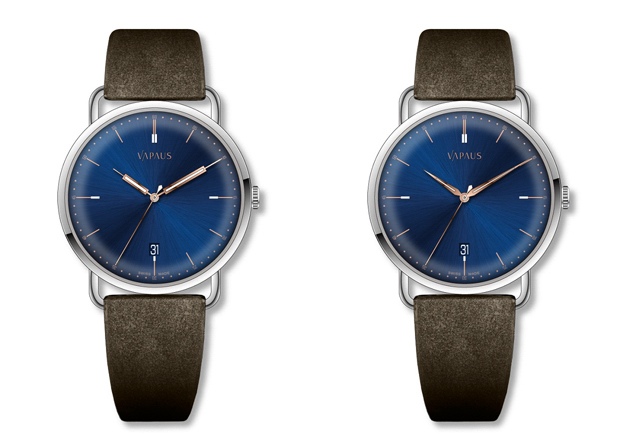 The same can be said for the hands. Vapaus offers two different types of hand, one more Bauhaus (Vapaus calls this one 2050),  and on more 1950's (Vapaus calls this one 1950). Each gives the watch their own character, each is absolutely correct, but the 2050 really elevates the design to another level, from period-hommage, to masterpiece in its own right.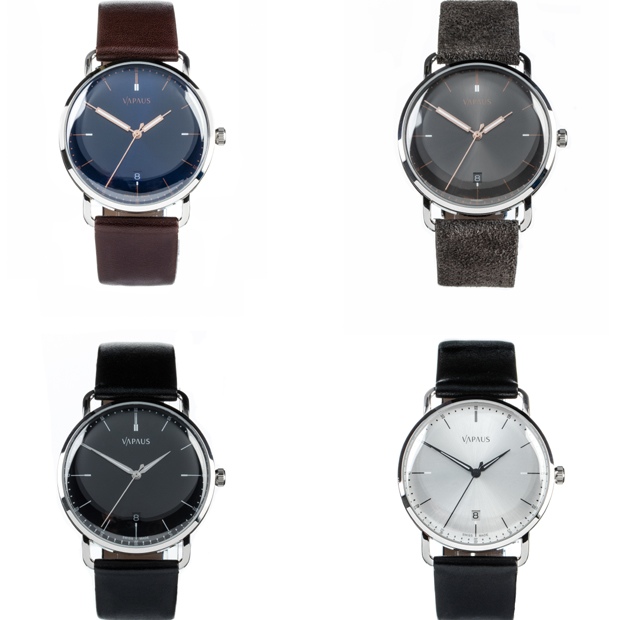 To top it off, Vapaus nailed the dials! Not only do they have a slight curve, they also come with a subtle sunburst in ice silver, space black, deep blue and slate grey. The best thing about the dials? They have a date-wheel to match, a feature that can absolutely make or break any watch, yet even some very, very established brands sell watches 5 to 10 times more expensive as the Vapaus, without them.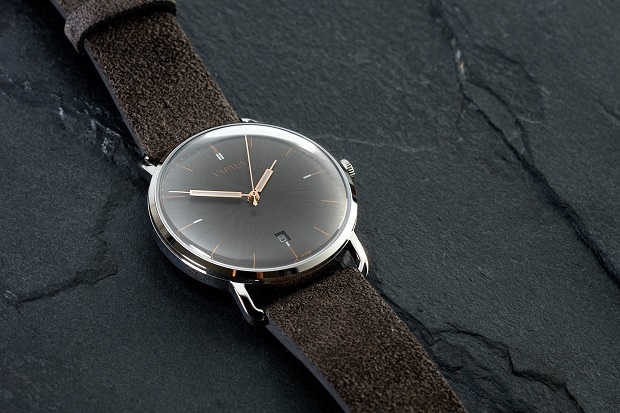 But Vapaus eye for detail goes even further. The watch is fitted with a 2.8mm high-arched sapphire crystal, to amplify that period feel, but without the chance of scratches. They crafted elegant lugs, that go great with the rest of the design, yet also sets it subtle apart from any other watch out there. They made the case 38mm in diameter, making for a well proportioned watch, and fitted it with Sellita SW215-1, a manual wind movement, for the finishing touch!
This, ladies and gentlemen, is a minimalist watch! It's so rich in thought through details that it will captivate your attention, and probably that of the generations after you, long after those other minimalist watches have entered the land-fill, because they are too boring to even go through the trouble of changing the battery.
More information about Vapaus can be found here, or on Kickstarter