After celebrating his big success with the
Pantiam
Jack Zhang was ready for the next step and took it with the Avantiam. Another tier up on the watchmaking pyramid, the Avantiam has some design clues of the Pantiam, but is mostly a fresh and new design.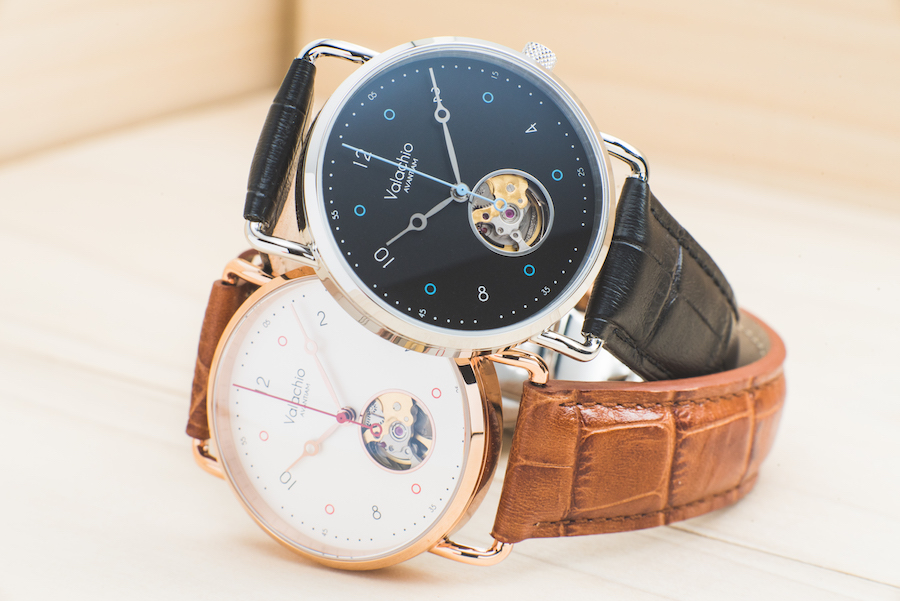 With the open heart movement and dial, it is hard to miss that this Valachio runs on an automatic movement. In fact it is Miyota's caliber 90S5, which features hacking seconds as well as manual winding. Where the dial on the Pantiam was very minimalist, the Avantiam features a Bauhaus inspired design. There are two versions: a rose gold plated case with a white dial and red seconds hand and uneven hour markers. The other one is a black dialed version, fitted in a stainless steel case, with a blue seconds hand and uneven hour markers. While watches that feature an open heart are sometimes unbalanced (no pun intended) this is not the case with the Avantiam. The whole design comes nicely together, and less is indeed more in this case.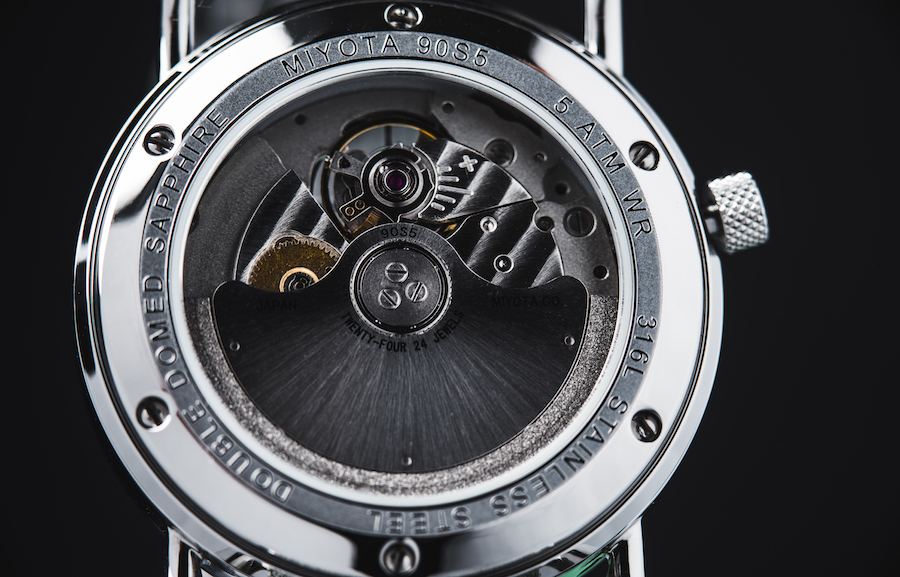 Deciding the size of the case is always challenging. Many brands make them too large, and especially on a watch with a casual elegance like the Avantiam this can create havoc on the overall design. With a case size of 37.5mm, I really think that Valachio hit the sweet spot. Not too small, even on a larger wrist, yet at the same time also not overpowering due to its diameter. The watch now sits nicely on the wrist, with its elegant wire lugs, and shows some of its strap.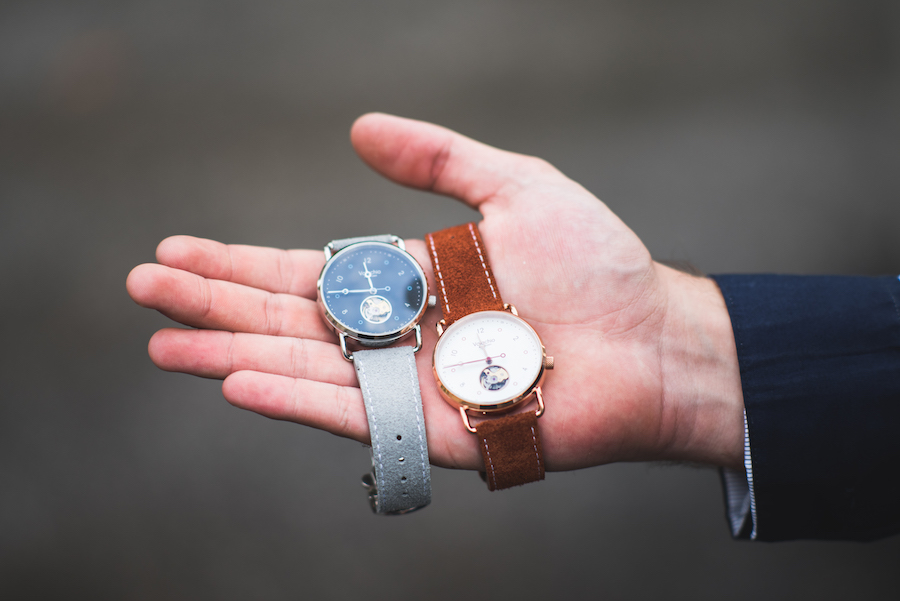 Talking about the straps, there is a crocodile embossed leather strap, but personally I prefer one of the suede straps. The casual look of this type of strap really seems to blend in with the design. Valachio clearly realizes that the quality of the strap can make or break even the finest of watches, and fortunately invested in this part of the watch.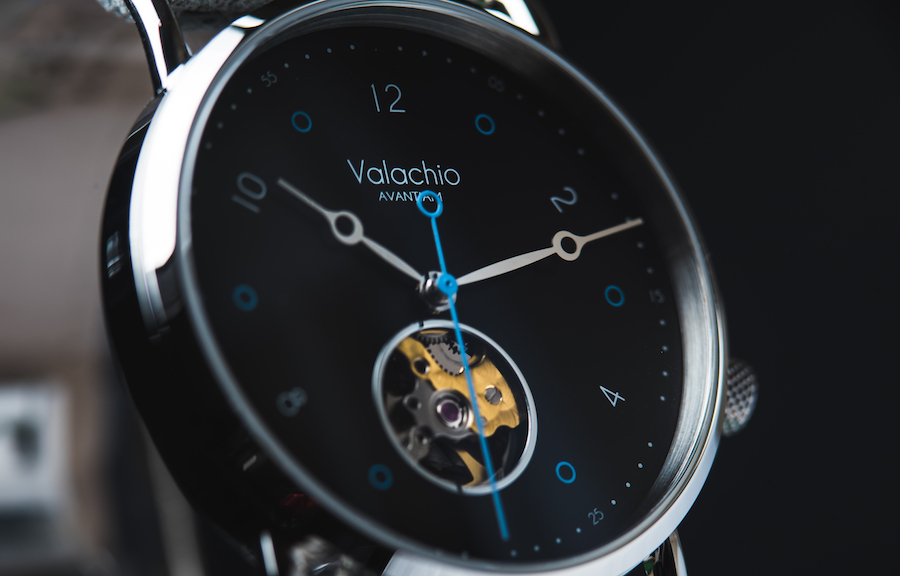 Priced at $400,- CAD (at time of writing there where still a few early bird spots open at $385,- CAD) the Avantiam really offers value for money. The Bauhaus-with-a-twist-design really works for the watch, and quality has been clearly on the top of the list when developing this watch. It is really nice to see that the brand has continued the trend it has set for itself with the quartz Pantiam, and evolved it into the automatic Avantiam.
More information on the Avantiam can be found on
Kickstarter