Less is more is a common term these days, usually used by Kickstarter campaigns with a better knack for marketing then designing watches. But the Italians seem to have a different meaning for less is more: lesser lines in a watch designs gives more impact, as is for sure the case with Modello Duo by micro-brand Unimatic.

Unimatic is one of those delightful small brands that creates unique watches in limited editions for affordable prices. How affordable? Well, the Modello Duo sets you back 350 euro's (excluding VAT). For that amount of money, you get a charismatic field watch, powered by Seiko's automatic caliber NH35. That field can by the way also extend way below the water level, because the Modello Duo has a generous water resistance of 300 meters. With a diameter of 38.5mm, it is also a very wearable watch.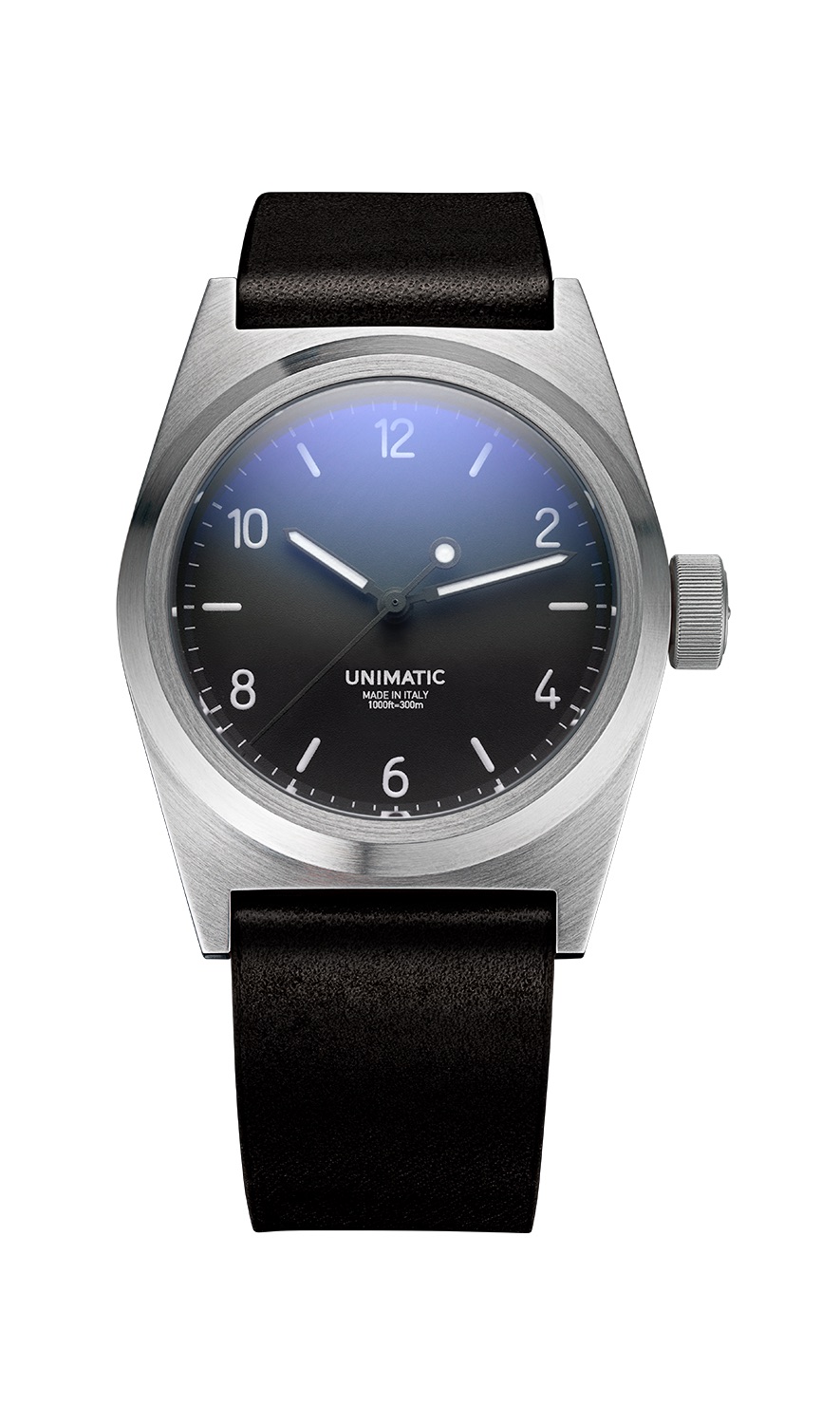 What is most captivating about this Unimatic is the design. It is very simplistic, yet very rich. It's like Italian cooking, where a few fresh ingredients result in a dish with several layers of flavor. The basic design of the Modello Duo seems to be sketched with only a few lines; it is one of those designs of which you ask yourself why didn't I think of this? That also makes the Modello Duo a very rewarding watch. Unimatic kept the dial simple and clean, as you would expect of a field watch, and offers it in olive and black.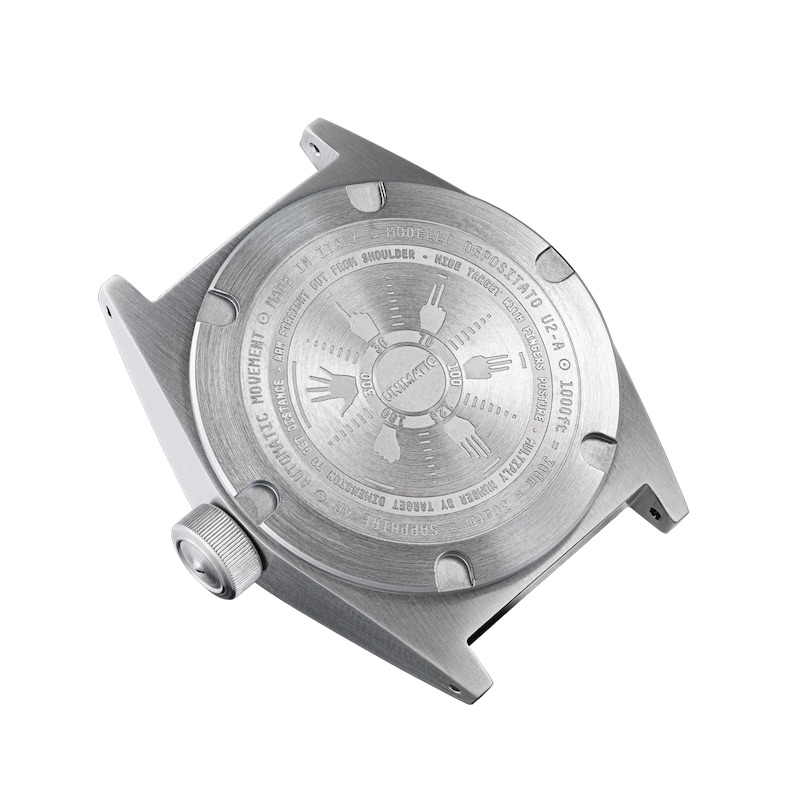 A cool detail is that the outline of the hands are then also in olive or in black, which you can admire through a 2.7mm double domed sapphire crystal with anti-reflective coating. Again, one of those details that make this watch so very nice. The same goes for the screwed-in case back, which is lavishly decorated. The crown is the finishing touch, robust, easy to use, and a perfect compliment for this watch. When you take all this into account and compare it to the price of the Unimatic Modello Duo, you know that they have many Kickstarter projects beat!
You can find more information on the Modello Duo on the Unimatic website.