It seems to become a trend on crowd funding: customizable watches. Not too long ago Memomem introduced their concept of it, and now it is time for Undone to show theirs. With their Urban Chronograph, they focus on the great watches on the past and offer you the opportunity to recreate a vintage styled chronograph.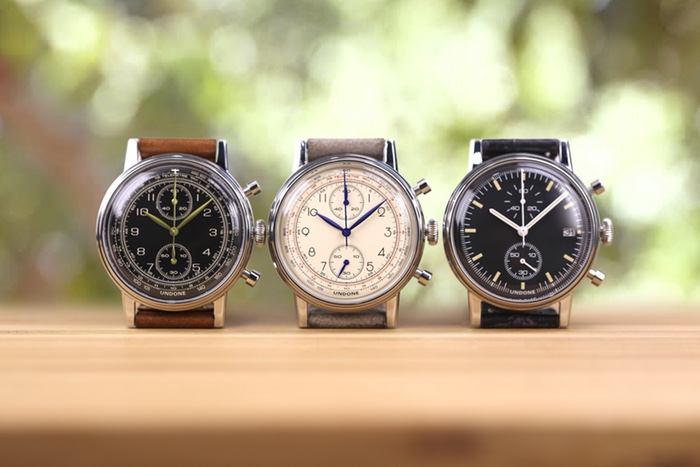 That is of course if you want to since there are enough customization options to also create quite a modern chronograph or some with a crazy color dial. In fact, it is all up to you but to help some indecisive customers a bit they also made a collection of pre-composed watches. These carry names like « Speedy, » « Navi » and « Killy » making it quite obvious to see where their inspiration comes from.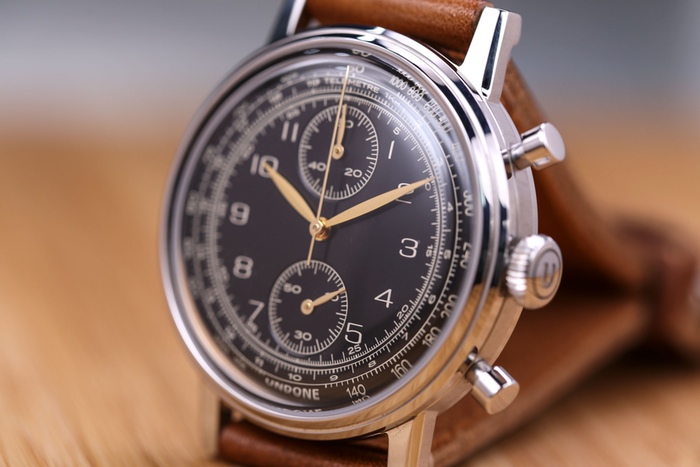 It is important to note that the Undone Urban Chronograph is indeed inspired by, and not a copy off. These watches are not blatant copies of their famous counterparts, and I wouldn't even call them an homage since the case looks so differently and the dial only highlights enough style elements to see where they got the name from.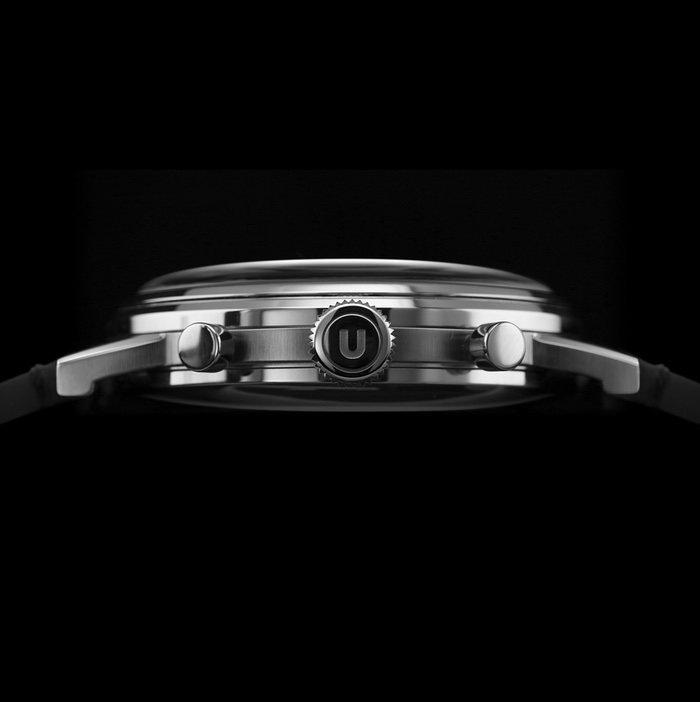 The case Undone developed is shared by all models and that it a good thing. It has a classical elegance to it, in part because of the relatively modest 40mm in diameter. The height of 13mm may seem high, but about a third is taken up by a domed mineral which enhances the vintage look of the watch even more. The movement is not vintage at all or comes even close. Seiko VK61 is a hybrid movement that combines the precision of a quartz movement with the appearance of a mechanical. A solid choice, especially at this price point.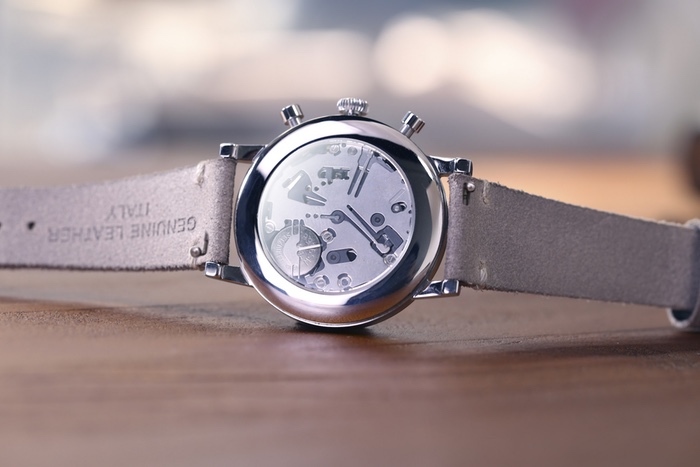 Undone charges HK$ 1.050,- (about US$135,-) for their pre-made homage models, and for HK$ 1.320,- (about US$ 170,-) they let you have your own free reign and allow you to choose from 4 different case colors, the same amount of colored bezels, 22 different dials, numerous types of different hands and different colors of leather straps in two different types, not to mention your choice of closed case back or transparent case back on which you can print your own image. Quite innovative, and more so, a lot of fun!
More information about the Undone Urban Chronograph can be found on Kickstarter
The customizer of the watch can be found here