TWO-O, a design studio studio located in an old shipyard in the heart of Amsterdam, has always had a passion for wood. That passion is very visible in the first watch that they launch under their own name. TWO-O is not the first to launch a watch with a case made from wood, and they probably won't be the last either, but what they do have going for them is that they do it well.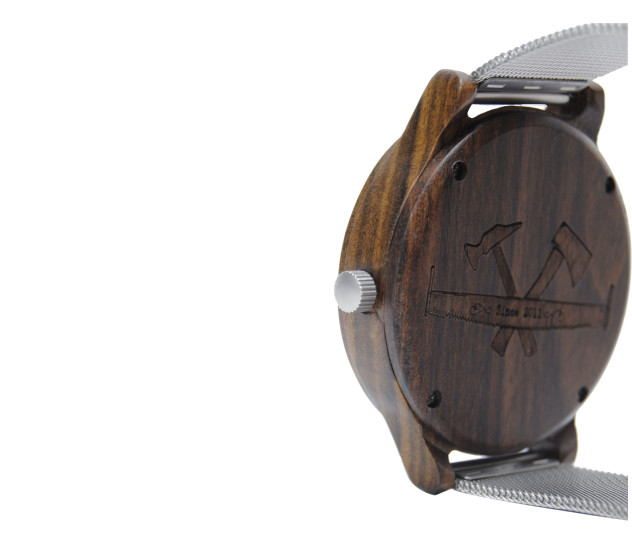 The case is not only elegantly shaped, but also beautifully finished. The wood is polished soft and smooth and the grain of the wood is stunning! Unique is that this is also one of the very few watches made from wood that also has the back of the case crafted from this material. Actually it makes all the difference, because it elevates it from a wooden gimmick, to a watch that is really and fully crafted from wood.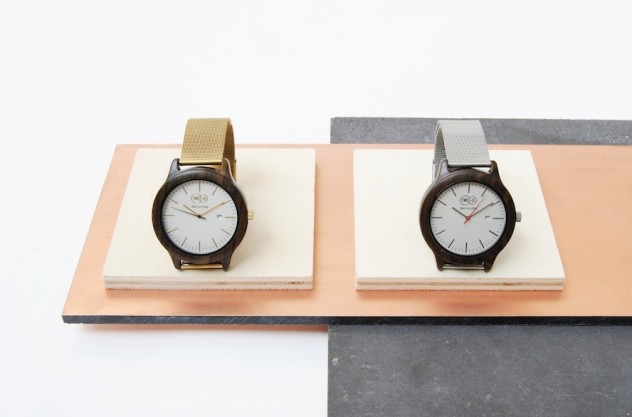 Unlike the case, TWO-O went deliberately for a completely different material for the bracelet. Fine metal mesh bracelets in silver and gold match the hands and indexes of the watch. Although they look great for a casual chique event, we would love to see the watch on a leather strap as well. The price of this watch is very affordable at 119,95 euro's, and it is powered by a reliable Miyota-quartz movement!