No-Watch is the brand by a company that makes watches for other watch brands and private parties that need a specific watch in larger volume. A few years ago they decided to start their own watch brand, which is No-Watch. They offer well made, quartz-powered watches in classic designs with a twist. There is always a fun aspect about a No-Watch, even when its not evident at first sight.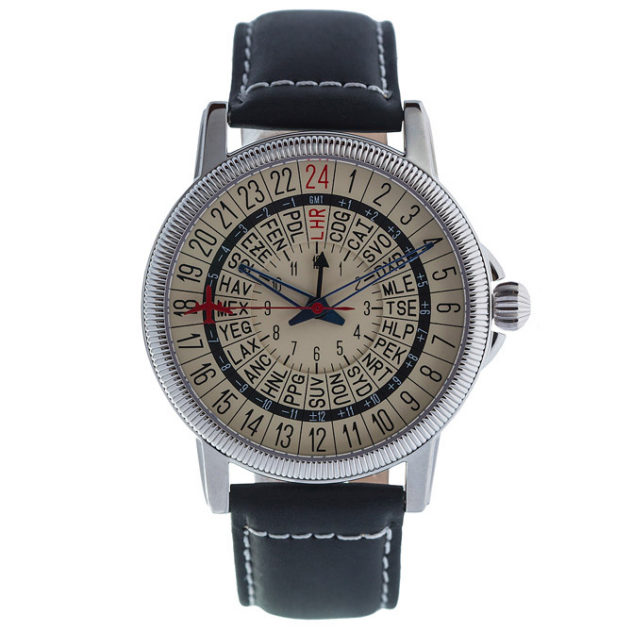 The company is located in Greenwich, UK, and what is more appropriate because of this then to review one of their GMT watches? The Traveler CL1-1111 is exactly that. The Ronda caliber 515.24H, that powers the watch, offers a second timezone but No-Watch decided to give it a little twist. They printed the IATA airport codes of 24 different timezones on the dial as a reference for the second timezone, along with the local hour and GMT deviation.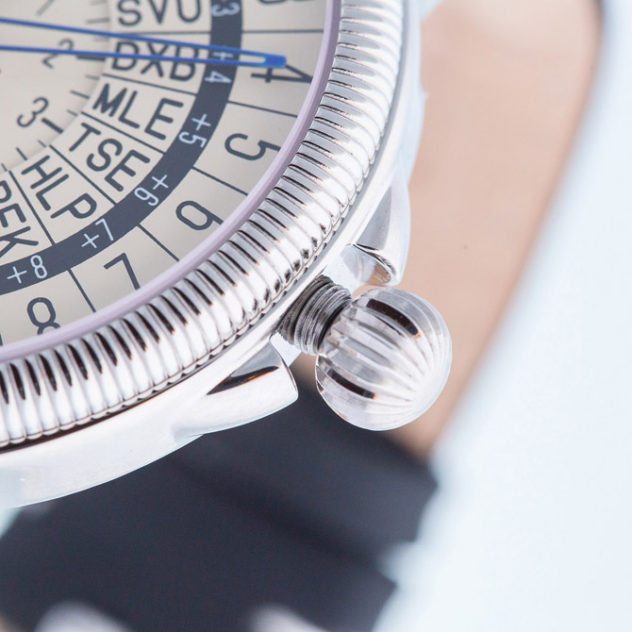 The result is quite a busy, yet expressive dial, that can be read fairly easily once you got used to it. It's off white color matches nicely with the coin edge bezel and onion shaped crown. With a diameter of 44mm, it is definitely a modern day watch though, and this diameter also helps to give the dial some space, so it doesn't get too overcrowded.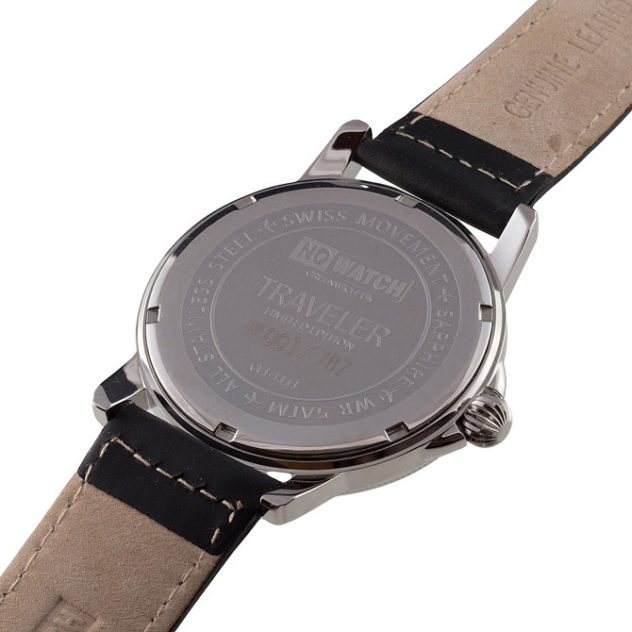 The blued skeletonized hour and minute hand are a nice touch, but its especially the red seconds hand that add's a fun factor to the watch. Here a miniature airplane seems to fly from timezone to timezone, as the seconds tick away. With a height of 9.5mm, sapphire crystal and screwed caseback, it is actually a great travel companion. No-Time is asking US$ 250,- (VAT included) for this Traveler that is even limited to only 787 watches. For that kind of money this might be the perfect travel companion. Tough enough to withstand a long journey, stylish enough to accompany you even to formal dinners, and fun enough to put a smile on your face every time you check the time.