Tissot has a long-standing tradition of offering affordable, value for money watches. They combine this with a very long and rich history. The result are watches like the Heritage 1936, a mechanical watch made with modern technology yet containing an old soul.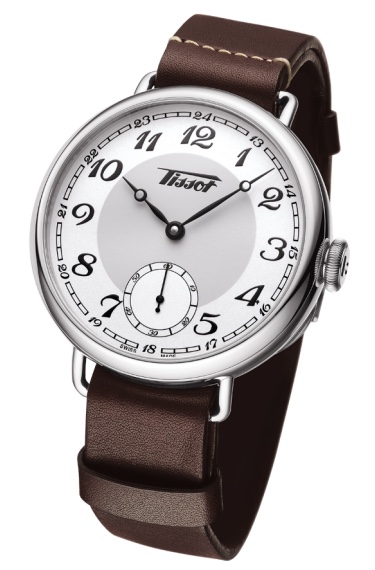 The 1930's was a time when people finally made the full transition from pocket watch to a wristwatch. The designs still had strong ties with the pocket watch, often with slim wire lugs mounted on the cases to accommodate the straps. This is exactly what Tissot has done as well for the 1936. It makes the watch look period correct, but don't expect a spring bar hidden under the strap, because this Tissot has fixed bars!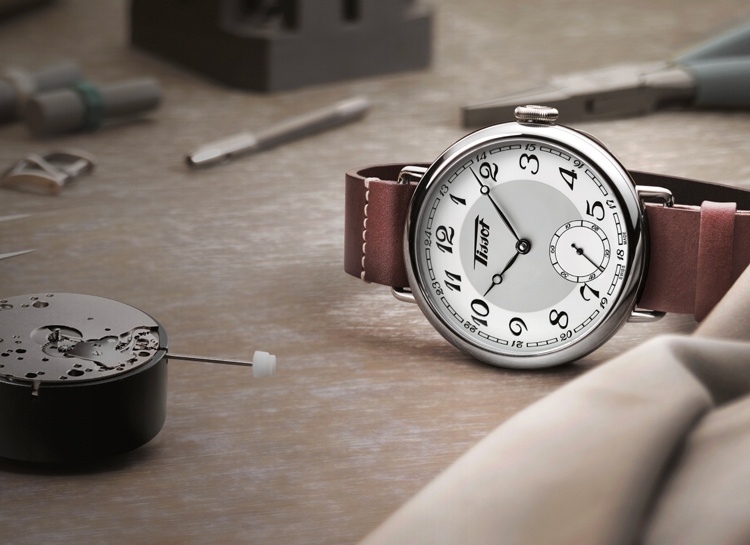 Based on a pocket watch also means that the 1936 is a generous watch, with a diameter of 45mm. That gives it quite a prominent wrist presence. The classic dial tones this down a bit with its blued Breguet hands and very old-fashioned styled Arabic numerals. They give the watch a lot of character; that goes beyond its large size.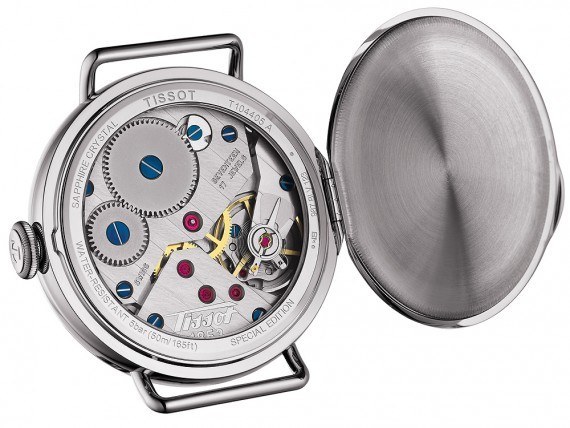 Tissot fortunately not only based the design on a pocket watch but also fitted it with a pocket watch movement. ETA/Unitas 6498. You can even admire the Geneva stripes and blued screws that adorn the movement, through the case back that you can open, as it is fitted with hinges.
This gives the watch a sincere vintage feel, and with a price of US$995,- it is not that expensive either. Combined with the millitary style leather strap, the Tissot Heritage 1936 Mechanical really is the entire package. Its size might be a bit too big for some, but the relatively thin wire lugs make it wear quite comfortable, even for those with smaller wrists. In fact, the 1936 is one of those watches that seems to be just perfect the way it is.
More information on the Heritage 1936 Mechanical can be found on the website of Tissot