Timex has launched its new Q Yacht Racer intelligent analogue watch which combines innovative technology with a nautical theme.This stylish watch is designed for marine sports, and features simple and easy to use functions to ensure that sailors hit the starting line on time.
Using Timex's unique movement and INDIGLO® nightlight, the Intelligent Quartz watches are the smartest analogue timepieces in the world, with the innovative technology exclusive to the Timex brand.
The 100m water resistance and count down timer make the watch ideal for both thrill-seeking holiday makers and sailors to wear in any situation and features basic instructions embossed on the back of the case for easy use when at sea.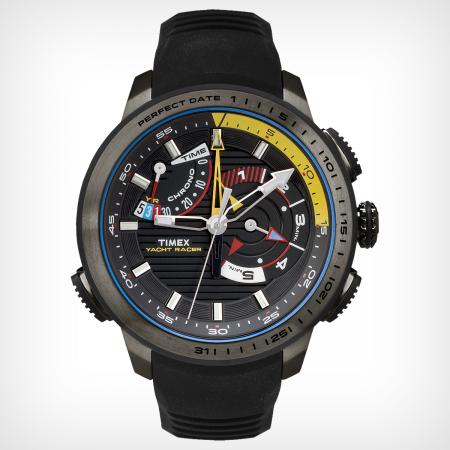 The YACHT RACING MODE. Provides countdown time to the start of the race, and then counts up time to the finish.
The watch provides a 5, 3 or 1 minute countdown timer. Once the countdown timer reaches zero a one hour chronograph will automatically start. In the normal operation of the Yacht Race Timer, once the countdown timer has reached zero, the chronograph will automatically start. There is also an audible alert as the countdown timer reaches each minute mark as well as when the final minute reaches the last 5 seconds and begins the chronograph function. The chronograph will cycle through the 30-minute sequence twice, for a total maximum time of one hour.
Studied and designed for pure sporting pleasure, the analog watch Timex® Yacht Racer ™, is as beautiful as technological.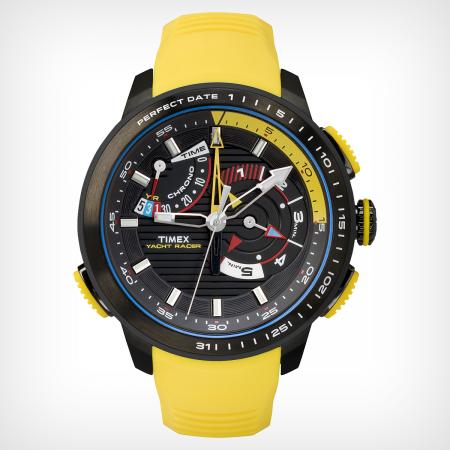 Featuring a bi-directional center hand and perpetual calendar for a consistently perfect date. With your watch's Perfect Date feature, the date does not need adjustment until 2060. The watch automatically accounts for short months and leap years, and will always display the correct date upon demand. The date was preset at the Timex factory. You only need to adjust the time. The 4th center hand will display the date when the crown is pushed. The hand will travel to the position of the current date as shown on the top ring of the case. The hand will pause for you to be able to read the date and then return back to the 12 o'clock resting position.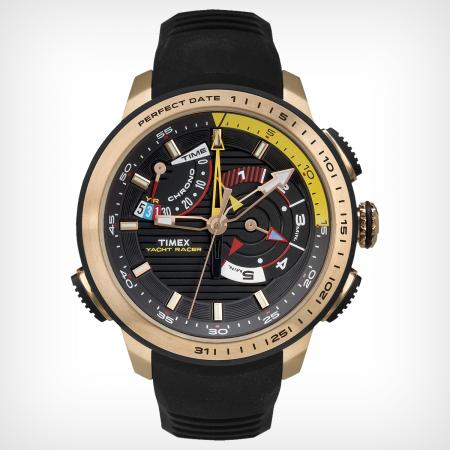 The timepiece is priced around 240€ and is available in four different styles, including rose gold, silver or black stainless steel cases and either black or yellow silicon straps.
Timex® Yacht Racer – How it works