Raising US$50.000,- in 10 minutes sounds insane, but that is exactly what the Ticwatch 2 accomplished. Meet the nightmare of the affordable Swiss and Japanese watch industry, a smartwatch with a price tag of US$199,-. And this price is not an early bird special, but the full retail price of the Ticwatch 2 once it hits the market.
Impossible? A scam you say? Highly doubtful since Ticwatch 2 is produced by Mobvoi. Founded in 2012, this Chinese company is an expert on voice recognition, semantic analytics, and search technologies, and has been making them for WeChat, as well as the Android Wear devices in China, since Google is by law not allowed to use their own. And Google is exactly who is backing Mobvoi now, with the release of the Ticwatch 2.
For US$199,- retail, my expectations weren't high, so we can say that it was easy for Mobvoi to surpass them, but fact of the matter is that they have created a very competitive product, or should I say VERY! Forget the cheap Chinese knockoffs, this is the real deal, the whole package, and it might change the way you look at Chinese technology products. The Ticwatch 2 is well designed, it is not your super click Apple watch, but it most certainly sits better on the wrist that many of the other smart watches out there.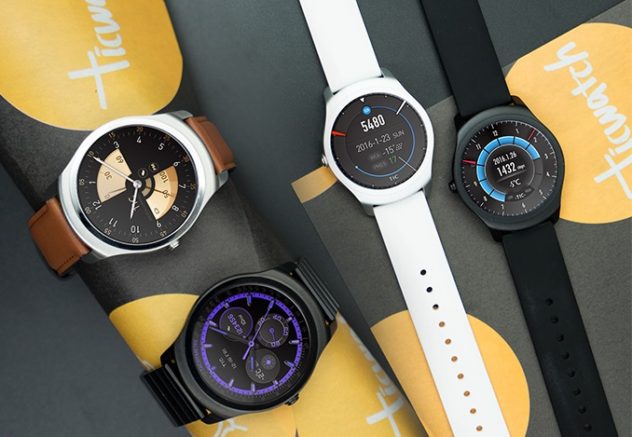 Because Mobvoi has ties with Google, they have taken a lot of inspiration from Android Wear 2.0, so many of the features of the watch will have some degree of familiarity. Especially cool is the « Tickle », a patented side touch strip that lets you scroll, zoom and change the volume by simply sliding your finger up or down the side of the case. The watch can also handle certain gestures to operate predefined functions, and comes of course with voice control as well, since this is one of Mobvoi's specialities.
Mobvoi also made the Ticwatch compatible with iOS, as well as of course Android, and has seen a way to insert in the 42mm case a battery that lasts more than a day for most users, and that while keeping the height of the watch below the 12mm. A wireless charging dock, makes charging the watch actually quite easy. And did I already mention the 1.4-inch OLED screen with the amazing resolution of 400 x 400 pixels, at a pixel density of 287 pixels-per-inch?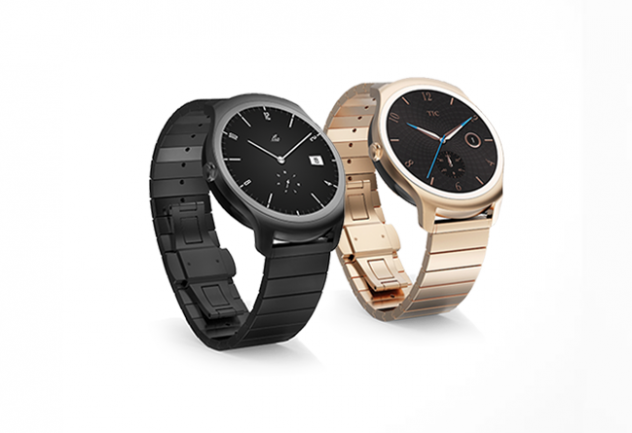 So why is a partner of Google selling through Kickstarter? Well, the Ticwatch 1 was created only for the domestic Chinese market, but got noticed by the Western press. That created such a demand that Mobvoi decided to create make an English version as well. They simply use Kickstarter as an outlet, allowing them global reach without having to build a network of their own.
I wouldn't be surprised when Amazon started to sell the Ticwatch 2 after the Kickstarter campaign, and with watches like this, at this price level, the questions arises: why pay more than US$200,- for a quartz watch, when you can have a smart watch?
More information on the Ticwatch 2 can be found here, or on Kickstarter