Something new today… Our friend Michał Dziubiński from Katowice in Poland gives us his thoughts about one of his new watches… And let's say that it's a really nice one. So yes, he wanted to present us a new microbrand from HK named Atowak.
Let's go Michał it's your turn 😉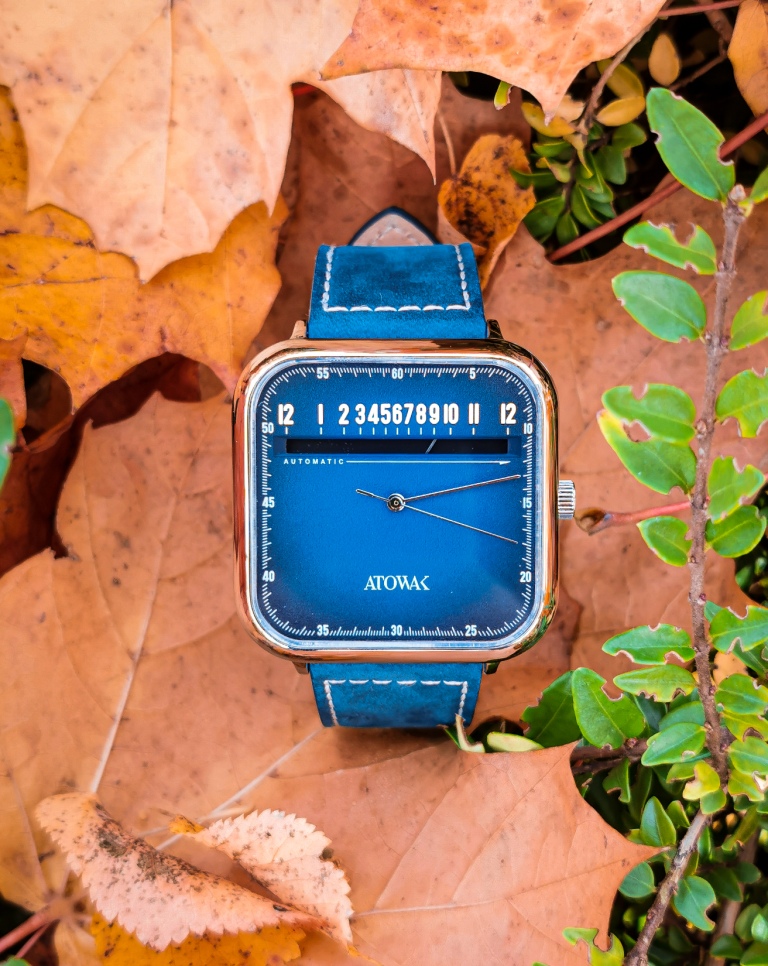 I'm really happy because I have the chance to be with the ATOWAK Windows from already some weeks and I have to say that love this watch!
I saw this piece on Kickstarter and I directly fell in love with it. They have 2 models: Window and Window Pro.
I like both but for me the version Pro is harder to read time, despite this, it looks awesome and I wanted it so much!
I have chosen the blue colour. Note that all watches are limited to 500 pieces.
I decided to buy the blue version because I love blue colour and I think it fits my style.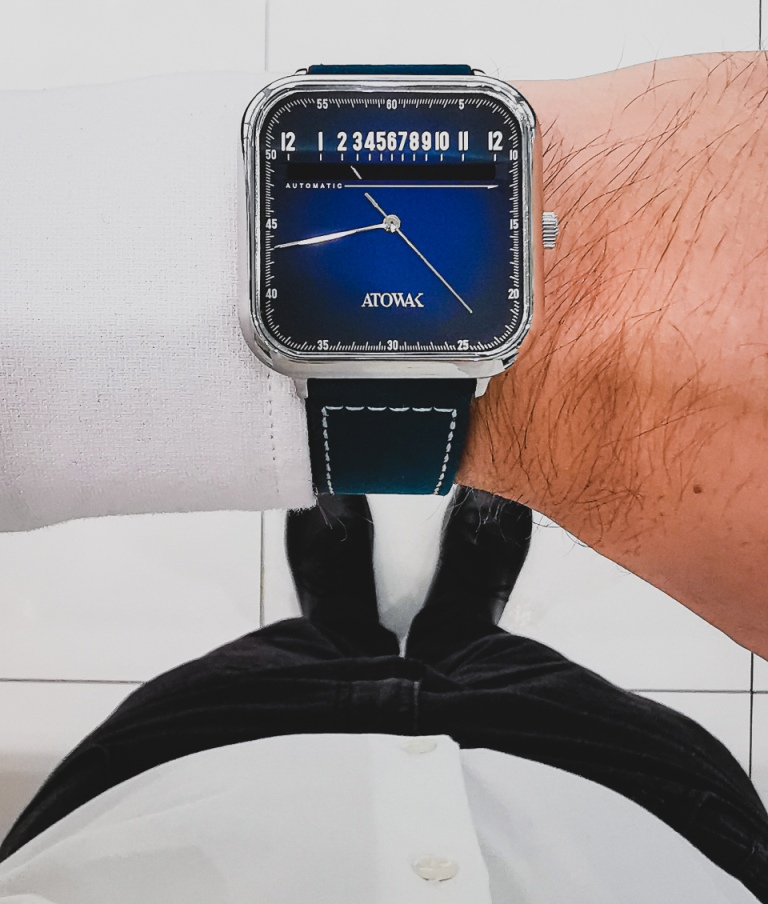 In my opinion classic window is more readable and elegant than the Pro… But hey, it was my choice ahah.
What about the quality? Very high! The mirror polished case is astonishing! Good shape, 316L stainless steel, a completely different design and universal size (40x40x12mm).
I'm honestly impressed by this piece. The dial is just awesome, fire patterned with darker edges. This dial is totally eye catching!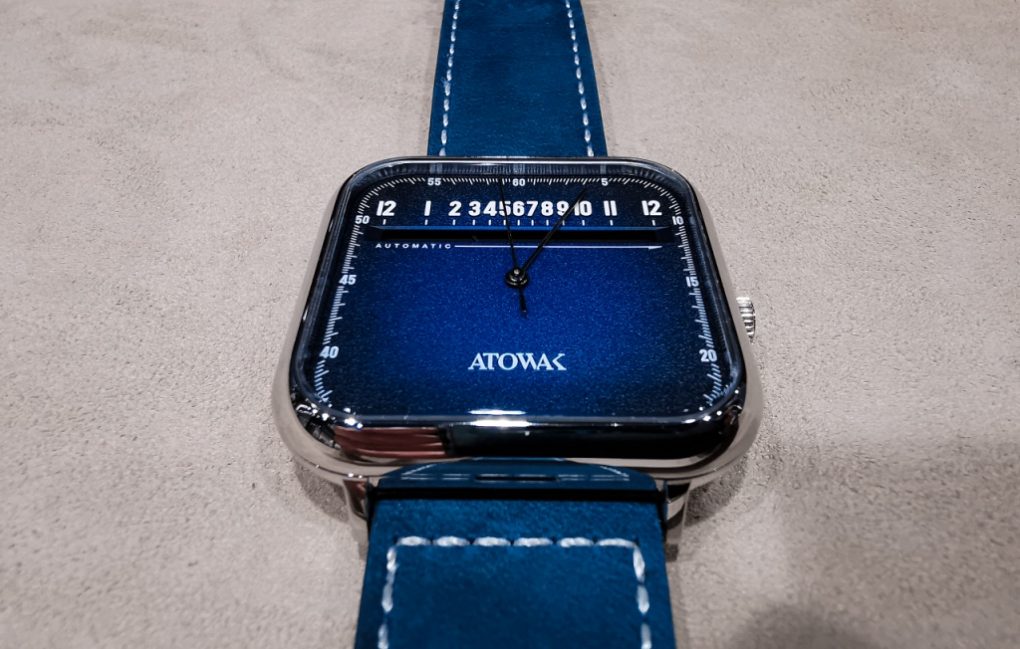 On the top of the dial we have a horizontal window which shows the hours. White markes are there to help you correctly read the time. At 6 o'clock we have the Atowak logo but for me it looks to much modern and does not fit with rest of the watch. I would have loved to see a logo in the « A » style that you can find on the crown. Hands are polished, simple and long.
After one day I don't have any problem with the reading display.
All of this is protected with a sapphire crystal with anti-reflective coating and the whole looks great! We have no-crystal effect, all reflection are efficiently leveled.
On the back we have also a sapphire crystal which gives us the possibility to see the beautiful rotor.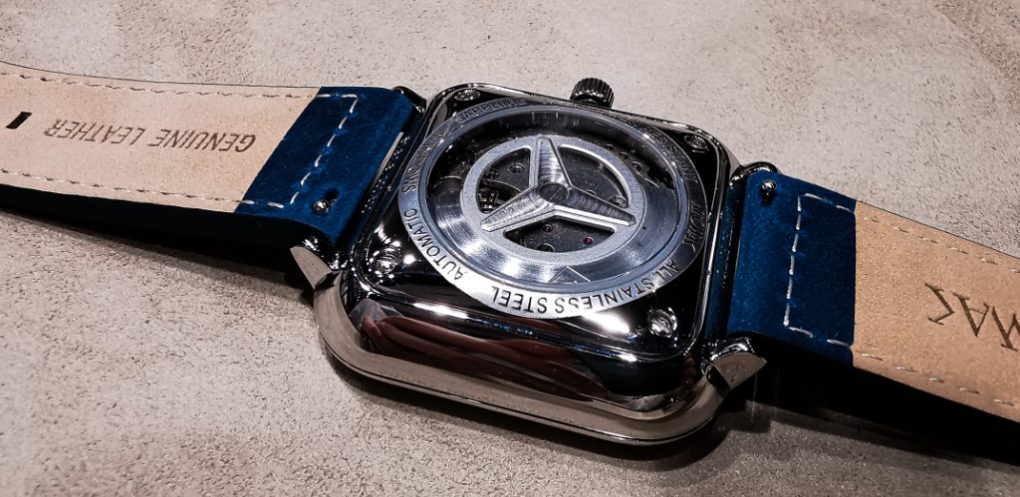 Now something about movement. This is a Japanese self-winding redesigned movement adapt to the horizontal window. The rotor looks like rim from the car! Back is fastened with screws. As said above, at 3 o'clock we can find a simple crown with a nice engraving.
Water resistant is only 5 bar but it's ok for this kind of elegant watch. This watch came with a blue leather strap. It's very soft a from good quality and is finished with a brushed clasp.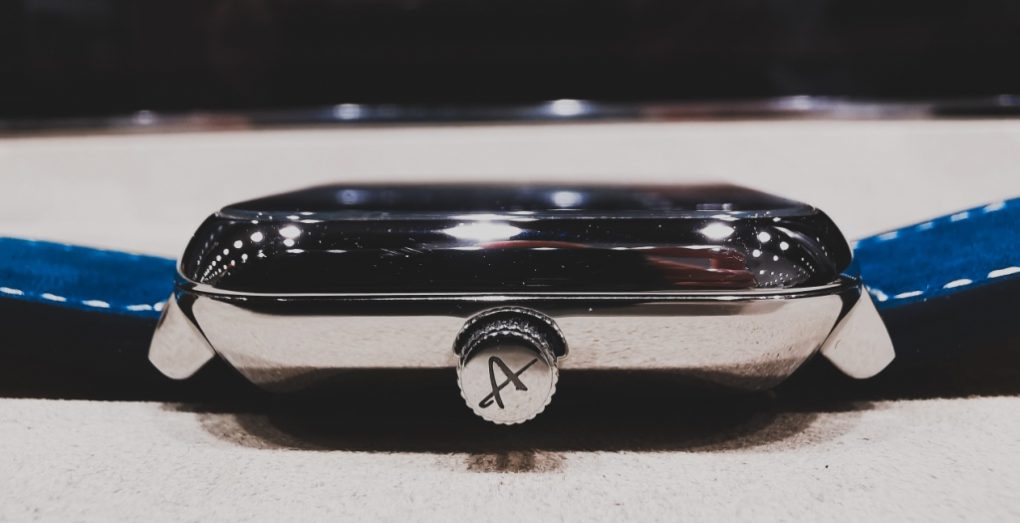 Well, bad thing is that my wrist become blue after wearing this blue strap. I know its fresh and only a prototype, but that something we don't like of course.
Finally, in my opinion this is an awesome watch. Great design, fun concept to read the time, astonishing details, high level f quality, redesigned movement and only 500 for the whole world!
It's honestly really good watch for the price and I will recommend it every day.
Pozdrawiam (cheers)
Michał Dziubiński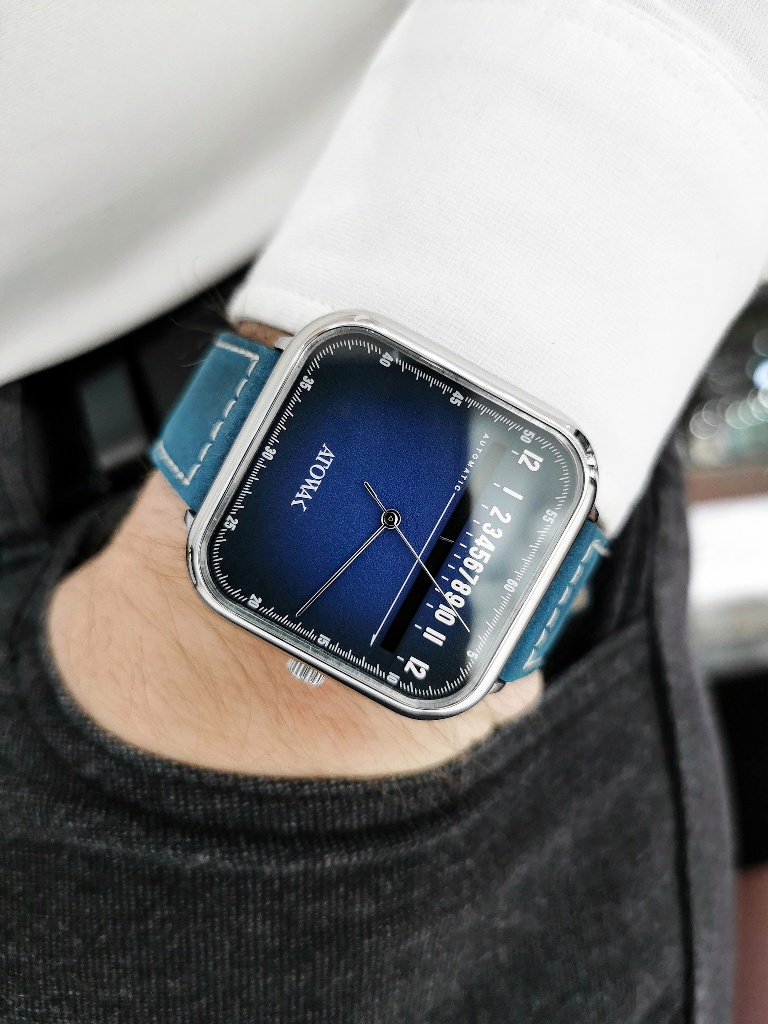 You can follow Atowak on the social networks :
Join us too :