How many varieties of the Movado Museum watch can you make? Well, when it is up to Movado's power of creativity; many! Their latest addition is the Movado Edge, which shows a whole new take on the Museum's watch design.
For the Edge, Movado teamed up with Yves Béhar, the famous designer who is especially known for his work of the Ouya game consul, Jawbone and « One Laptop per Child« . Where the Movado 1881 automatic fullfilled our wishes of having that classic Museum watch design but with an automatic movement, the Edge takes us in a whole different direction.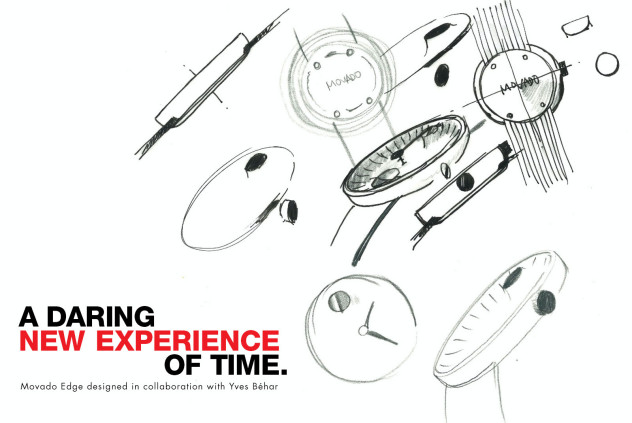 The Edge is the Movado Museum watch from the future. It still looks like original design of Nathan George Horwitt but right now it looks like a moon landscape, with at twelve o'clock a round crater reminicent of the golden sun on the original Movado Museum watch. Really cool are the peaks on the side of the watch. With a bit of imagination you can see them as hills on the moon surface, because they reflect the light in the same manner. However, they also function as minute marks!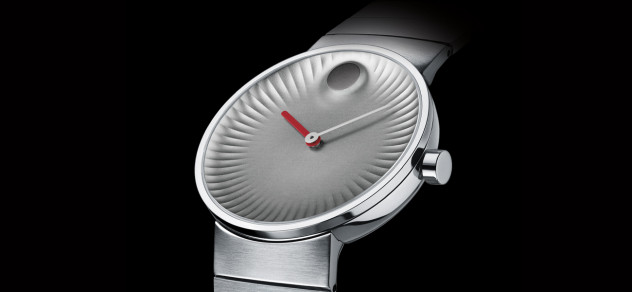 The new Movado Edge is available in in three sizes; a 34mm ladies model, a 40mm men's model and a 42mm chronograph. The dials are available in sandblasted black, gray, metallic silver or midnight blue, combined with a matte hour hand and a glossy minute hand.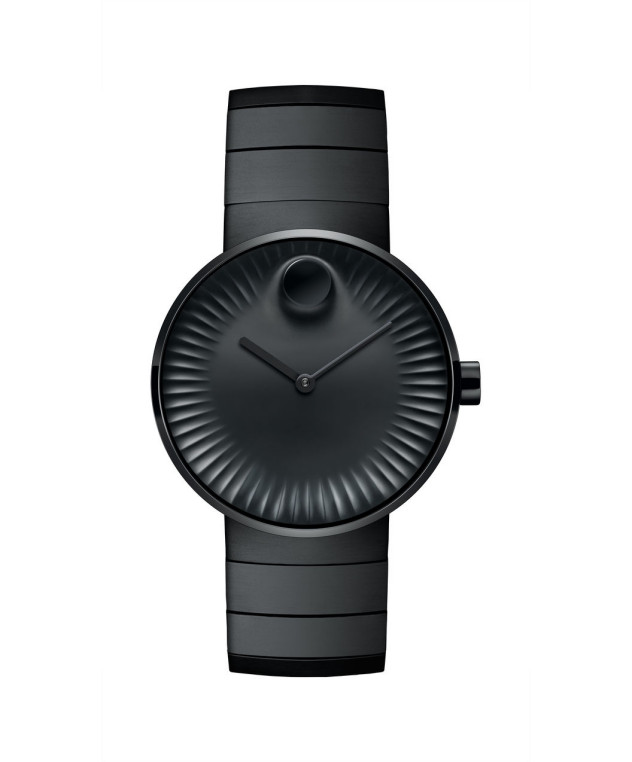 The Edge comes with black leather and rubber straps, but the bracelet is the one to go for. In brushed steel or black ion-plated steel it is an understated beauty that comes with a push-button deployment clasp. For the ladies model it is even available in a yellow gold or rose gold PVD-finish.
The Movado Edge will be availabe in October but can now already be pre-ordered from Movado's website.