Thanks to the crowdfunding, and especially Kickstarter, we see the birth of more and more brands offering products made of good quality and at a very affordable price. Some offer nothing new, especially in terms of design, but we must nevertheless congratulate the creators for their commitment and their nerve to embark on an already crowded market.
Other projects are simply very successful and are funded very quickly.
What sets these brands apart from the « normal » watchmaking market is their true freedom in creation, in design, materials choices,…etc. In these projects, you can easily find anything you want or desire to embellish your wrist: from watches made out of old cars, to ultra thin minimalist timepieces, watches made out of wood or even smartwatches that bear in their heart the best of the new technology.
A watch brand that was a big success on Kickstarter is Marloe Watches. They have raised £179.194,-  thanks to 932 contributors last February and this in only one month time! So yes, we can say that this young British brand has hit the market with their Cherwell timepiece. A piece that has been inspired by the beautiful city of Oxford.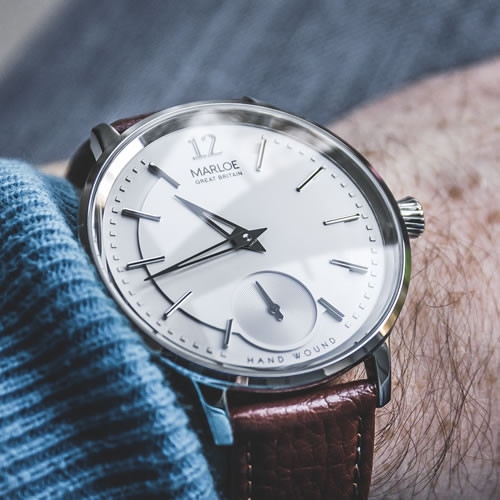 The Marloe Watch Co brand is based in Buckinghamshire, England, and the 2 owners have created it to reinvigorate the world of hand-wound timepieces. Taking their name from the town of Marlow, close to where Oliver (one of the owners) grew up, the company's values are strongly bound to tradition and design. And it's these values, along with a passion for timepieces, that inspired the creation of this beautiful watch. Mechanical movement seems to be the main thing in the foundation of the watch brand. They decided to use the SeaGull ST36 which is decorated to look like a 19th or 20th century pocket watch.. We must admit that it's really nice to have a such a detail. This movement beats at 21,600bph and has a power reserve of 50hrs.
The engraving around the exhibition case-back are the words of renowned British author, poet and scholar, C.S. Lewis – « The future is something which everyone reaches at the rate of sixty minutes an hour ».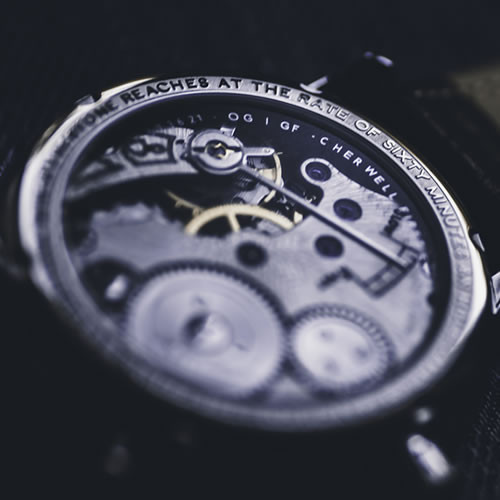 The Cherwell is really a nice looking timepiece. The polished stainless steel case measures 43.4mm in diameter and 12mm high, it matches perfectly the flat and skeletonized Dauphine shapes hands and the vintage style crown.
Under the double dome sapphire crystal you'll find a pretty cool multi-layered dial.
The applied markers pass through a second dial which stands tall above the surface below… Well it's not really a second dial, but more something like a plateau which that has been put above the dial. The sense of height and three-dimensional looks really great.
The lack of decoration on this main dial gives a sense of purity, but the surface of the small seconds sub-dial at 6 o'clock has concentric graining, giving it a nicely finished feeling and a good contrast relative to the rest of the dial.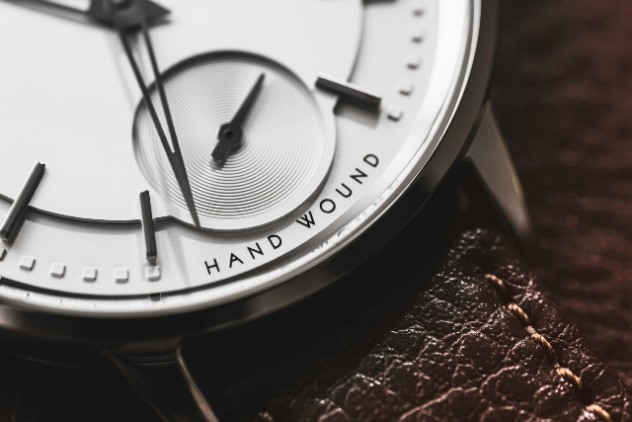 Finally, this Marloe, even if it looks big, weighs only 72gr, which is very interesting if you don't enjoy the feeling of wearing a heavy stone on your wrist.
The Marloe Cherwell exists in white, black and grey dial version and costs only 249£ (around 350$) which is not bad if you're looking for a nicely designed and elegant piece with a hand-wound mechanical movement that stands out from the crowd.