Brand boutiques have become a big thing in the last decade. They provide the brands with an opportunity to dedicate one retail space completely to what their brand is all about. These boutiques are not only point of sale and service, but also serve as a business card for the brand. So when TAG-Heuer opens a new flagship store, featuring for the first time globally its new retail design store, that is big news!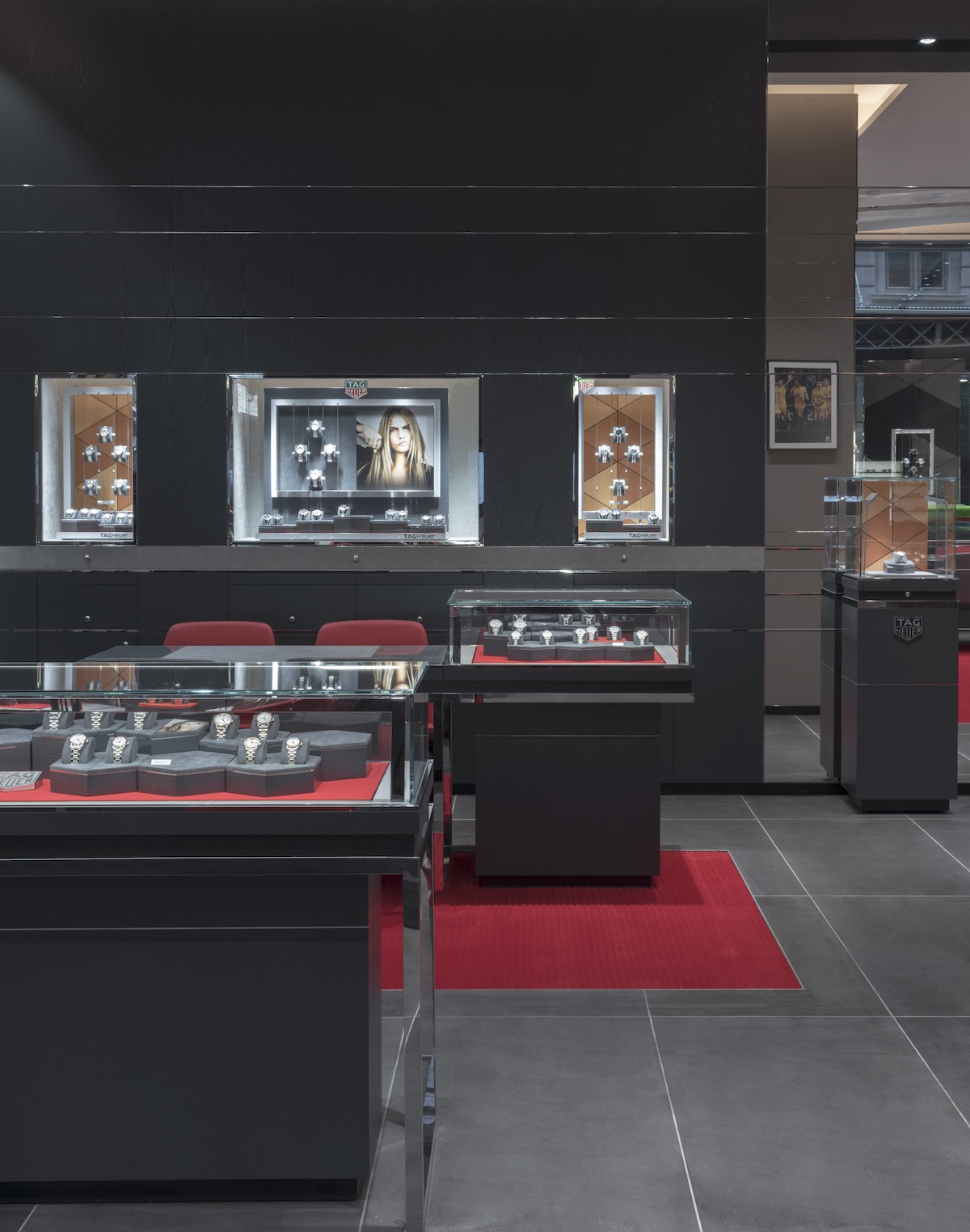 TAG-Heuer is in the capable hands of Jean-Claude Biver, as CEO. Given Biver's track record the expectations are high, to see something fabulous. To create this the brand relied on its in-house design and architectural team in Switzerland. An interesting move since most brands hire well-known architects and decorators to do the job, and sometimes have their name added to the allure of the brand.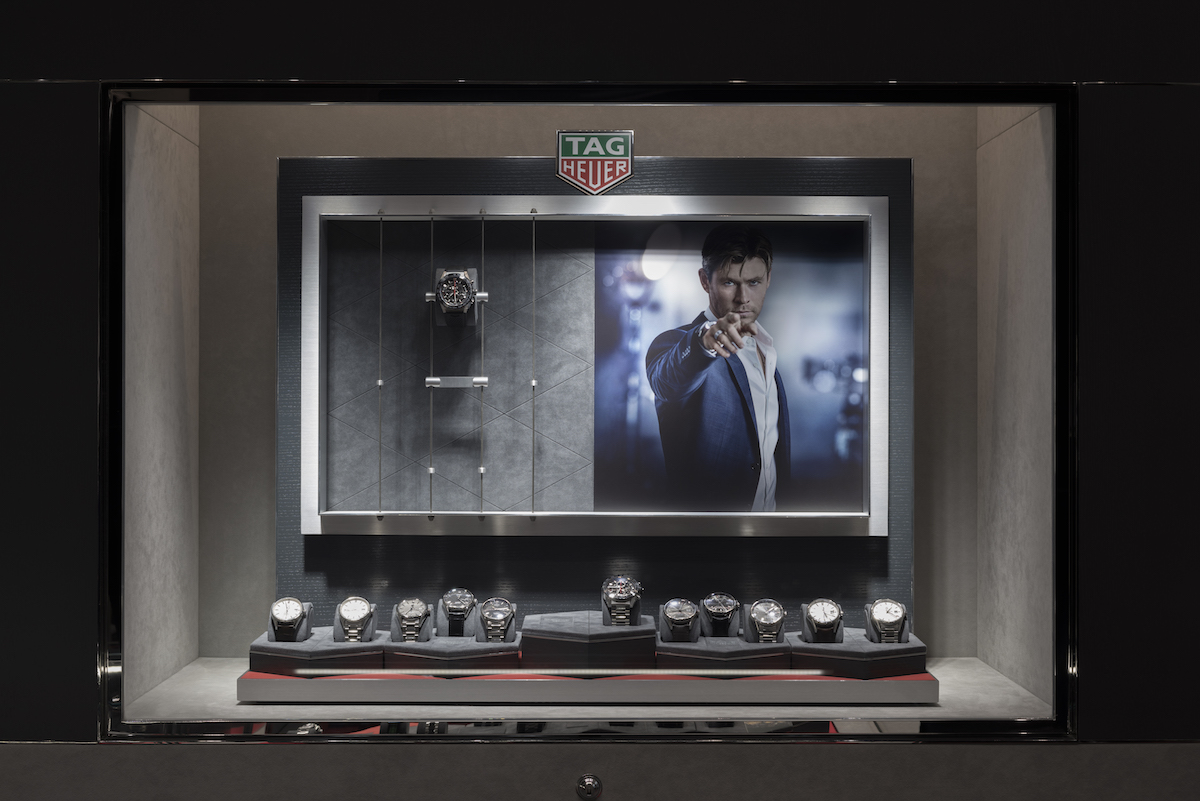 TAG-Heuer's team of interior designers and architects were faced with a considerable challenge: they needed to unite the brands four area's of expression, art, sport, lifestyle and heritage, into a single space. In Sydney, where the revamped boutique is located, this space is also only 96m² large. Add to that the fact that this look will also has to fit on all other TAG-Heuer boutiques around the world, and you have quite the challenge.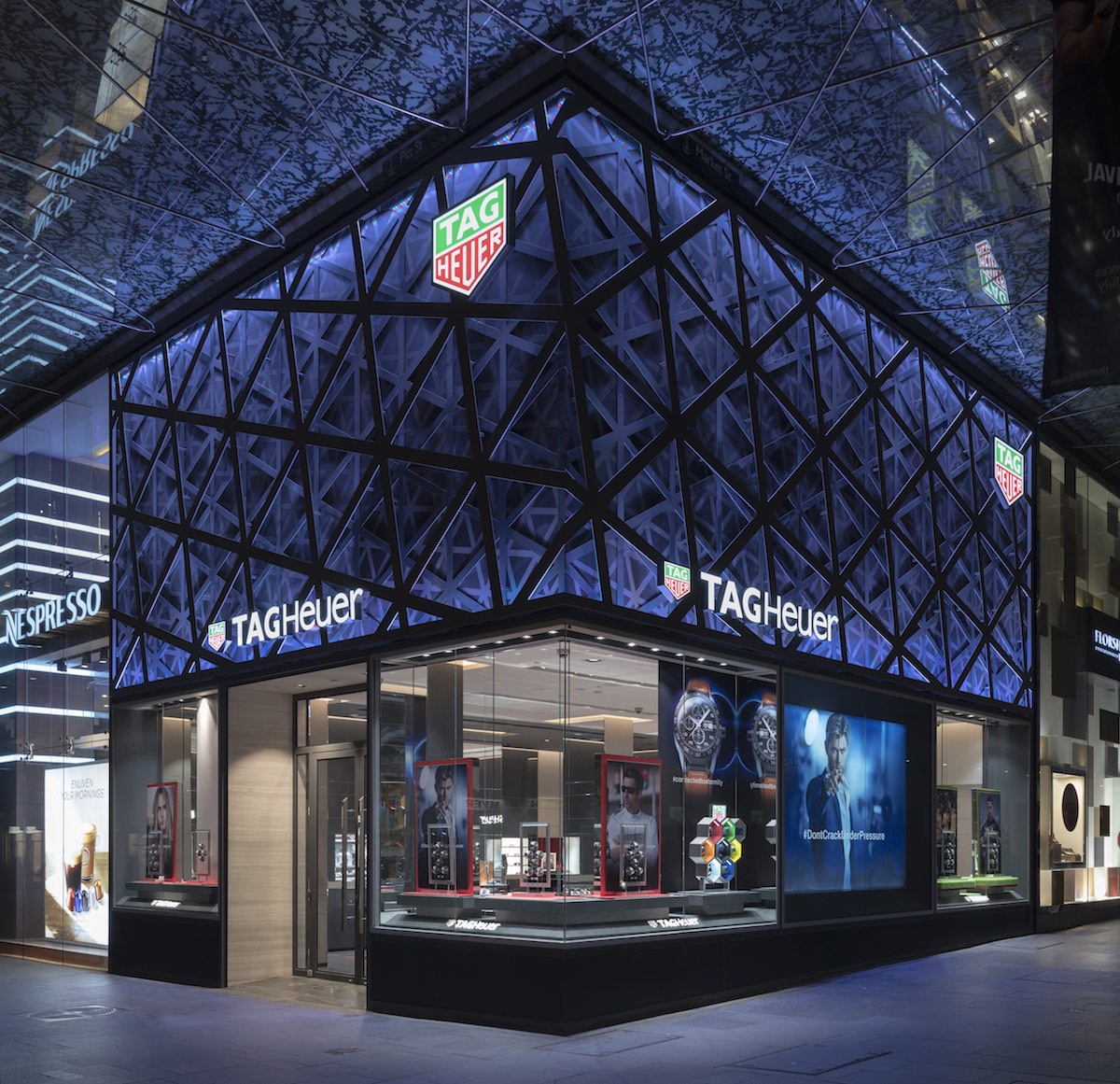 Fortunately the brands motto is #DontCrackUnderPressure, and the design really brings together the different worlds within the TAG-Heuer brand. Monochrome colors like grey and black are combined with innovative materials, and a dash of color to really get that brand feel. The outside of the boutique features a skeleton-like framework in which you can recognize the lay-out of the TAG-Heuer logo. While it is beautiful during the day, it is especially breathtaking at night.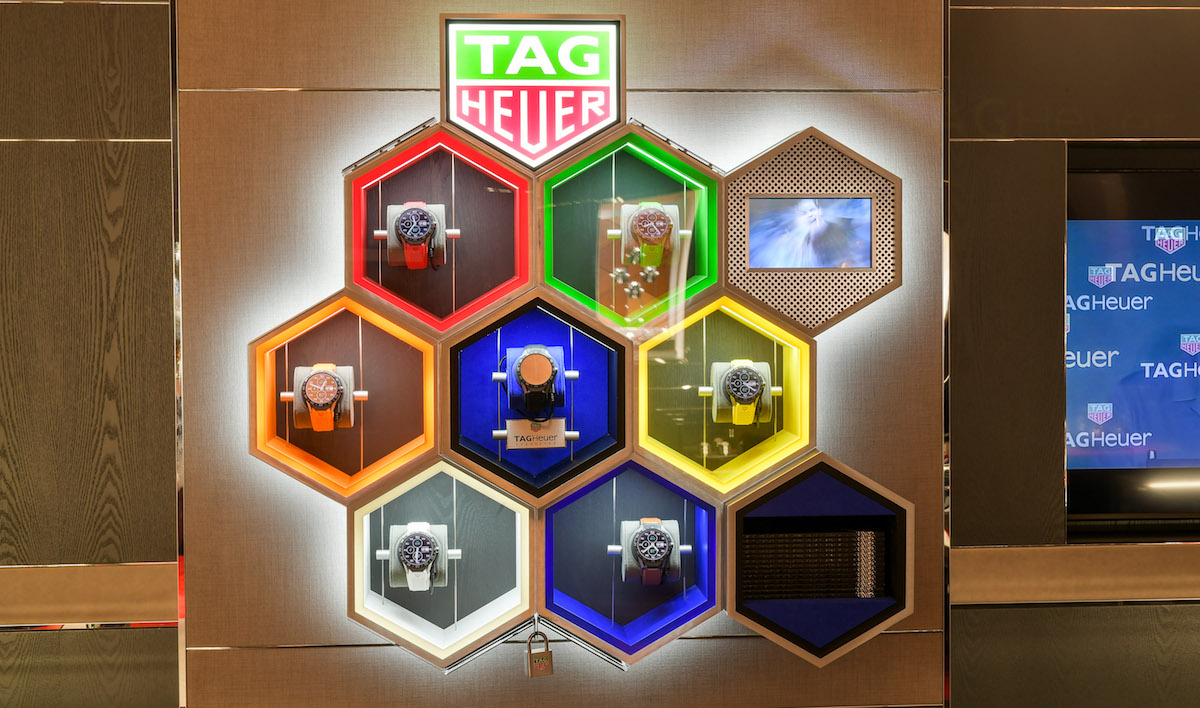 TAG-Heuer will over time incorporate the new look to all of the brands boutique's. This will take a few year's, but it does underscore the brands efforts to make buying affordable luxury, still a luxurious pleasure!
Those interested in visiting can find the restyled boutique at 188 Pitt Street Westfield, Sydney, Australia. More information can also be found at TAG-Heuer's website
Save