Have you ever had that feeling that you are having too much fun? Because that is how I felt since yesterday afternoon when Fedex delivered the TACS Automatic Vintage Lens automatic for a review. Normally we take our time reviewing watches, but in this case, I could simply not control myself and needed to write about it!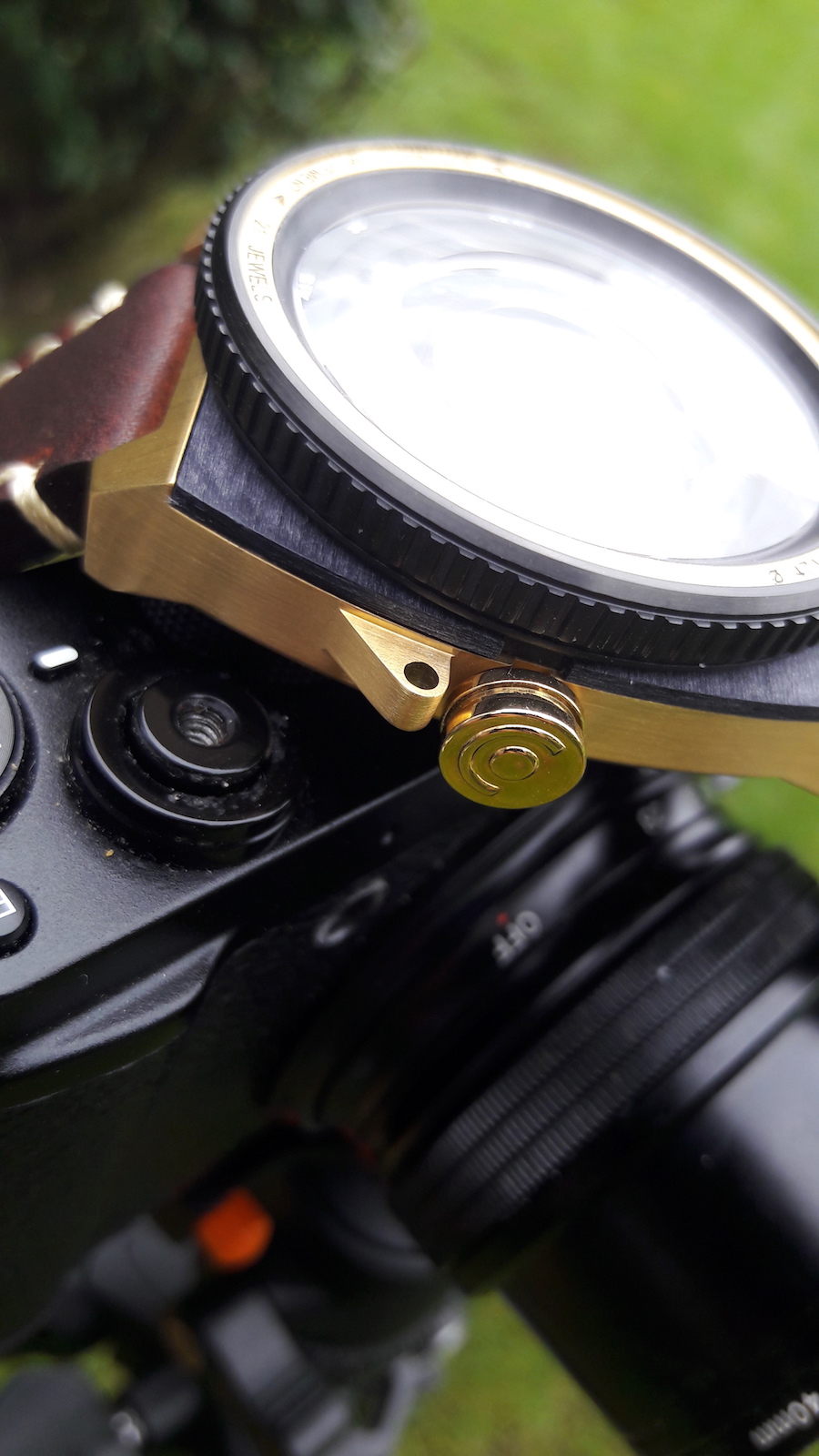 The TACS Vintage Lens is inspired by classic photo cameras, but it is the execution of this inspiration that really sets it apart from any other watch. There are details everywhere you look, and they are all of a very high quality. The dial of the watch is as you are looking into the lens of an old-fashioned photo camera, complete with the fish-eye effect. The bezel is turnable, although it has no particular function other than amplifying the idea that you actually strapped a camera around your wrist.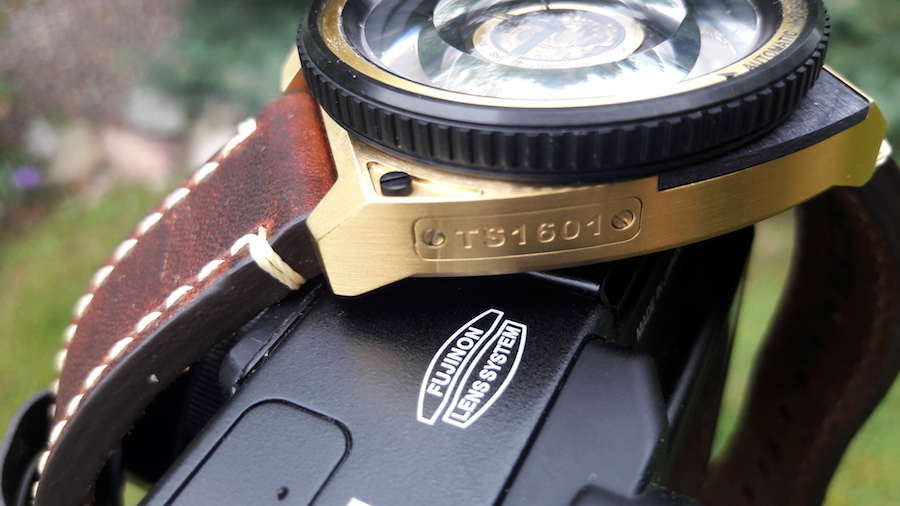 TACS designer Yoshiaki Motegi packed the watch with clever references to vintage camera's, but didn't allow form rule supreme over function. For example, despite the fish eye dial, the time is quite easy to read under almost all angles. You might also be suprized not to find the brand name on the dial. No need for it, because Motegi placed it on the inside of the lug, and that makes you actually realize how often you look that way during the course of a day.
Even the back of the Vintage Lens is fully inspired by classic photo camera's. TACS opted for a gold plated, skeletonized 82S0, a great choice that goes very well with the stainless steel case which has received an gold ion-plating. Through the front of the watch you can still see part of the balance wheel doing its work, while the back allows for full view of the movement, framed by yet another reference to vintage photo camera's.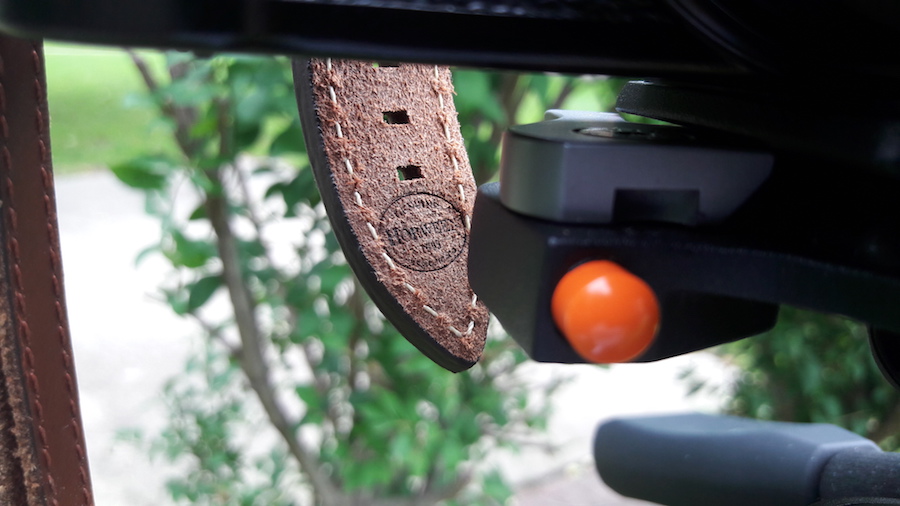 Straps are often the thing most microbrands invest the least in. TACS seems to follow a different course when it comes to this, and used straps crafted by Horween, the famous leather tanning company from Chicago. Although thick, the straps is surprisingly flexible, and TACS nicely crafted buckle keeps it securely in place.
This is also a nessacity because with a diameter of 47mm the watch is huge. Thanks to clever design it seems to shrink once you put it on the wrist, and to me it feels about similar as wearing a 44mm Panerai Luminor in both size as in weight. The Vintage Lens sits rather well on the wrist, making it quite comfortable to wear. That it won't be able to fit under the sleeve of your shirt is an added bonus, because that leaves you with more oppertunity of admiring the amazing details of this watch, and let other people enjoy them as well.
It doesn't surprise me that TACS already reached their funding goal, with still three weeks to go. The super early birds are all gone, but there are still early birds available at HK$3.499,-, which is about US$449,-. A compeditive price for a very well made, but most of all very fun watch!
You can find TACS Kickstarter campaign for the Vintage Lens here