Innovation has a lot to do with your ability to think outside the box. Moskito did this by creating a smart watch that can double as a bike speedometer. Just attach a special mount on your bike, click the watch out of its case and secure it on the mount and you are ready to go!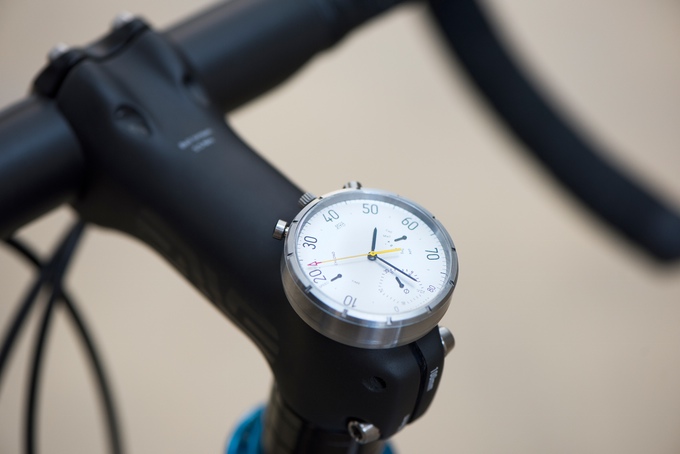 When you first look at the Moskito, you don't expect it to be such an advanced watch with a twist. Its dial design follows the less is more principal, but a closer look shows indications of a vast array of additional features. The innovative movement that is used in the watch was developed together with Swiss movement manufacturer Soprod and tells you your current speed, the distance traveled, your average speed, and can even track if you have set a new personal best on a particular part of a route you take often. Next to that it is of course also a regular smartwatch, telling you when you have email or messages.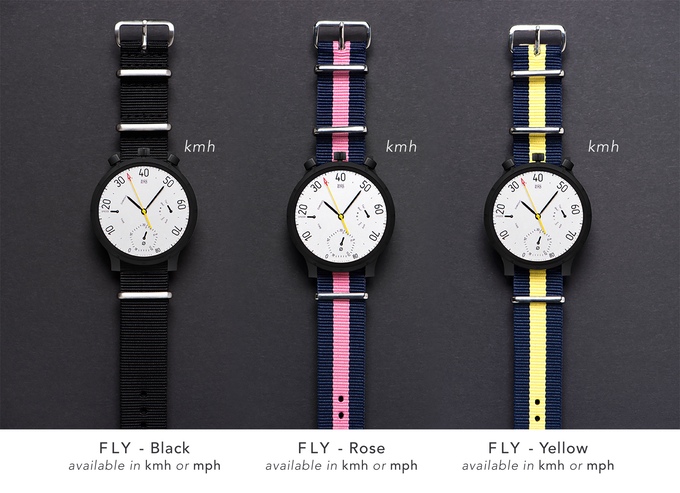 The Moskito comes in two different versions that only vary from each other regarding design and material. When you enjoy riding a classic bike, the stainless steel « Classic » might just be up your alley, while those with more modern bikes probably prefer the vibe of the aluminum « Fly ». Both have the option to display the speed in either mph or kph, depending on your personal preference or where you live. Prices start at CHF 535,- for the « Fly » including nato-strap, bike mount, and charger. The « Classic » starts at CHF 735,- including nato-strap or leather strap, bike mount, and charger.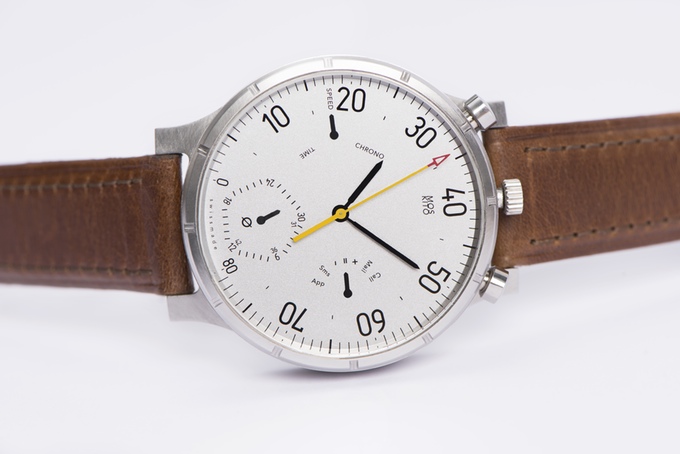 Of course, there are much less expensive solutions to add a speedometer to your bike, but those are also far less cool, cannot double as a smart watch, and don't give you all your stats on your phone. For people who enjoy an active lifestyle in which a bike plays a prominent role, this might just be their watch.
For more information visit the Moskito campaign on Kickstarter