Yes, Stowa has their new Flieger watch DIN-certified. Great news, but actually not even the best news! The best news is without a doubt the watch itself, which is a fresh look on that classic Flieger uhr.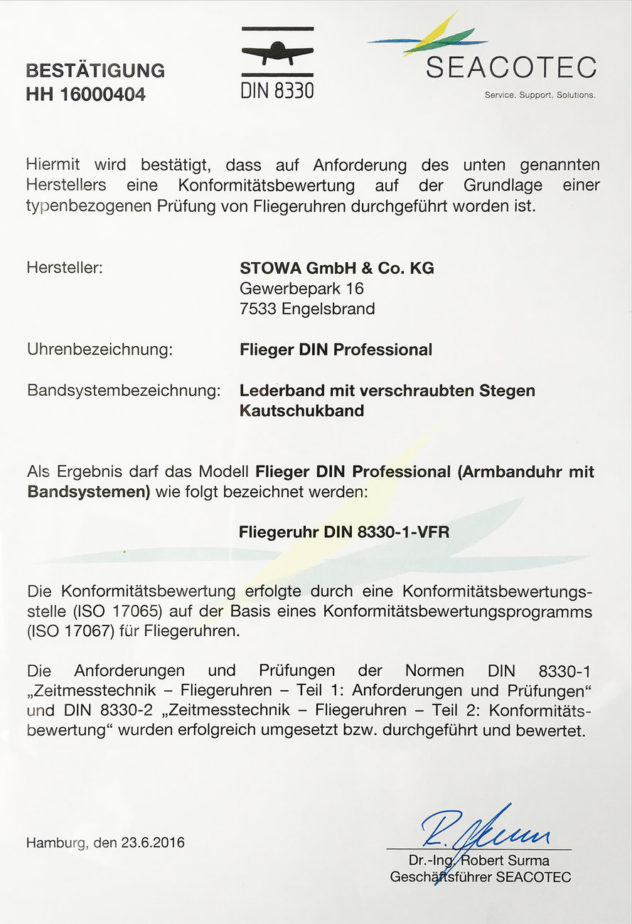 That fresh look is not too surprising, because once again Stowa collaborated with Hartmut Esslinger, the founder of Frog design, to come up with something new. The Flieger Professional DIN shows an updated design from the original Flieger-uhren (of which Stowa was by the way one of the original manufacturers during WWII) with a very legible dial. The traditional solid triangle has been replaced with an arrow shape, indicating twelve o'clock. Although the bezel is still clearly readable, it has large indentations so it can be grasped and turned easily. We are in fact a big fan of the updated hands, which are clearly legible, yet still give the watch a bit of a vintage touch.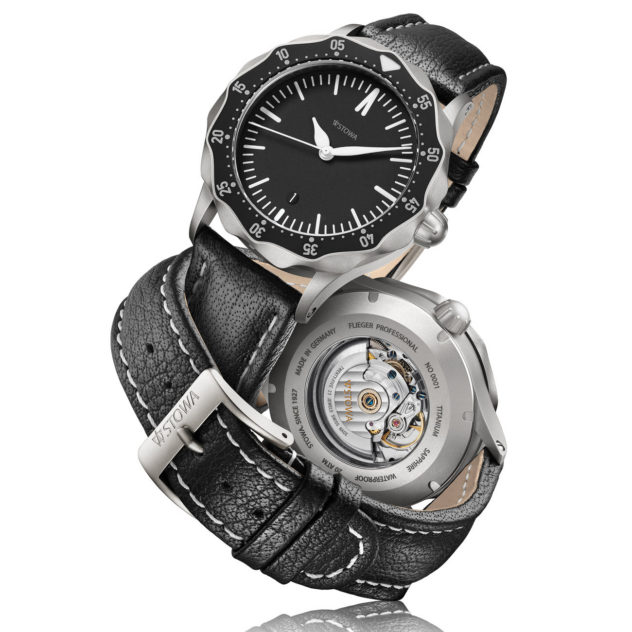 With a diameter of 46.8mm the watch is not small, but this way you can also wear it over your flight jacket because after all the watch was designed for active duty. Because the case of the watch is made from titanium, the weight is kept down to a very wearable 122 grams on a rubber strap.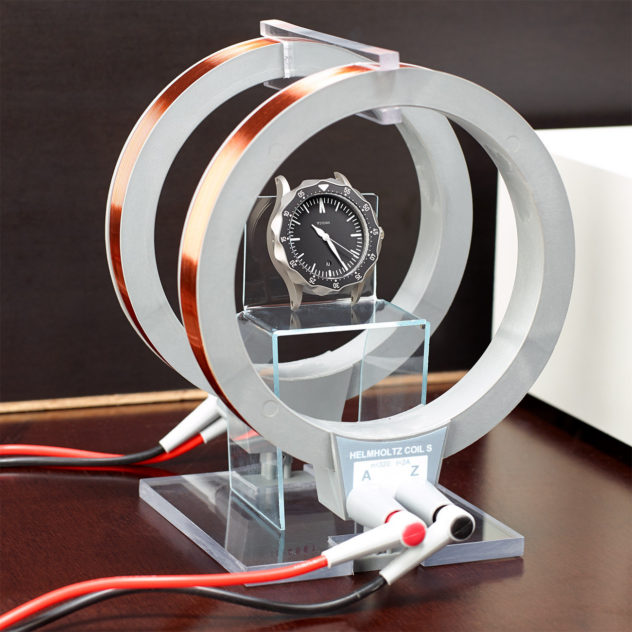 Of course it is great that next to the new design, you also have the piece of mind that the new watch has been tested to the limit. DIN 8330 is a variety to the well-known diving watch standard DIN 8306, only this time especially designed for "Pilot Watches". This means that at time of failure of an aircraft's systems, the wrist watch will be able to take over some duties. To do this stringent test criteria for readability, resistance to magnetic fields and vibration where set, aswell as resistance to liquids typically used in airplanes. Also, the watch had to be used in combination with night vision devices. A pretty serious, and very focused certification, that was just implemented. In fact, when not mistaken we believe that Stowa is actually the first to obtain this DIN certification, ever.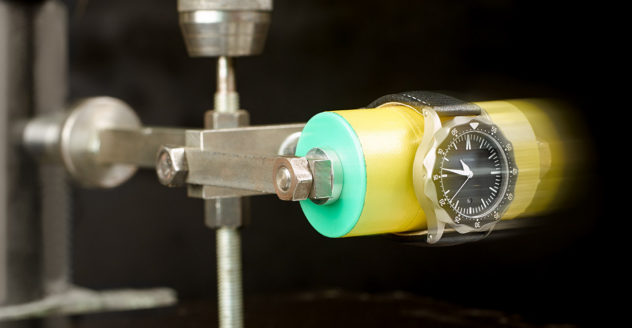 So the Stowa Professional Flieger DIN is a very serious watch, and will probably appreciated as such by aviation professionals around the world. But for watch lovers there is plenty to admire as well. Such as the very well decorated Chronometer grade ETA 2824-2, and to ponder over the decision whither they want a date function, or not. Anyway, € 1.806,72 (VAT excluded) buys you a rare, very well made, DIN certified modern Flieger uhr, by the makers of the original Flieger uhr, and that is something to be quite excited about!
Make sure you check out the current issue of Watchisthis?! Magazine, where we actually interview Stowa's CEO Jörg Schauer. More information on the Flieger Professional DIN can be found here