One picture, that is all Stowa gave us just before they closed shop to enjoy their summer vacation, but even one picture can tell more than a thousand words. Stowa announced that they are releasing the Prodiver Blue.
To me blue is always one of my favorite colors for a divers watch. It must be the reference with the water, or that it looks just a bit more casual than black. With Stowa that blue is a deep dark blue, that area of the ocean where you first have to flick on your diver light. The history of Stowa's sports and diving watches dates back to 1963, and in 1969 they already made a very nice blue one!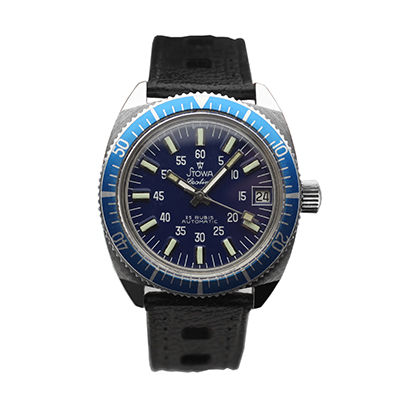 But this limited edition has more to offer than just a blue dial. It is crafted from titanium, making it a nice light watch. You can order it on a rubber strap with folding clasp, but you might want to hold out on that and go for the new titanium bracelet instead. No idea how this bracelet will look, but knowing Stowa, it is worth the wait.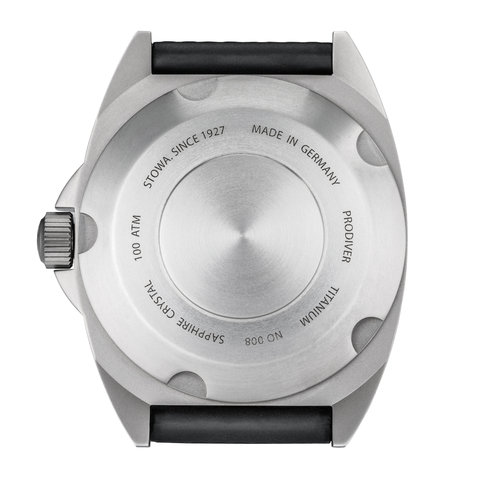 For the rest the Prodiver is like all the other Prodivers and that is for sure not a bad thing. 42mm case, water resistant to 100 ATM and powered by ETA's automatic caliber 2824-2. Although it will be available in October, Stowa is already taking pre-orders for the Prodiver Blue, allowing clients to reserve their favorite number of the 200 that will be available. The price start at 1.110,- euro's (excluding VAT) making it only about 75 euro's more expensive than the non-limited Prodiver's. The titanium bracelet will of course also be available on the other models, or to order as a single item when you have already a Prodiver in your collection.  I wouldn't be surprised when Stowa's mailbox is quite full when they return from summer holiday on August 15th.
NOTE: Except for the blue dialed Prodiver all other watches are from the current collection, and not the Blue limited edition. This because Stowa has so far only released one image of the watch.
Save
Save