Some watches are the result of a true labor of love, carefully developed with an eye for detail, with few expenses spared. Such watches usually reside in the higher price categories, but not always. It took two years for Florijn to develop its first, and currently only, model.
A diver by name, but a desk diver in reality. That is actually a compliment because most diver watches are built to withstand rough seas, and depths even a nuclear submarine wouldn't dare to go, yet the closest they ever get to water is when their owner washes their hands. The Florijn is not such a watch. It can most certainly stand its ground amongst the elite of diver's watches, but chooses not to. Instead it focusses on being an all-round desk diver: an everyday companion that isn't afraid of water, or pretty much anything else, that traded its diving bezel for one with a handy second time zone so it feels at home even when you are abroad.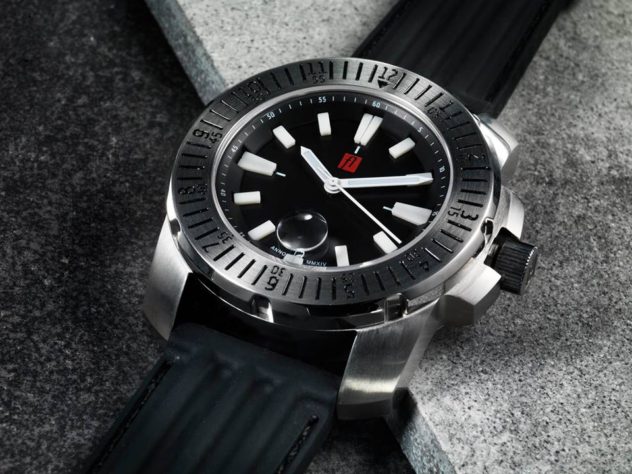 Inside this piece ticks the Seiko caliber NH 35, a reliable choice that features a quick-set date, as well as the option to manually wind it. With a power reserve of approximately 40h the Watch continues working even if you don't wear it for a day.
A real atmosphere of quality emerges from this piece with obviously : the precision milled steel case, robust screw-down back, and sapphire Crystal. Combine this with little details like the brand's logo engraved in the crown, a date wheel whose background is actually the same color as the dial, and even a clasp that features an engraved logo, and you simply have a watch that offers the whole package.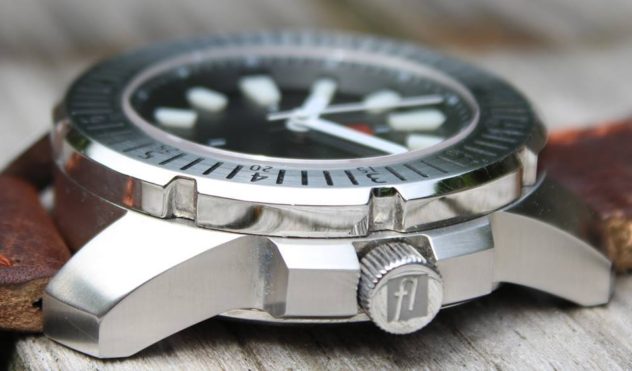 Florijn offers three versions of its watch and being a Dutch brand, they named them Een, Twee and Drie (one, two and three in Dutch). The Florijn Een has a stainless steel case with a stainless steel bezel, the Florijn Twee has a stainless steel case and a black DLC coated bezel, and the Florijn Drie has received a full black DLC coating.
And now here is something interesting from our friends at Florijn.
You can now get 40% off on all their models, meaning that the price will be around 210 USD (195 euro).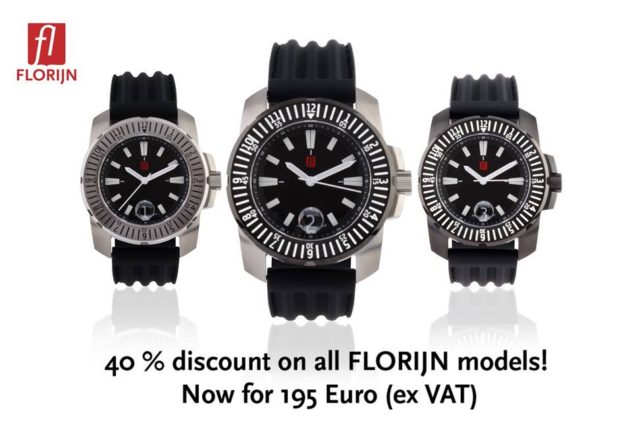 The watches are sold with and without loupe. During the check out you can select the option to have the date loupe or not.
No discount code needed… If you're interested you can jump directly on their webshop HERE.
If you want to know more about this piece you can read our article in the 2016 Spring issue of Watchisthis (page 45 to 47) by clicking HERE.