Frederique Constant surprised the world with a different approach to smart watches. Not a digital display, but classic hands and a link to your smart phone. A clever concept that also made its way to the sisterbrand Alpina. Yet surprisingly this week Movado announced that they would launch smart watches as well. In true Movado fashion, they will be available for sale very soon, and two of the collections rely on the same technology as the Frederique Constant.
Until now, most smart watches were based on different technology. The Pebble is different from the Apple watch, while Samsung has an approach of its own. Frederique Constant and Alpina have the same owners, so they can market their models in such a way that they won't bite each other. Movado isn't the first brand outside the Frederique Constant-family to adopt MMT's   platform. Mondaine, famous for their railway clocks and wristwatches, also offers a   based on this technology. However, their form follows function design stands much further away from the classical Frederique Constant designs and the more sportive Alpina looks, than Movado's designs.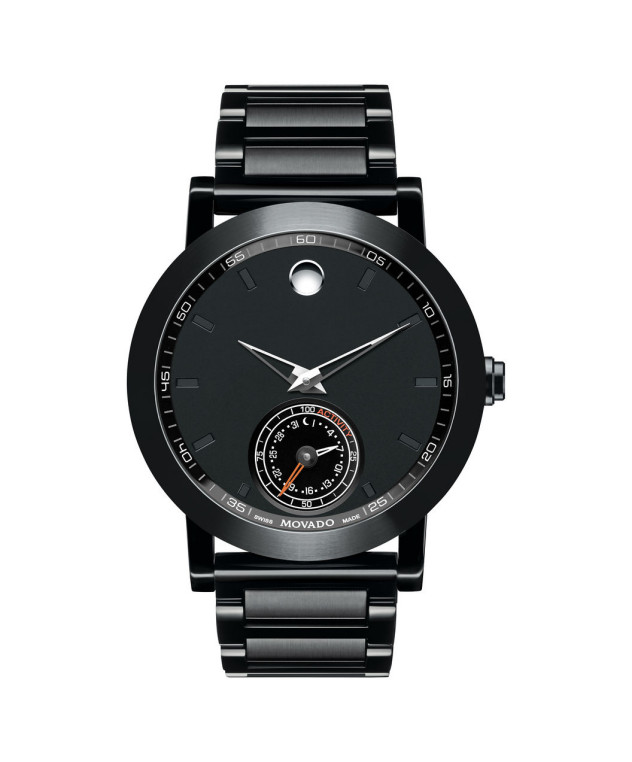 Movado introduces the MMT-technology in the Museum Sport Motion, a bold looking modern adoption of the classic Museum watch. The second collection is the Bellina Motion, a watch aimed at modern women, with a sophisticated, feminine look, set with diamonds. Price wise they are very much in line with the offerings from Frederique Constant. The least expensive Museum Sport Motion will set you back $995,- and the least expensive Bellina is $1.495,-.
It might actually be the third collection that will proof to be a game-changer. The Movado Bold Motion is not based on the MMT-platform, but features technology by Hewlett-Packard. This watch has a different approach and is more a smart phone extension that notifies you of incoming email, social media messages, texts and calls, while monitoring your daily activities. Unlike the 2 year battery life of the MMT-based watches, the Movado Bold Motion needs a recharge every week. Its retail price is also a more modest $695,-.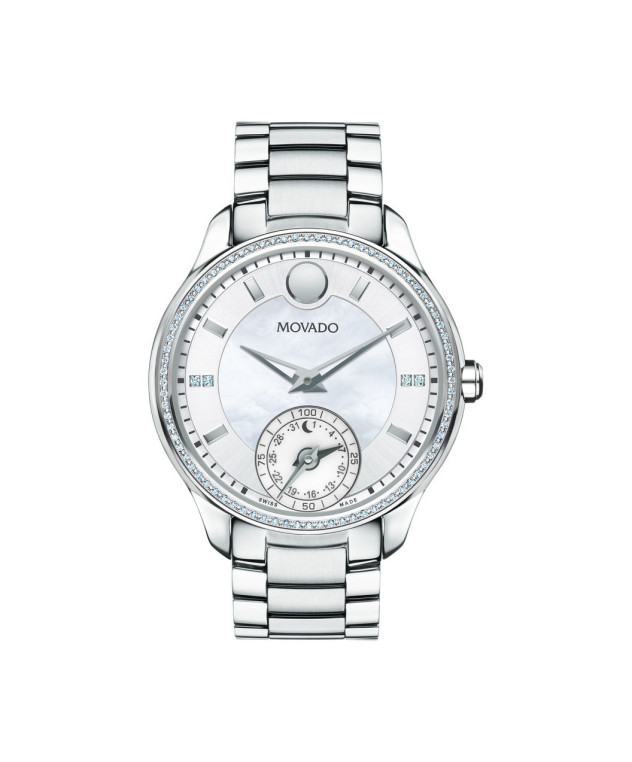 The question will be, will this expand of the MMT-technology saturate the market for it? Based on design and background, the different brands and models seem to bite each other not too bad. With the HP-based Movado Bold Motion, the question will be to what extend does it meet a demand in the market. It combines the sleek Movado design with almost hidden   features, even more so than the MMT-based Movado Sport Motion and Bellina, where the 6 o'clock subdial gives away its true nature. It will in the end be the consumer that will decide the faith of these watches, and which brand (and   platform) has been able to best capture the consumers desires into a good-looking and well-priced package.