Kickstarter is sometimes drowning its cylinders and not starting much of anything these days. While it was a nursery of very promising watch brands, it has turned into somewhat of a discount store where cheaply made « minimalist » designs are sold under the promise of being the next big brand. But even at those discount stores, you can still find something nice. Something like Scuro.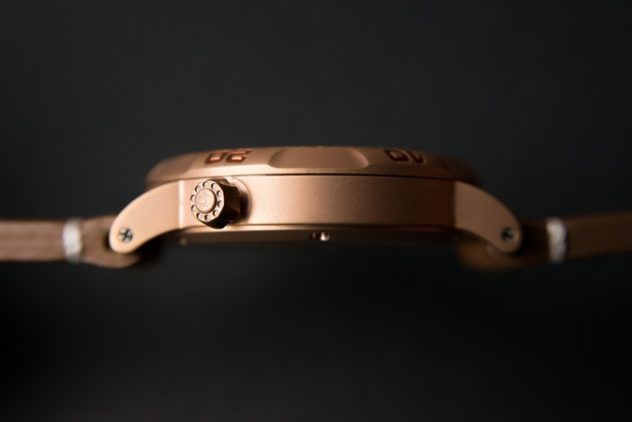 Scuro's watches do not really stand out at first, and that is a compliment. Instead of being in your face, you get a toned down watch designed with an eye for detail. A watch that you would actually be comfortable wearing every day. First off, it has the clever diameter of 40 mm. Clever, because 40 mm is an excellent size for most men. It is a comfortable size to wear, and most men won't deem it too large, or too small. But the same goes for ladies. Many ladies prefer these days a larger watch, and the Scuro fits that bill perfectly.
Second, there is the material that they use for the case; titanium. Most brands in general, and especially on Kickstarter, avoid titanium because of the added cost and the fact that most case manufacturers do not have the knowledge and the equipment to process it. A pity since titanium has a lot of benefits, it being hypoallergenic, highly corrosive resistant and it weighs about half of what the same case in steel would weigh. Without a strap a Scuro only weighs about 40 grams.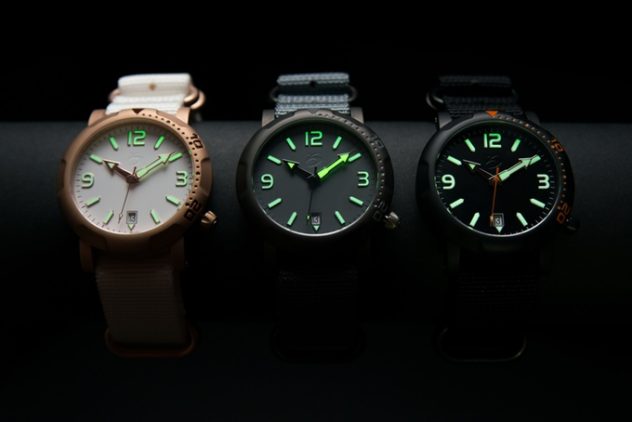 Despite all the benefits, not everybody likes the battleship grey color of titanium, but Scuro even thought of that and offers the watch also with a rose gold or black coating. Combined with different dials, they give the watch a completely different look. Also a very balanced look, because Scuro created dials that are quite under the radar, their logo even embossed on the dial, but in ton-sur-ton color. With the date window located at six o'clock, the overall design is very balanced, while the unidirectional bezel gives the watch a sporty accent. The Scuro is by the way no poser, because its water resistance is 200 meters.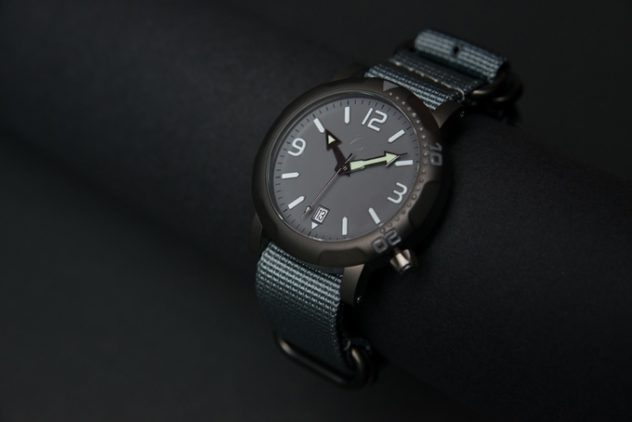 Inside the watch ticks Miyota's automatic cailber 9015. A fair choice, because dependable, reliable and hackable. That means for those who do not know, that you can stop the seconds hand when you pull the crown, so you can set the time to the second, not that you can hack into this watch with your computer. That is possible too, but given the titanium case and the sapphire crystal that would require considerable force, and will damage both the watch as well as your computer.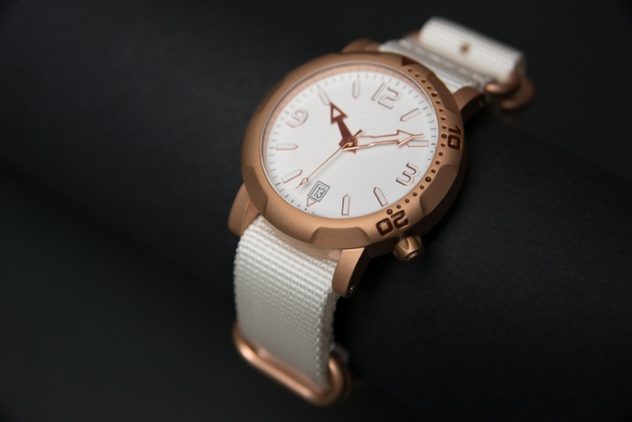 With still some early bird specials available at $349,- AUD the Scuro delivers quite a bang for the buck, and also restores some faith that Kickstarter is indeed what is claims to be; kickstarting great, fresh new brands!
You can find Scuro's Kickstarter campaign here