Last April Australian brand Bausele presented a funky collaboration with Australian fine artist Scott Marsh.
Scott is an artist usually associated with thought-provoking murals, addressing everything from environmental issues and same-sex-marriage, to the cult of celebrity. He is also becoming increasingly acclaimed for his fine art, particularly the interesting way he fuses traditional techniques and subject matter, with the spontaneity of raw graffiti. He has the reputation to be one of the most talented graffiti writers of his generation.
And now, Marsh's work is about to be celebrated in a bold new watch collection by home-grown horological company, Bausele.
"I was looking to work with an Australian artist and as soon as I met Scott, I knew he was the one," says Christophe Hoppe, the French-born, Swiss-raised-Sydneysider who founded Bausele in 2011. "Scott is such an inspiring person, and a nice guy. And I love what he's doing as an artist."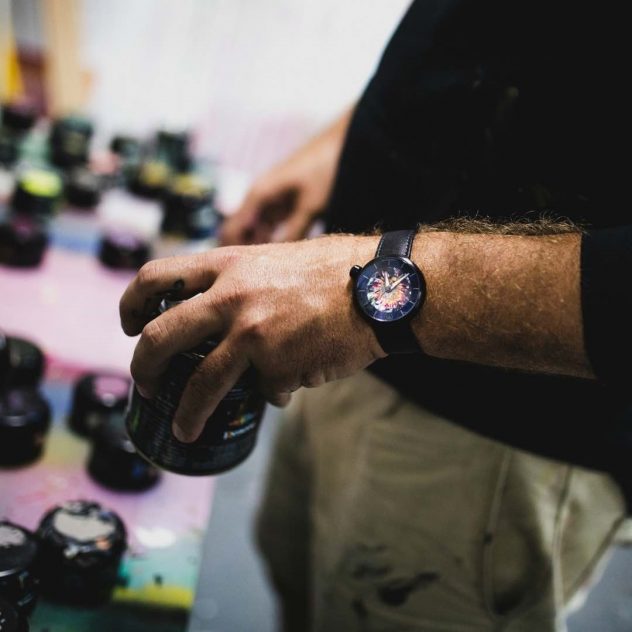 Each watch in the 'Noosa' Collection will feature a floral design around a King Protea. The collection will be limited to only 100 timepieces; 50 of them in black, and 50 in 18-carat rose gold plating. The case will also be etched with Marsh's signature and the unique edition number.
Like all watches by Bausele, they feature a quality Swiss movement, sapphire glass, and a surgical grade 316 stainless steel case.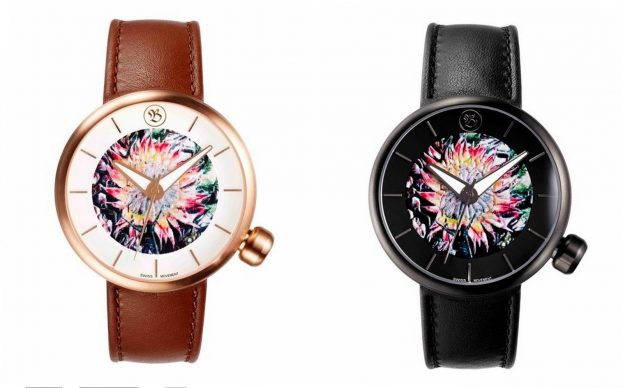 The Noosa Collection crowns contains crushed gravel from one of the railway yards that Marsh frequented in his wild youth, tagging trains.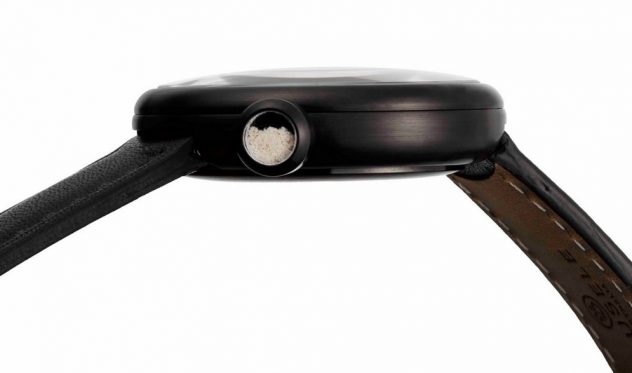 "The watch tells my journey from graffiti to artist," says Marsh. "I'm really happy with the result, it's super-cool."
Marsh says initially he tried painting directly onto the face. "It just didn't work out, because of the thickness of the paint. So, we decided instead to use one of my original floral works as inspiration and create a high-resolution 3D print."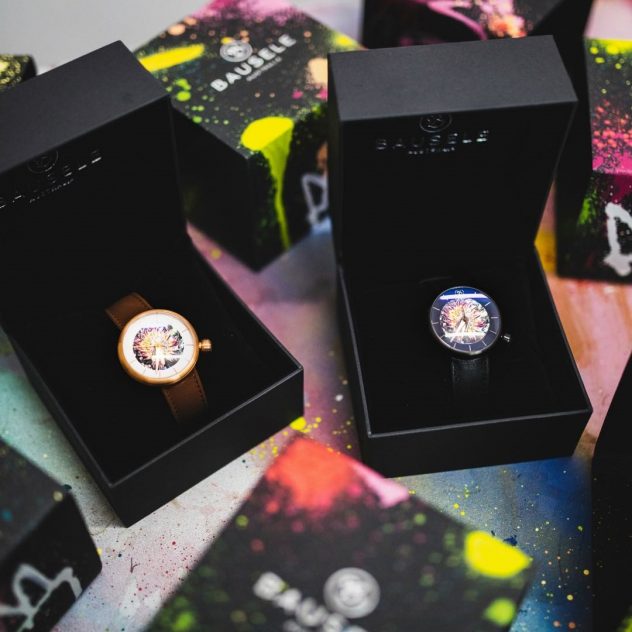 The watches are both priced $550 AUD. If you're interested click HERE and don't miss your chance to witness a piece of Australian history.