It's difficult to pinpoint what is the highlight of the career of Richard Paige. He founded several watch stores, as well as Timezone.com, and he is a fourth generation watchmaker. Passion for watches runs deep with him, and that is making his current venture even more unique.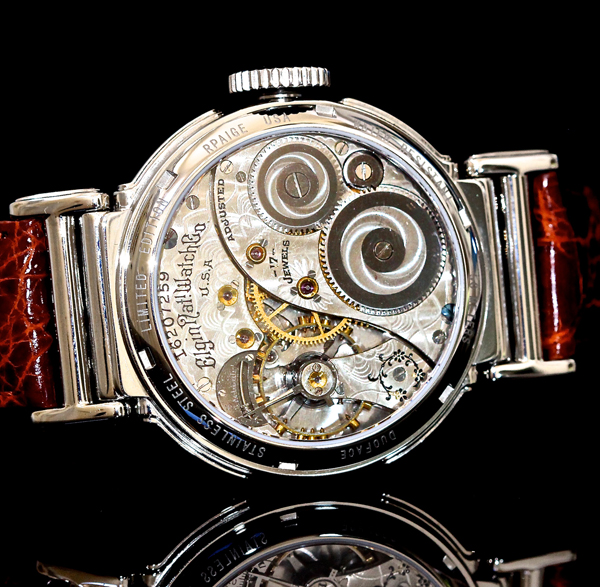 First, we need to get back into time. In the late 1890's up until the early 1930's the pocket watch movement was in its prime, despite going those last decades through a significant decline in sales. The movements were perfected, robust, reliable, and utterly beautiful because in those days decorations mattered. There was also a different world order in the watch world, in which American manufacturers like Elgin, Illinois, Waltham and Hamilton reigned supreme. Times changed, pocket watches gone out of style; the Swiss took over and for a long time only dedicated enthusiasts knew about the stunning movements that were housed in some pocket watches.  When larger watches came into fashion all of a sudden, they were large enough to house these vintage pocket watch movements, and that is exactly what Richard Paige does with his brand Rpaige.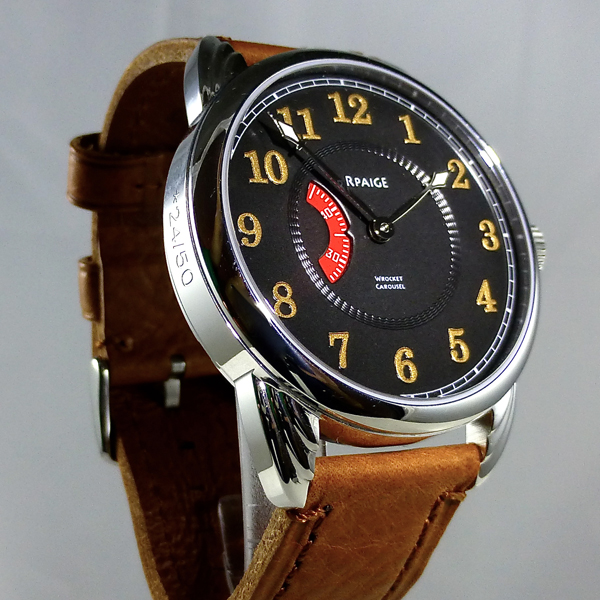 He finds the nicest, vintage pocket watch movements, restores them completely and put them in a new case. These cases are mainly designed to fit the style that was in fashion when these movements were originally made. In fact, Richard even prefers to use a time-correct dial for the watch. The reason for this is that in those days they also made dials differently. Often they were beautifully engraved and decorated; some were even made from enamel. The result is a « wrocket » as Richard Paige calls them, a pocket watch turned into a wrist watch.
With the majority of them priced between US$2.500,- and US$3.000,- they are still quite an investment for many collectors, but in return, they get a historically loaded watch. The craftsmanship in the movements and the dials are rare these days, and when watch manufacturers offer new watches with this attention to detail and such a high finish, it is not uncommon that they sell for more than US$10.000,-. While those watches still need to get a history of their own, these watches already come with one, with many of the movements already having official antique status. Now that is a complication not many brands can offer!!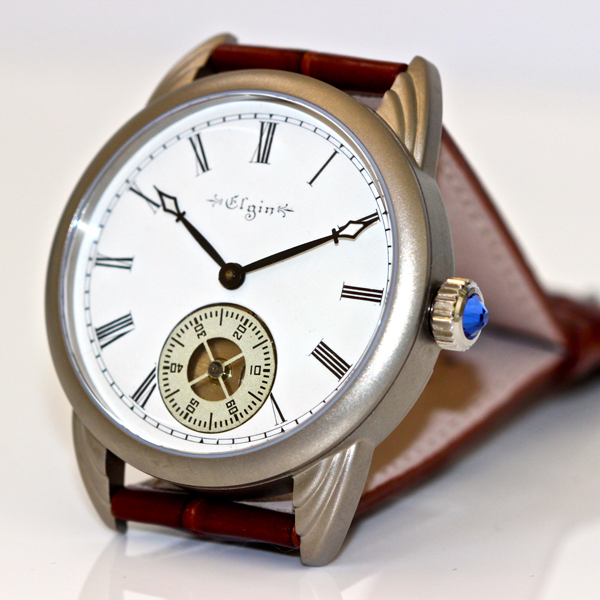 Another upside is that many of these watches are very limited. Not only because of the movements they are fitted with, but also because of the unique dials on many of them. This turns the watch, or « wrocket », truly into a statement around the wrist, and a renewed lease on life for the extraordinairy movements that powers them.
More information on the Rpaige watches can be found on their website