The brand founded in 1895 in La Chaux de Fonds (Switzerland) by Moise Dreyfuss, has introduced some days ago a new Avenger Chrono Sport model to mark its 120th anniversary this year.
Historically, the founder, Moise Dreyfuss was dedicated to creating beautiful watches with timeless elegance. His attention to detail and insistence on first class personal service ensured the business grew quickly. Today, Rotary timepieces are sold in over 35 countries throughout the world. The brand specializes in designing affordable stylish timepieces, blending the 'old with the new' and the 'contemporary with the classic' to achieve a distinctive range of watches.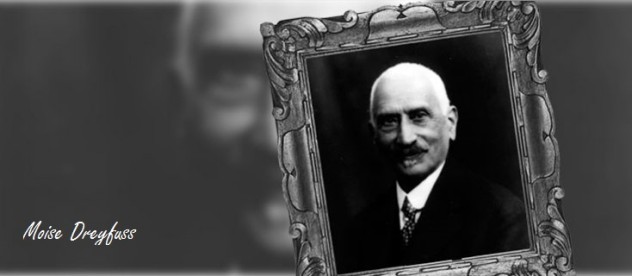 The original Avenger was first introduced by Rotary in the 60s. This modern reinterpretation conveys the same sophistication than the original, in a sporty way.
Part of « Les Originales » collection, this Swiss-made quartz 40mm chronograph is offered in bracelet and strap versions. Chronograph minute and running seconds are displayed via sub dials positioned at 3 and 9 o'clock while the date is displayed at the 6 o'clock position just below the domed sapphire glass of the piece.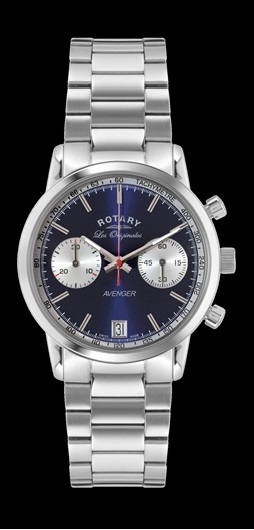 The most interesting thing is on the dial side. Grey subdials on an electric blue main dial with a red hand that gives a real sporty side to this classic chrono. We can note that the colours contrasts are really good. That's probably one of the most important things when it comes to a chronograph watch. Why ? Simply because, when you want to be able to read it with ease, it's necessary to play with color contrasts. We can even say that at a design standpoint, this harmony is more than important. To commemorate this special occasion Rotary created an interesting timepiece which will be retailed around 500 €.