Raidillon, the Belgium brand that focuses on the gentleman driver, has opened a second boutique in Belgium. Next to their home town of Brussels, they are now also present in the vibrant city of Antwerp.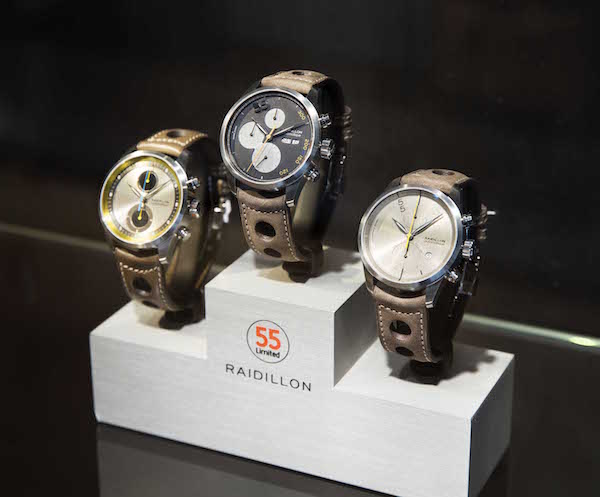 It's to determine what is Belgium's prime city for luxury goods. Brussels might have an international appeal, but Antwerp is one of the most important cities in the world when it comes to diamonds, not to mention and important port. The city was the home of famous painter Pieter Paul Rubens, and has a vibrant city center that is basically a showcase of the best Belgium has to offer in terms of food, culture and indeed luxury goods.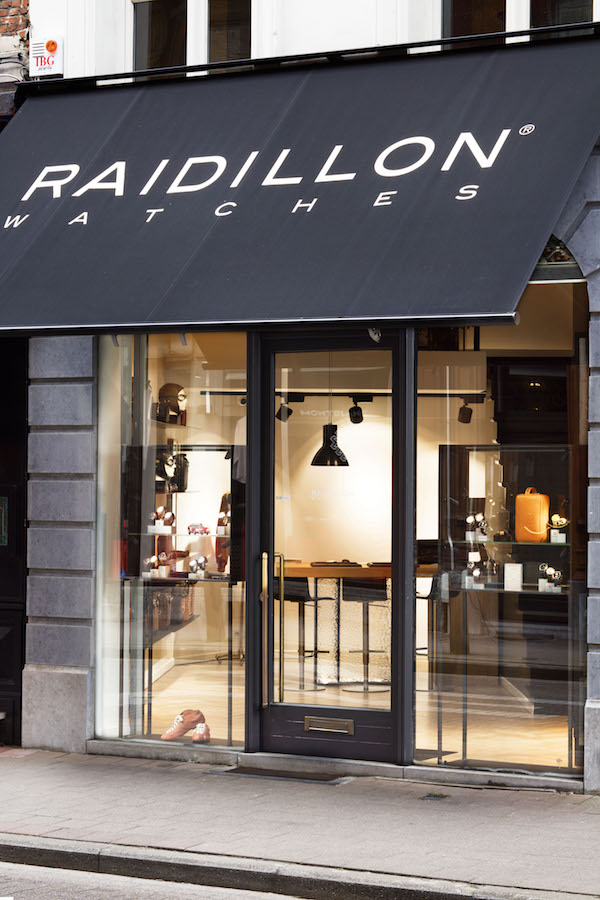 Located at the Komedieplaats number 5, their new boutique is literally in the heart of Antwerp's luxury district. This is actually kind of ironic, because although Raidillon is very high end in execution, their prices have always stayed affordable enough to be featured in an magazine like Watchisthis?! Next to their chronographs and time-only watches, all infused with a car-spirit especially related to the famous circuit of Spa-Francorchamps, they now also have an extended collection of accessories, ranging from leather bags to driving gloves.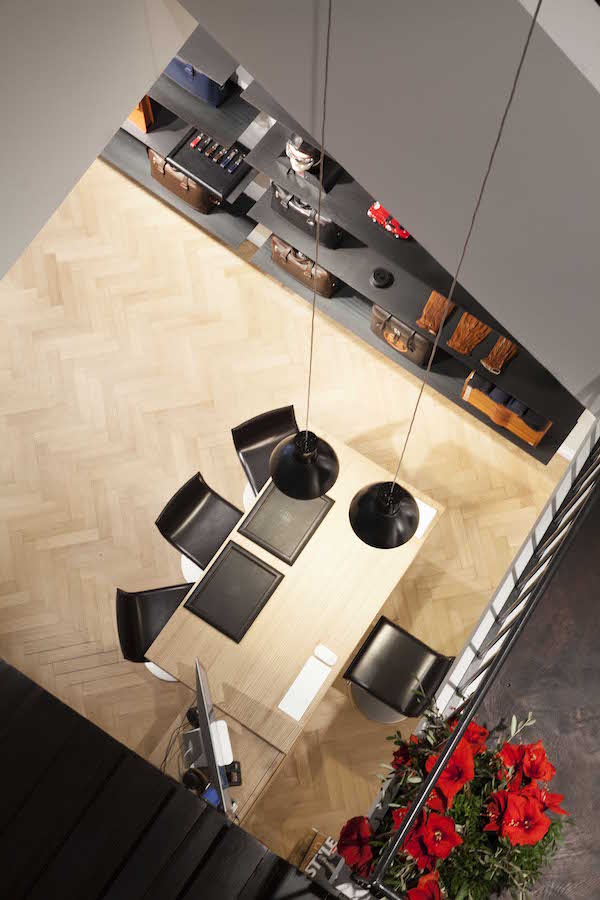 Their new boutique combines a lot of light, with an intimate setting, while offering enough room to showcase both the accessories as well as their watches. The use of wood, metal and leather amplify the world of high end (vintage) cars that Raidillon is so intimately connected with. Upstairs there is even an VIP-room for special clients, and that might be the contestants of the Raidillon Rally! Other interesting detail: in Brussels the Raidillon boutique is located in the Galerie de la Reine, with across from them famed Belgium chocolate artist Pierre Marcolini. Guess who has a store at spitting distance from Raidillon in Antwerp?
For more information about Raidillon you can visit their website, or read of course the current issue of Watchisthis?! Magazine, where we not only interview Raidillon's CEO Fabien de Schaetzen, but also take a more in depth look into their collection. Check out page twelve to fourteen here.