How smart can you be as a brand? Defakto is one of the top nominees to be awarded the German Design Award 2016, but in the unlikely case that they don't win, they already have a plan B to get the German Design Award 2017! Meet the new Defakto Kinetik. Yet another watch from Defakto that shows that you can create magic with a minimalistic design.

Straight lines and dashes; the magic of the Kinetik is based on nothing more. Not only does this result in a very readable dial, the interaction between the hands and the hour and minute indexes is so superb it is nothing short of art. Because of the way they align in relation to each other, the dial is always interesting to look at, like an amazing piece of abstract art for around the wrist.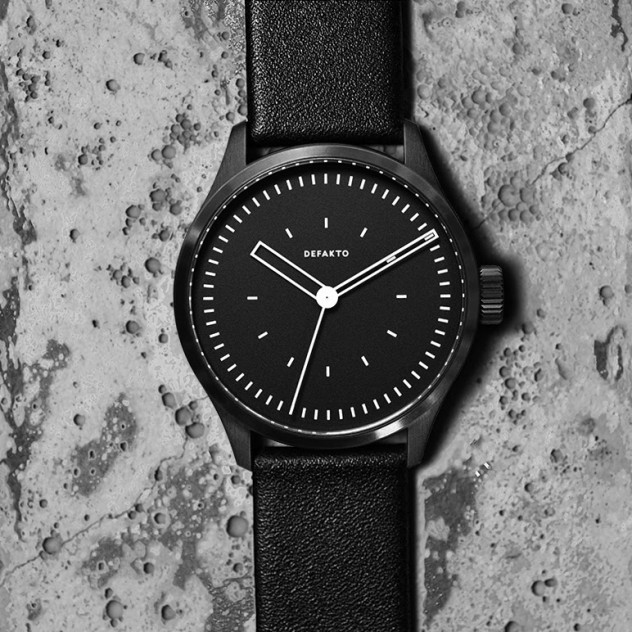 Defakto offers the Kinetik in a brushed steel case or a black PVD-coated case, with your choice of black or white dial. Under the hood is the ETA caliber 2824-2, an automatic movement that is known for being robust, reliable and precise.
As great as the dial is, also don't forget the case! Defakto has a member of the Ickler-family as founder and CEO, who are known for their great experience and craftmanship when it comes to watch case. The Kinetik is no exception. It may look straight forward at first, to match the design of the dial and hands, but a closer look will reveal flawless execution, a perfect finish, and smooth edges.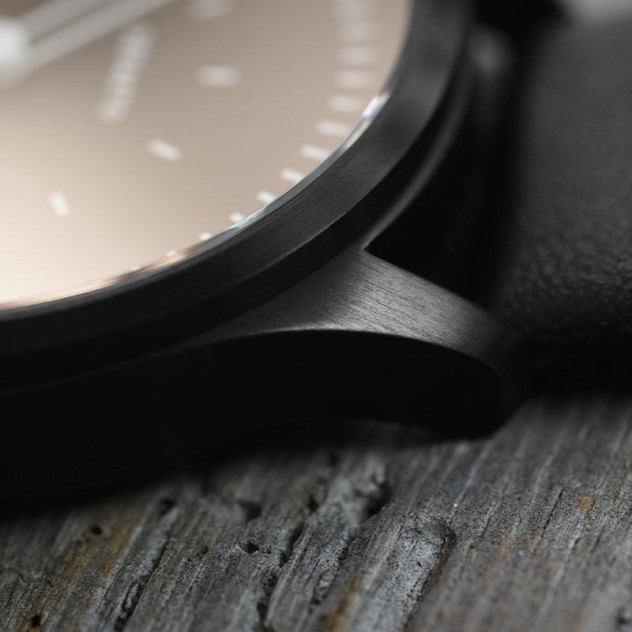 The Kinetik also makes Defakto even more a brand to watch (no pun intended). Their designs are getting more and more refined, while they really stay true to their minimalistic approach. This not only results in a strong and recognizable collection, but also in gracefully aging timepieces that will continue to hold their appeal.
The Kinetik starts at 565 Euro's (VAT included) for the brushed steel case, the versions with the black PVD-coating will set you back 665 euro's (VAT included). More information can be found on the site of Defakto