As summer is there it's now the time to put some colors on your wrist and we think that the Perlon strap is a good solution.
Stop wearing your heavy steel bracelet and choose something a bit more lightweight.
I must admit that when I first saw a perlon strap I was not sure what to think about. But, I'm a watch enthusiast and so I love different kind of straps and bracelets… So why not a Perlon?
The pattern of the perlon strap is really nice and makes it very attractive; It adds texture and character to the strap and it's ultra breathable.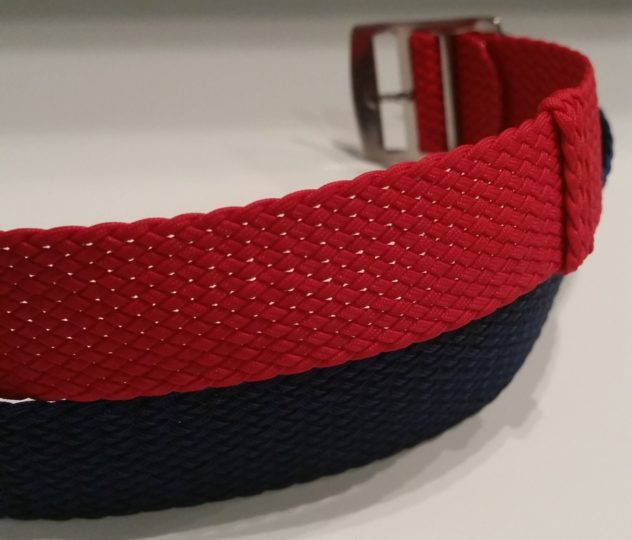 I personally choose the strap from WatchBandit to enhance my style during this hot season.
Perlon watch straps are 100% water proof, so they are ideal for wet conditions and water sport activities.
You can use a perlon replacement watchband to substitute to your usual strap or to make your watch more suitable for rugged active wear. WatchBandit has a large strap selection of at least 18 colors like classic black, blue, red or orange. And as they are very affordable (10€/strap) you can purchase multiple bands to have something to coordinate with everything in your wardrobe.
Perlon straps are made out of a polymer called Nylon 6 that is unlike any other fibre used to create watch straps. Most nylons are made by condensing materials to create a continuous material. Perlon is constructed by joining tiny rings of fibres together to create a weave. The result is a form of nylon that is exceptionally strong and that can resist ripping and wear and tear better than other forms of nylon. As a result, it is a great choice for wearing outdoors, during sports and any other time when there's danger of your watch becoming hooked or caught on something.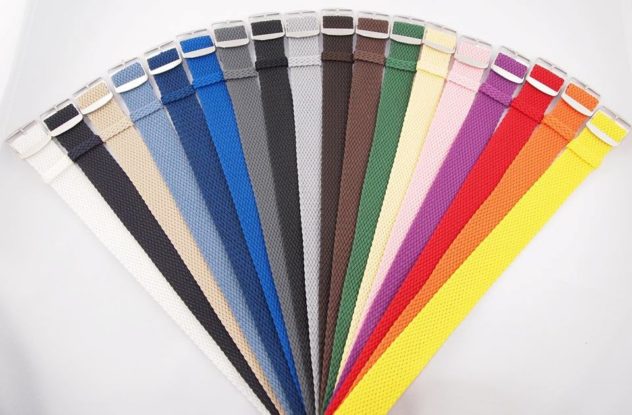 Their custom watch straps are plaited, which adds extra strength to the material. The WatchBandit collection combines the finest grade of 1mm thick Perlon with stainless steel hardware that is tarnish and corrosion resistant. They offer the majority of the Perlon straps in three different widths – 18, 20, 22 & 24mm – and all of them are fully adjustable for length.
When I received mine I was kind of astonished : "oh wait there's no holes in that strap"… Well, in fact that's why a perlon strap is a perfect fit. With this kind of band you are not restricted by the holes on it.. Just choose the size that's good for you. You just have to adjust the tang to where you want the fit at, then make the hole by yourself, and it's good. So, if, like many people, you have troubles with strap fitment because of the space between the holes of a normal strap, then a perlon could definitely work well for you as they are infinitely adjustable.
I personally like the texture that the weave gives, and when you take it in a flashy color you've got an eye-catching strap that will improve your style when on the beach.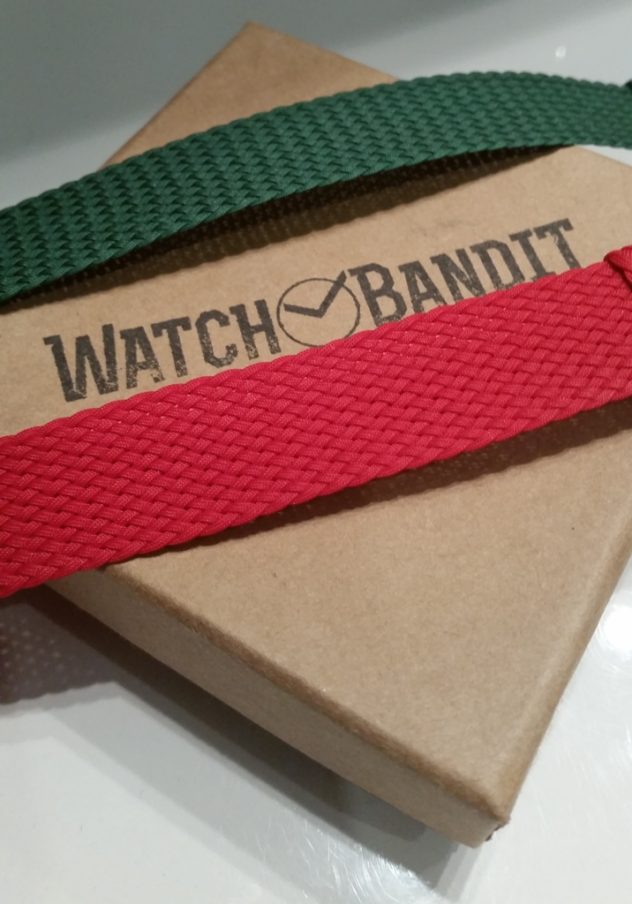 Perlon straps were very popular in the 60's and 70's, so of course they look great on vintage watches and also vintage divers watches. But, I think that they also work beautifully with all kind of watches, from chronographs to dress watches… I just don't advise them for very big watches.
Extremely soft and comfortable, with color and lightness as watchwords for the season, the Perlon strap is going to be your perfect companion during this summer. And yes, in this casual summer fashion game, you're going to be a winner with this kind of strap.