NTH watches? Never heard of? Yes, you have because it's by the makers of Lew & Huey. They wanted to do something different, and that is pay homage to some of the greatest watch designs out there. Clearly they couldn't use their Lew & Huey brand for that, so they started NTH. What does it stand for? There are a few explanations for that, but my favorite is the one that says that the letters stand for « Nod to History ». Why? Because that is exactly what the brand is all about.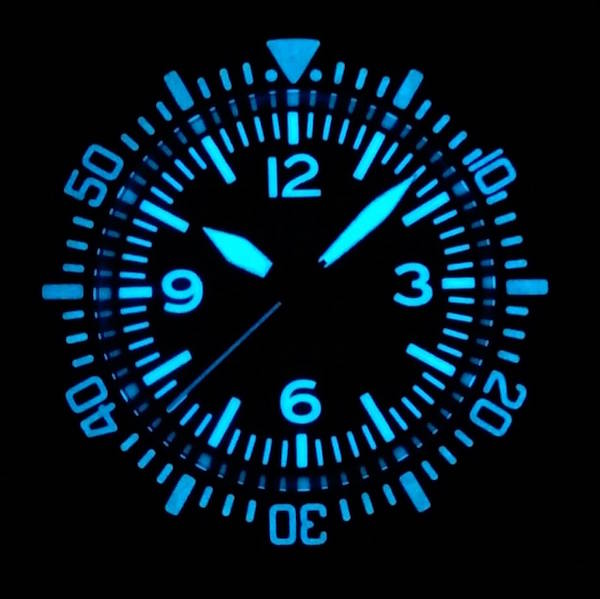 Making a homage to a famous watch design usually means get in line, because many have done it before you and many will do so after you. And how do you stand out of the crowd when your first watch pays tribute to the most copied watch design EVER….the Rolex Submariner. Well, NTH had a few idea's how to tackle that challenge.
First, they ensured that the quality was there. Nothing turns off watch fans faster than a homage that doesn't quite feel like it has the quality to it, and seems to want to survive on looks alone. NTH had a few requirements from the start of the project; 300 meters water resistant, no larger than 40 mm in diameter and not too thick. They accomplished them all, and with a thickness of 11.5 mm it's even thinner than the watch it pays tribute to.
NTH did not went for just a single watch, but created actually eight watches that each in their own way pay tribute to the timeless design of the Submariner, but at the same time offer subtle difference in design that you will never see in the Rolex. They all share the same bracelet and case, they are all fitted with automatic Miyota Caliber 9015, a double-domed sapphire crystal with anti-reflective coating and a 120-click uni-directional bezel, but the difference is in the way they look.
The watches share their names with a class of submarines; The Amphion (A UK class of submarines) is basically your classic Submariner-design yet now with oversized sword hands. Surprising how much difference hands can actually make, because the whole demeanor of the watch changes because of it. In the « Modern » version with white lume, it is your everyday watch, but for the « Vintage » version of the Amphion NTH changed the lume to an aged off-white and a black dial with a sandpaper texture. The difference is striking, and this watch is begging to be taken off the steel bracelet every once in a while and be worn on a nice, dark brown alligator.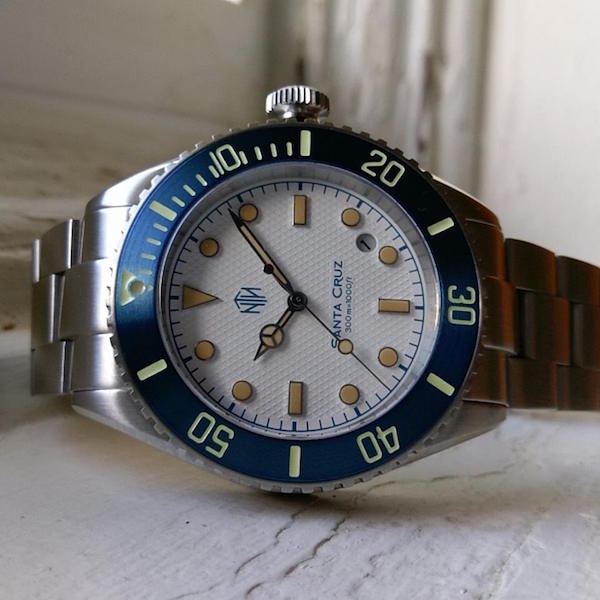 The Santa Cruz (An Argentinian class of submarine, yet built by Germany) is far more exotic as the Submariner will ever be. A white honey-comb dial with again aged off-white lume and a blue bezel, make this a true beach boy, reminiscent of an well aged movie actor that even in the autumn of his career is still considered to be cool!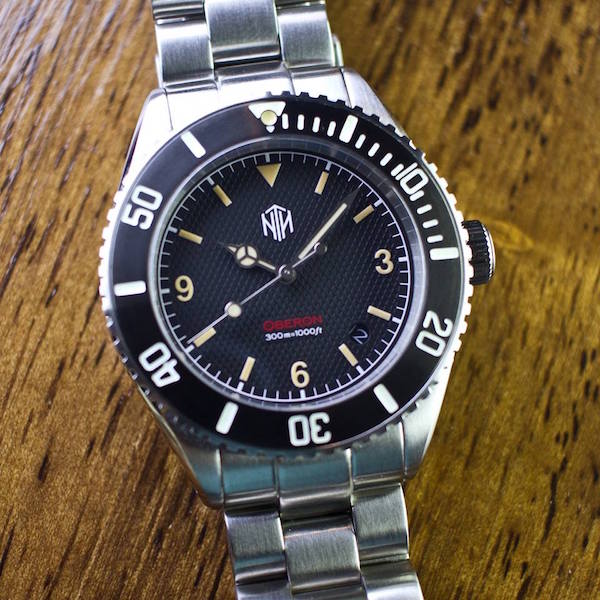 The Oberon (A class of submarines used by Australia, Brazil, Canada, Chile, and the UK) features a honey-comb dial with again vintage lume, but thanks to the Arabic numerals on the dial, once again the watch has a different feel to it.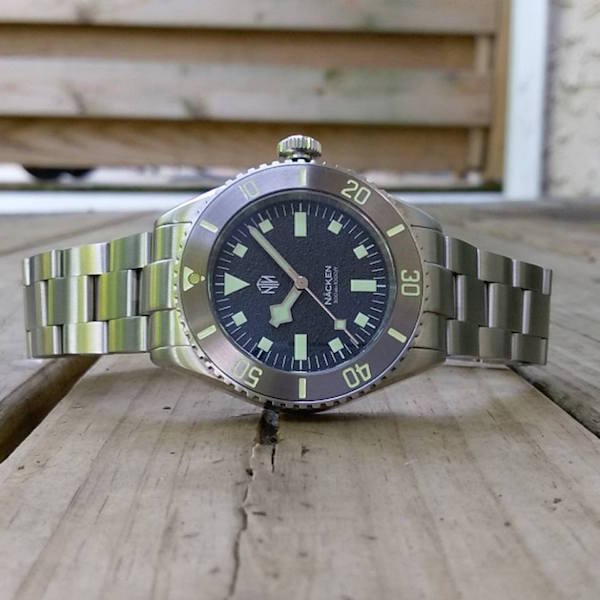 The Näcken (A submarine class used by Denmark and Sweden) is more a Tudor Submariner than a Rolex. It has the signature snowflake hands, and combines this with a sandpaper dial in either blue or black.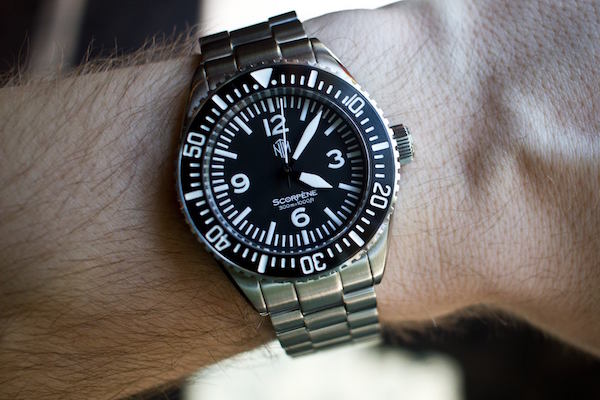 The Scorpène (A submarine class in France, but also Brazil, where it is spelled "Scorpéne", yet pronounced the same way) is the most modern looking of the bunch, with oversized sword hands, topped off with lume, and a dial that resembles that of a Sinn. Here there are hardly any vintage sentiments, just a very legible diver that you can take through the paces of life, up or under the water level.
Pre-sale prices are going between US$450,- and $475,-, with expected delivery late October of this year. More information can be found on the NTH website.