The combination between a classical watch and a smart function in a single timepiece, a hybrid Watch, is not new on the market: at the beginning of the year, the well-known watch brand Alpina released an affordable Swiss Made watch – the Seastrong Horological Smartwatch, a classical looking diver watch with a smart core, reviewed by Watchisthis?!Magazine here; last week we reviewed the ZETime which has a different approach – a let's say "classical" touchscreen smartwatch with hands for hours and minutes.
We found the NOWA Shaper thanks to their Indiegogo Campaign and we were impressed by the design, functionality and price. The Nowa Team, located in the romantic city of Paris, designed together with Eric Gizard a clean looking watch inspired by the Contemporary Decorative Arts and powered by Smartime, combining a warm look with powerful technical properties.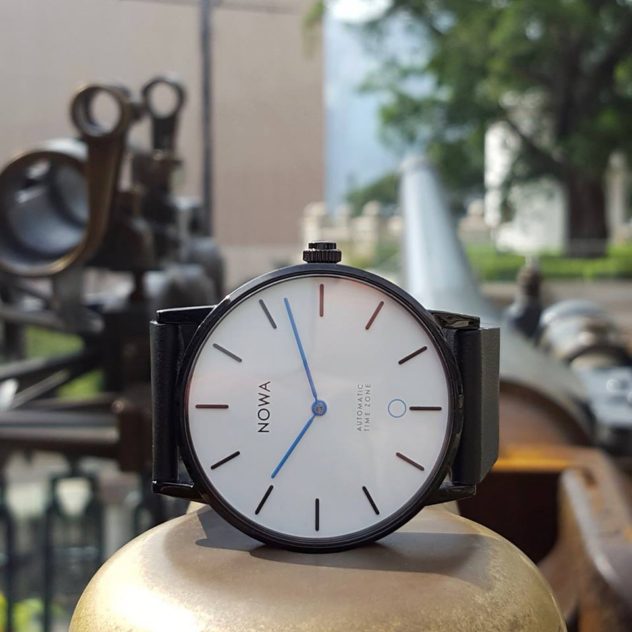 The NOWA Shaper Hybrid Smartwatch comes in a 40mm diameter and 9.75 mm thick 316L stainless steel case with silver finish and 3 ATM water resistance. At this size, the unisex watch is easy to wear for almost any wrist size due to his minimalist design. But this design is not just a machined case: the 20mm wideslender case lugs feature a sandblasted finish combined with polished surfaces, the case body has vertical brush finish and a high polished bezel. Together with the polished crown a beautiful contrast is created, increasing this way the visual value to a more expensive watch. The polished case-back has engraved a unique identifying serial number – to increase the security, the NOWA Team collaborated with Cypheme, a talented French startup that specializes in unfalsifiable authentication digital solutions, assuring the originality of the watch.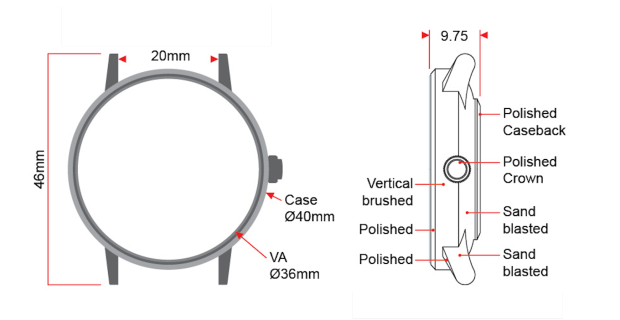 The watch's face is covered with flat mineral glass with sapphire coating for a reduced price, but a better durability.
The Shaper watch is powered by a movement manufactured using SWISS Ronda parts with hour and minutes hands. This movement is capable, without phone synchronization, of 1 week sleep quality monitoring and activity tracker (steps, distance and calories burned). This has an impact to the power consumption, offering up to 8 months battery life under normal use, without requiring charging. A standard CR2025 battery cell is used (easy and cheap to change by any qualified specialist). Other cool functions are the camera control for selfies, the call rejection/find my phone by a push of the crown, a light indicator at 12 o'clock for call notification and a frequent traveler needed function – the GMT function through automatic time zones with smartphone synchronization.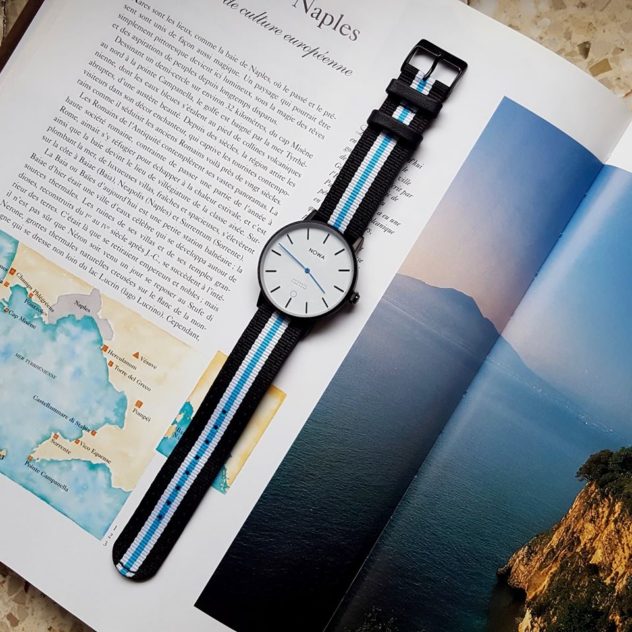 The watch has CE, FCC and RoHS certification; it is compatible with IOS8 / Android 4.3 and above versions use Bluetooth 4.0 to connect for Settings and Activity history, being able to connect with Apple Health and Google Fit, which is a big plus, especially for those unwilling to install another application (in this case, some of the functions will be unavailable).
The watch can be accessorized with a genuine Italian leather strap with Nubuck lining or with a striped nylon with calf leather lining strap with quick-release system, several colors being available also as a separate order.
The NOWA Shaper might not be an innovator, but it brings the most desired smart functions and, the most important, is trying to shape a new way we look at smartwatches: simple, yet beautiful, hiding all the gizmos under a great looking classical watch.
The watch can be ordered via the Indiegogo Website from prices starting, for the secret perk, from 139USD plus shipping. Please visit the NOWA Team Website for more information.