When most people think about affordable watches, they think of new watches with an affordable price tag. But ever since we started Watchisthis?! Magazine, we have also focused on watches that where initially out of the price range of the magazine when new, but used it is a whole different story and a good way to find them is at an auction.
In the latest issue of Watchisthis?! Magazine you could read for example about two prime examples. First Hublot, a brand that does not come cheap. But when you go for a used model, from when Hublot just started, you can get the famed look for pennies on the dollar.
The same can be said of vintage watches. In the last issue of Watchisthis?! Magazine, we highlighted Gerald Genta's very first design that ever made it to a wristwatch: the Universal Geneve Polerouter. A very interesting, and historically important wristwatch. But because Universal Geneve hasn't grown to obtain the current status of a Patek Philippe or Audemars Piguet, and is currently even dormant, the watch can easily fit into a more modest budget.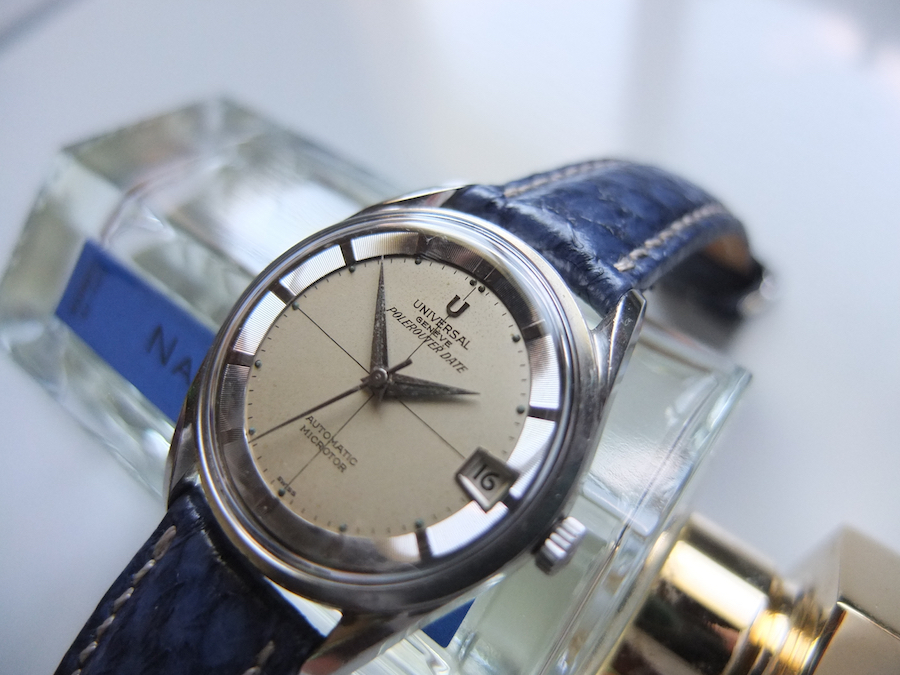 In both cases people can live big, by spending smart. The additional advantage is also that these watches are usually not even a poor investment. Of course it depends at what price you obtain them, but when this isn't outrageously high, you often break even, or make a modest profit when selling them after some years of enjoyment.
A prime place to purchase such watches for good prices is at auction. When people think of auction's, they think of multi-million dollar watches, because those make the news. The reality is that the majority of the watches sold at auction go for much more modest prices. At Watchisthis?! we are going to highlight one watch a week that is coming up on auction, and from which we expect that it will go for US$2.500,- or less, the price-ceiling that we set for our magazine.
So check in next week for the first episode, and in the mean time don't forget the auction tips we gave in the last issue of Watchisthis?! Magazine, which you can read for free here