It is not often that we discuss a watch here at Watchisthis?! based on renders. But when there is a rule, there is usually also an exception. This time this exception is named Gavox.
As some might know, Gavox is a micro brand based in Belgium. What makes this brand special is that they have a unique way of looking at watches. In the latest issue of Watchisthis?! Magazine, we reviewed the Avidiver. This watch is a cleverly executed combination of a diver and an aviation watch in one. The same can be said of the new watch, which remains nameless.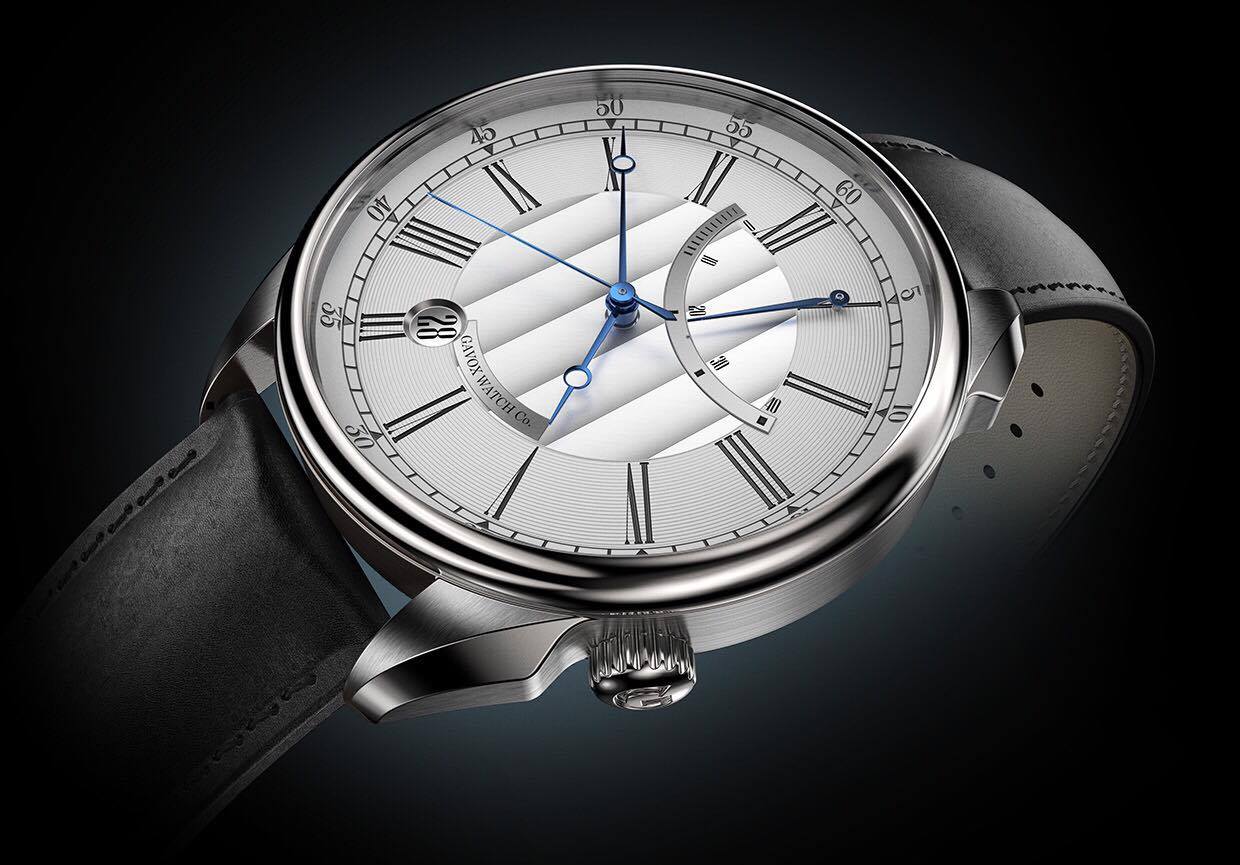 Not many details are known yet about this watch, but it will feature an automatic movement with a power reserve complication which will be displayed prominently on the dial. That dial is very refined, with thin Roman numerals, matched by equally thin blued hands. The different textures on the dial will probably result in a stunning play of light, and the outer railroad track seems to be at an angle, like the Brooklands race track.
The case has an elegance to it, but what first draws your attention are the shape of the lugs. You are drawn to them by a clever combination of polished and brushed surfaces. The crown is also not placed at the three o'clock position but instead resides at four o'clock. This also twists the movement slightly around making for an unusual, but very attractive imbalance on the dial. It really makes the watch pop and shows great promise for when the watch actually goes into production.
Also interesting is the way Gavox is going to finance the development of the new watch. No crowdfunding or pre-orders, but by offering the Avidiver and the Aurora, one of the most innovative quartz watches in quite some time, with a 20% discount. More information on this can be found on the brand's website.