Most people take off any timekeeper when performing Yoga, allowing them to float on the rhythm of their breathing and the motions of their body. But no yoga-session lasts all day long, and many of us have to return to rather hectic lives. To keep you centered all day long, Swatch has introduced the Exotic Charm-collection.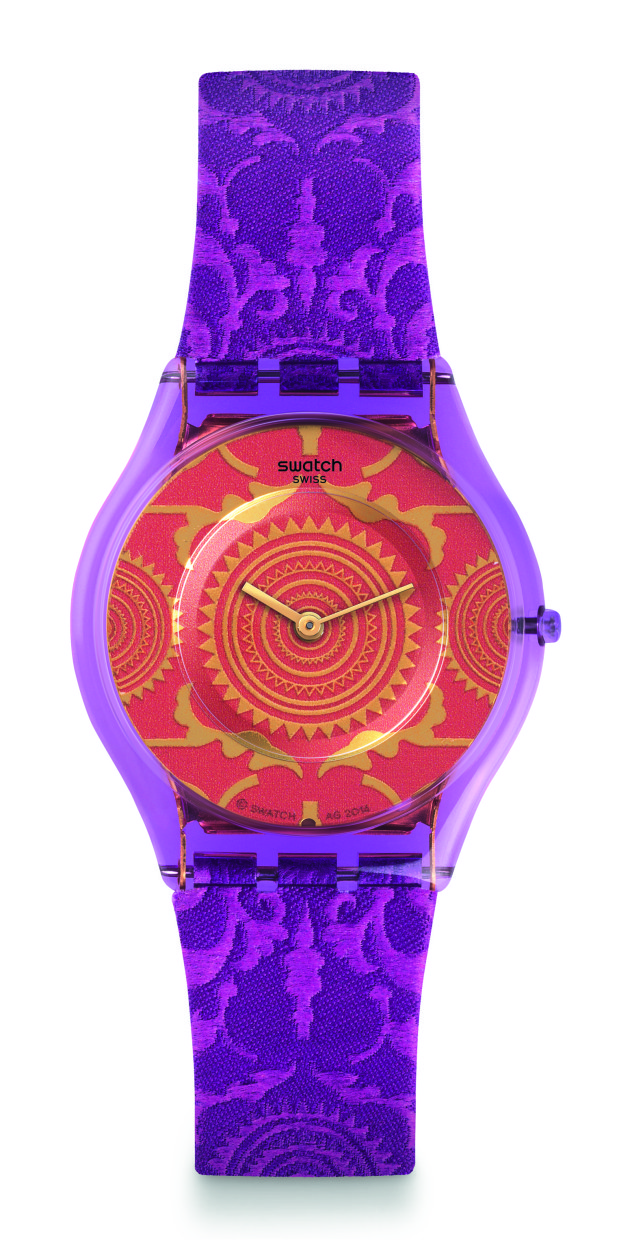 Ultra-feminine, they are bound to direct new energy to your chakra's. The Shantaram does this with vibrant colors, and a stunningly textured strap. The Breathe is almost the opposite, where white is the base color. Here the symbols of the Chakra's are displayed, starting at the buckle and with the Anahata-symbol on the dial, which refers to love, compassion and self-esteem.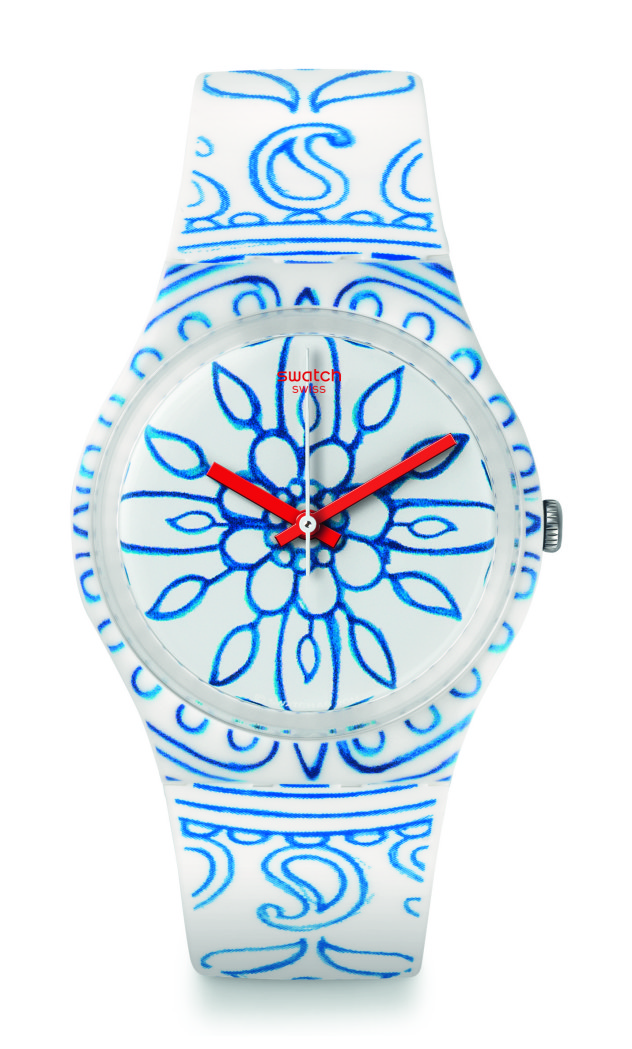 The Blue Poetry also has white as its base color, but with the blue drawings it makes for quite an eye-catcher. Especially since the hands and Swatch-logo are in bright red, making reading the time a breeze.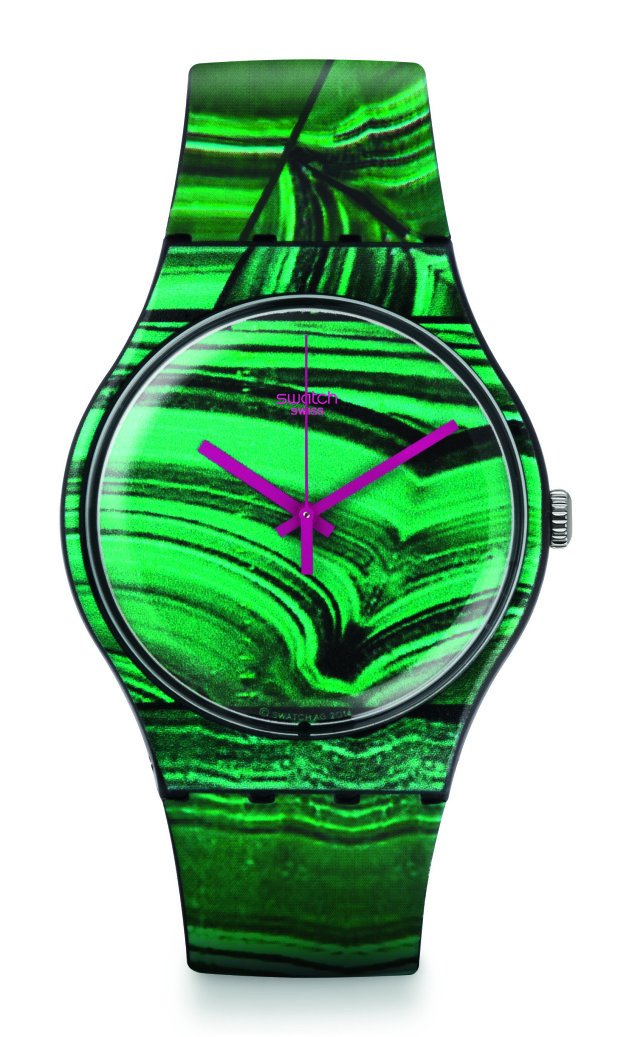 Marmora Verde does its name justice. Swatch printed the entire watch like it was crafted from malachite, the green semi-precious gemstone known for its beautiful bands. This watch will definitely be a conversation piece.
With the Uncinetto, Tricotime and Centrino, Swatch plays with an optical illusion. Also these watches have a printed image on their straps and dial, but this is done so well that it almost seems as if you can touch the fabric and the watch is really crochet together.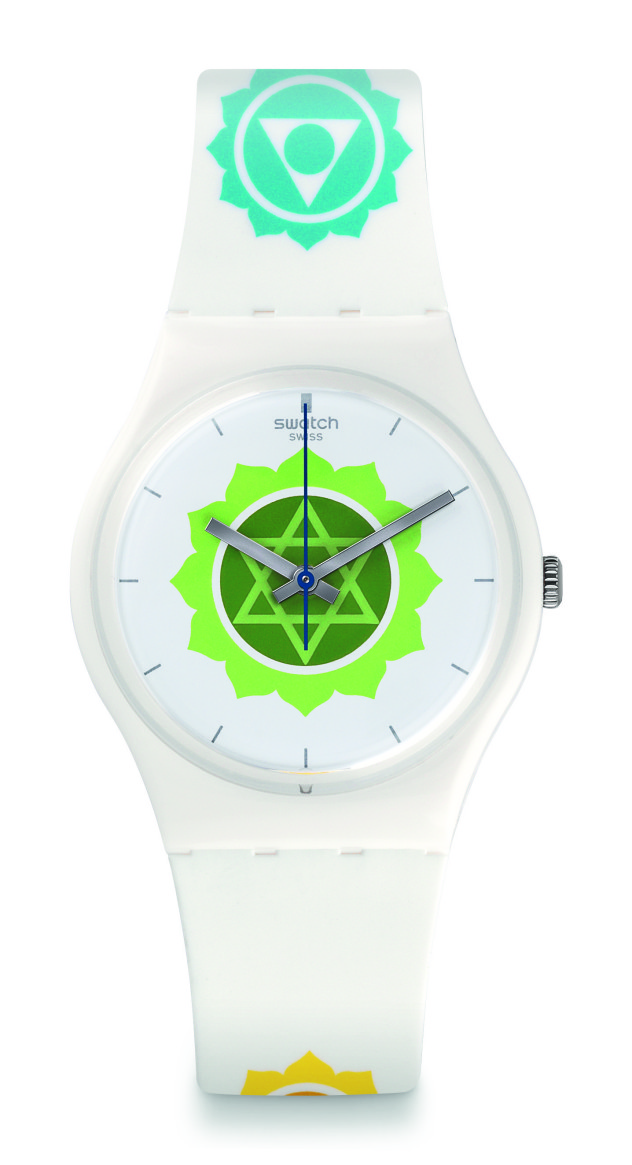 So whither you are a die-hard yogi, or just want to add a dash of color to your daily life, the Swatch Exotic Charm might just be what you have been looking for.