Glashütte is home to many impressive brands, and amongst them is Mühle-Glashütte. This brand is a bit different from the usual suspects in this German town, because the brand is neither extremely classical in it's design, nor does its designs go into Bauhaus direction. They offer more a contemporary understatement, and stuff their watches with small details that make the watches very interesting.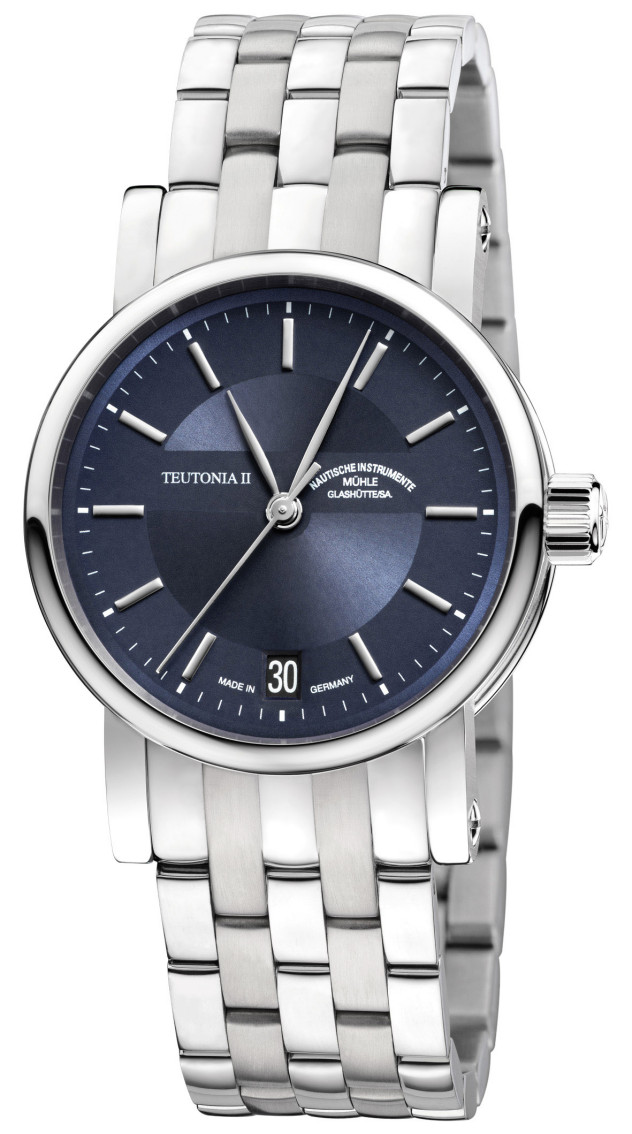 Their Teutonia II is also available with a deep, dark blue dial, and actually that makes the watch even more interesting. The Tutonia II medium is a 34mm mid-size uni-sex watch in the form of a classic time only. The date is positioned at 6 o'clock and the date-wheel has a black background. This makes it easier to read, yet it still blends in with the rest of the dial.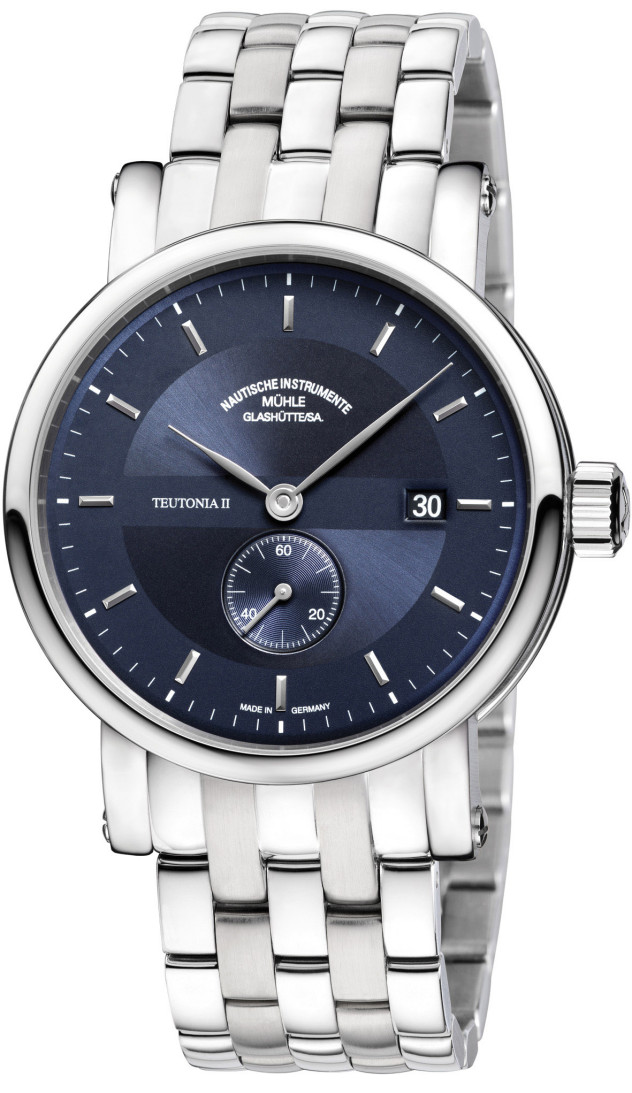 The Teutonia II Kleine Sekonde is more generously proportioned in a 41mm case. Its main feature is of course the elegant sub seconds, although the date complication gives the watch a modern touch. For both watches does Mühle-Glashütte offer contrasting brown leather straps, or a very nice bracelet. The automatic movements in the Teutonia II's are Selita-based, that are significantly upgraded by Mühle-Glashütte, with as most prominent feature the woodpecket neck regulator.

For more info; check out Mühle-Glashütte's website