There might be a way for Apple to increase the sales of their Apple Watch, and that is by introducing a tougher version of it. We recently already talked about the Rhino band, but LA-based brand MTM takes it even a step further with their Status. Does the name sound familiar? Probably because MTM also makes tactical military watches.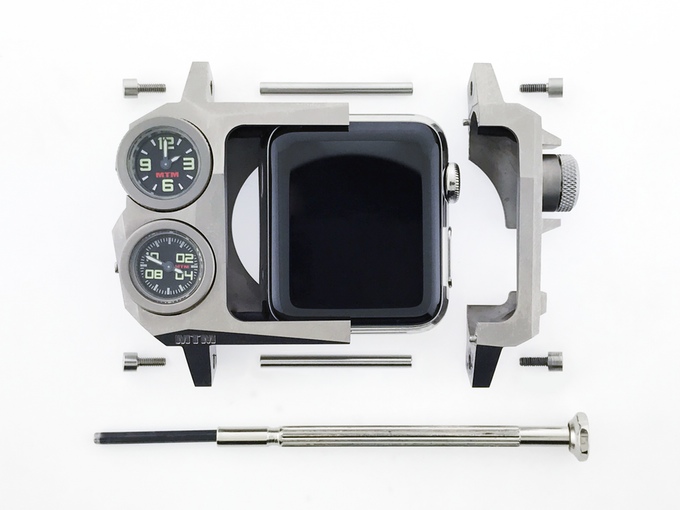 The approach they take is entirely different. They offer an aluminum or titanium cover to go over you Apple Watch 2. The construction gives your watch the look of a Terminator. Especially since the case of the MTM comes with two places in which you can add a compass, analog clock or digital clock/date. This can be especially handy when you are using your Apple watch for other things. The downside is that it makes the watch also significantly wider. Weight is not so much a problem because MTM opted for two lightweight metals to craft the case from.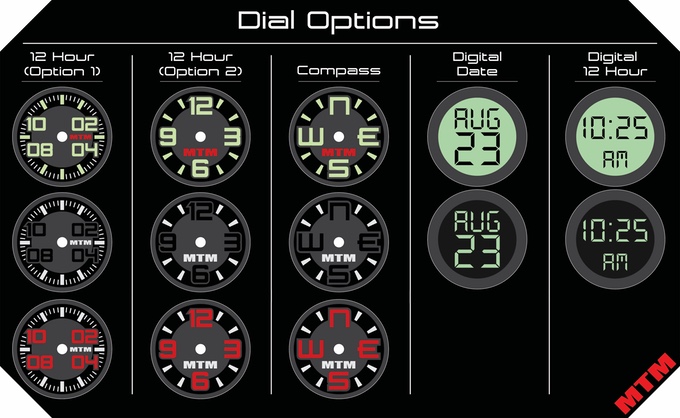 Another advantage of this case is that now your Apple Watch 2 will take any 24mm strap. Optional does MTM also offer a titanium bracelet to go with the watch. This will set you back an additional US$150,-, but given the material the bracelet is made of, that is a fair amount. The price of the case itself might be more of an issue. US$129,- for the aluminum version, either in its natural color or with a black coating, seems especially in combination with the price of the watch it is protecting, fair. The titanium version, however, will set you back a US$449 for the plain titanium version and US$499,- for the black coated one. These will come with two digital clock/date as well as the compass and the analog clock, so you can swap to whatever combination you want, but it is still quite a price for the case.

The case will also only fit the 38mm version of the Apple Watch 2. Given the fact that it is made for people who want a more rugged look, it is likely that these people opted for the larger, 42mm, Apple watch 2 to begin with. Also, it seems that glass itself is not protected, as was the case with the Rhino band. Since also all ports on the Apple watch are available functionality great, but water resistance is not increased either. The significant change of the look of the Apple watch might still be a big draw for people who want something different. The well-made case of the MTM will have people talking, but when going into the bush, you might want to leave your Apple watch at home and strap on one of the other MTM watches.
You can find more information on the MTM Status on Kickstarter