Movado has a heritage that goes far beyond the famed Museum Watch. One of the watches on which this heritage is build is the Calendoplan. As the name already indicates, the date-function was the big appeal of the watch. This is also because the watch was on the market in the 1950's, a date-function wasn't as standard as it is today.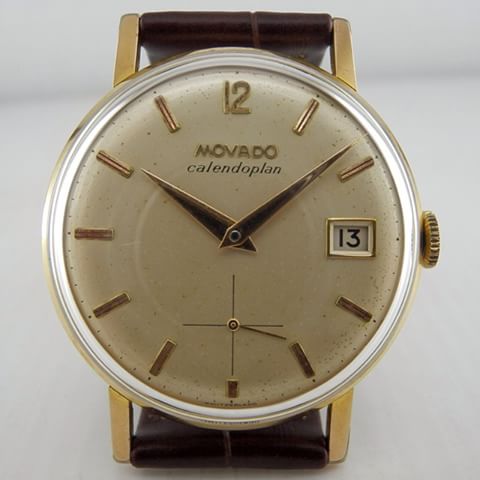 The modern Calendoplan comes in two versions: A time-only and a chronograph. The time-only is fitted in a 40mm case, with vintage inspired lugs. Unlike its predecessor, is the modern Calendoplan fitted with a central seconds hand. The triangle shaped hour markers give the watch character, and Movado matches the date-wheel to the dial color. Especially on a watch named « Calendoplan » a vital detail, yet still one that is forgotten by so many brands.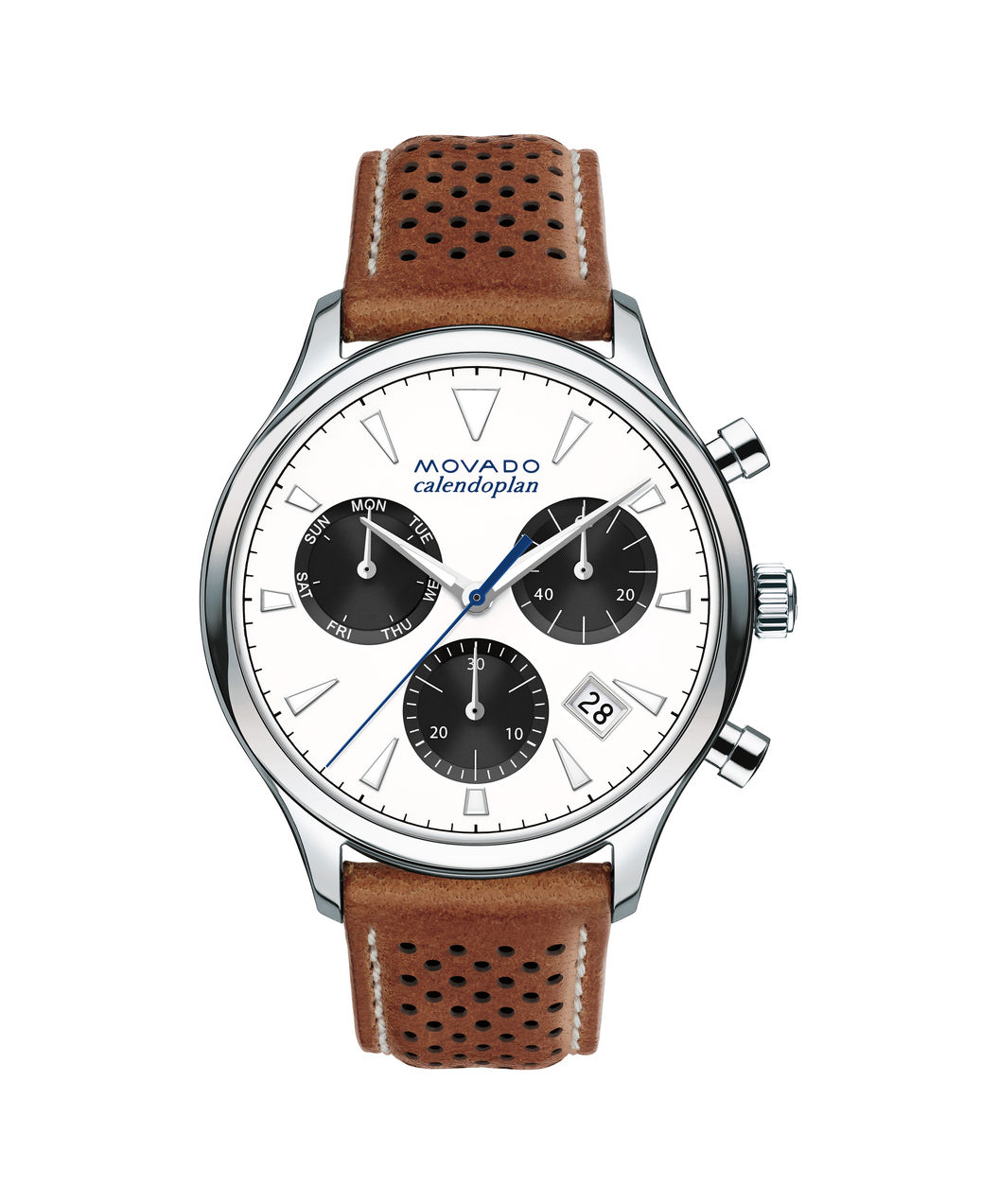 The chronograph is fitted in a 3mm wider case. It features three sub dials, one for the seconds, a 30-minute counter for the chronograph, and one with the days on it. So in fact the chronograph also has a day-date function, which is preferred by some. The sub dials always have a contracting color, which makes the watch look a bit more sportier.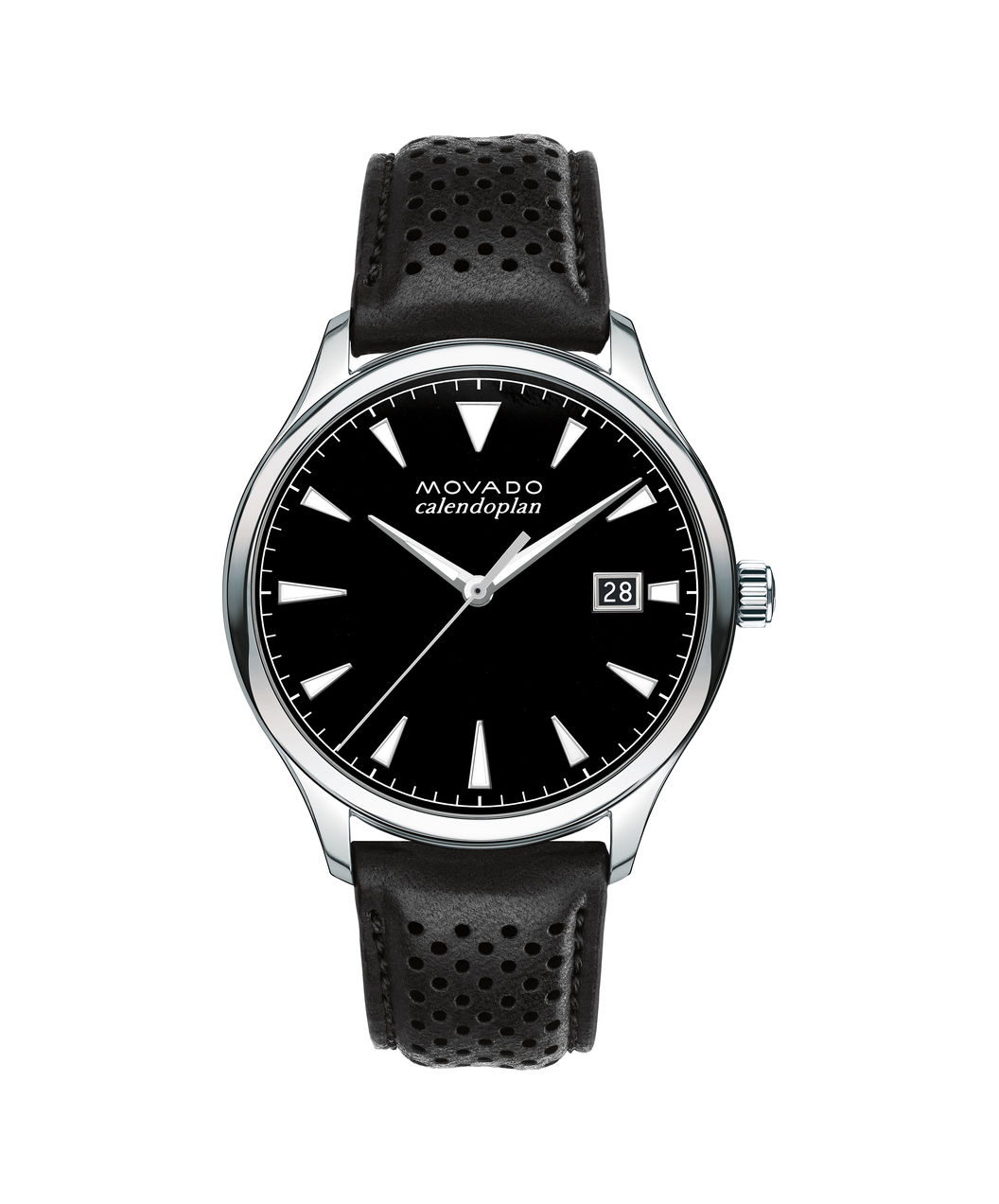 Both watches are fitted with quartz movements, and ss much as I love the look of these watches, I would have rather seen Movado go full vintage and fitted them with mechanical movements. First of all because the classic design begs for it, but secondly also because the group of people that will buy a classical styled quartz watch isn't growing. Actually, this demographic is most likely shrinking, with many people favor a smart watch over a traditional quartz watch. Movado is actually on the forefront of this as well, with different types of smart watches in its collection.
Priced at US$595,- for the time-only and US$795,- for the chronograph (gold-plated cases adds US$55,- for either model) they are not the cheapest watches on the block. That is not necessary a problem, but the price does puts it into a category where consumers have a lot of options, quartz, mechanical and smart watches, making it more difficult for the Calendoplan to end up on top.
Click to learn more about the Movado Calendoplan
Save