Watches are often dedicated to specific events, persons, or car races, yet hardly ever to a font. But Helvetica is not just any font. It is probably the most used, most recognized font around, and just like Mondaine, it is Swiss. But how do you design a watch that is an ode to a font?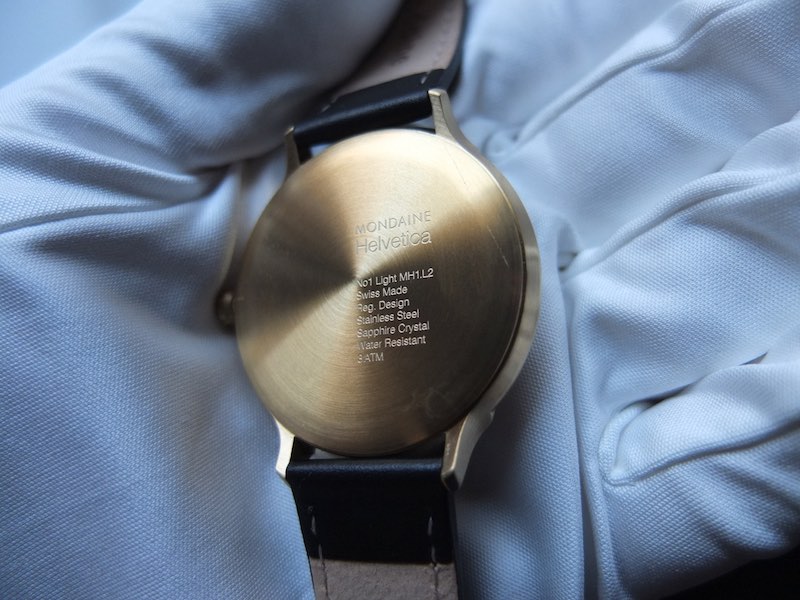 Mondaine did this by following the same rules as the typography of the font: clean cut legibility. This is actually where Mondaine feels at home anyway because the famed Swiss railroad watch follows the same design concept. The Helvetica collection comes in four flavors: Bold, Regular, Light, and Smartwatch. The version that we have here is the light, meaning that it shows less and lighter numerals. This makes the watch very clean cut, and although the diameter is only 38mm, it wears larger because of it.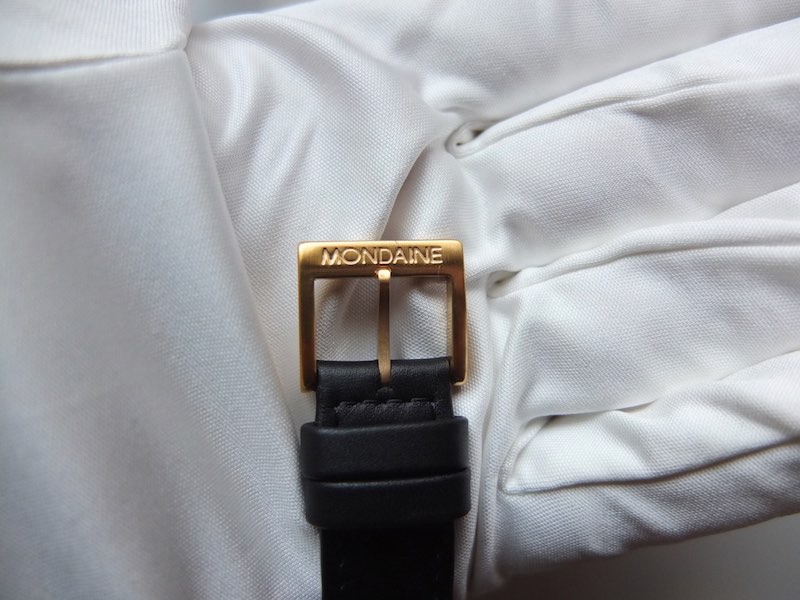 Of course there is more text on the dial than normally is the case with a Mondaine, but that is to show off the font. By placing it all on the right side of the center, it creates order and a pleasant dynamic. Even the date is off center and this way much better integrated within the design. Thin stick hands indicate the time and are a natural choice. Personally, I would have preferred if Mondaine went without a seconds hand. It's ticking, powered by a Ronda quartz movement seems almost out of place on the serene dial.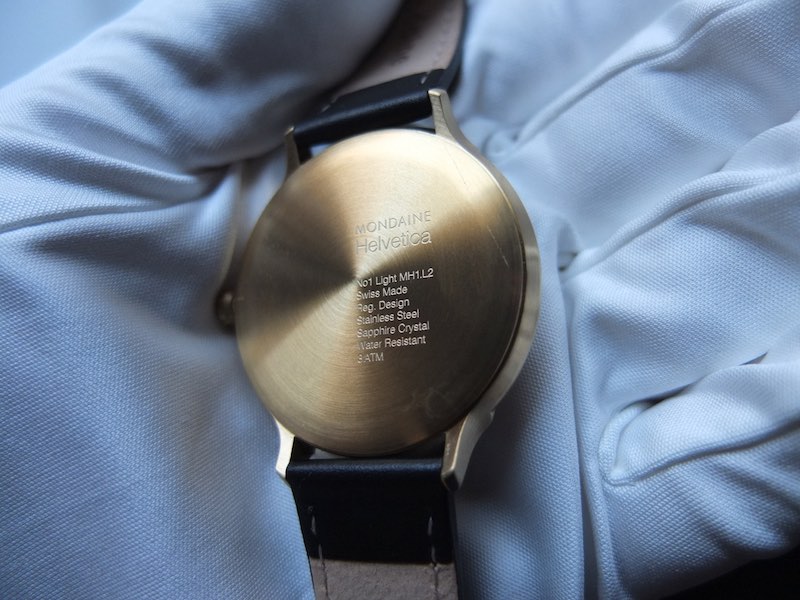 The lugs of the case are styled in the shape of the 1 when written in Helvetica. A nice touch, just as the neatly engraved case back and the stylized crown. That is actually what stands out on the watch as a whole, a lot of care went into little details. It sets the watch apart, yet at the same time also confirms what you expect from a Swiss-made watch. Although also available with a stainless steel case, the ip gold plating gives the watch a bit more of contrast. It surprisingly does not make it look more formal, but that is mainly thanks to the light version, which keeps things indeed light.
Concluding, it is quite refreshing that a watch brand is inspired by something other than famous celebrities or car races. Mondaine really put care and effort into transferring the essence of the font into a watch, and in the process created a fine daily companion for those who enjoy a well-styled watch.
More information on the Mondaine Helvetica collection can be found here
Save
Save