MK II has come a long way. When I just started in the watch business, they where offering parts and customization options, yet now they are a brand of their own. This especially becomes clear when we take a closer look on the latest addition to their ready-to-war collection: the Hawkinge.
The Hawkinge is inspired on the MK11 wrist watch that the UK government issued to British military, Commonwealth and BOAC pilots, starting in 1948, and all the way up to the 1980's. The MK 11 is in many ways the ultimate pilot's watch, it's legible design is legendary, and many watch brands have used it as an inspiration to watches of their own. So why would go for the MK II version of this watch?
10 years ago MK II already did make their own version of the Type 11 with the QUAD10, which was by the way also the very first watch bearing their own brand name. A great watch, but it is safe to say that MK II put those 10 years of extra experience to work, and made the Hawkinge even greater.
When you can have only one watch in life, this might actually be it. The design is such a classic, and it goes well with casual clothing, but you can also easily take it into the board room. MK II respects this versatility also by putting it into a 37.8mm case, which makes it a watch that can easily be read, yet still wears comfortable and discreet. The height of 12.75mm also does not make it a cuff buffer.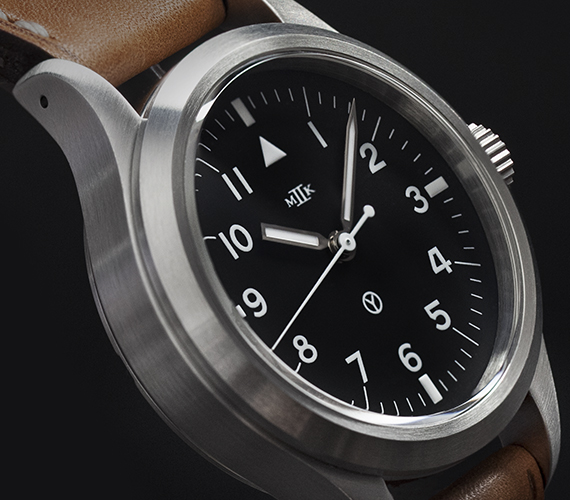 But perfection is more than just dimensions, it is also finish. Here MK II is really showing off their expertise. The Japanese-made case, and especially the screwed case-back, are crafted with such precision that the only downside is that you are really going to hate that very first scratch. No worries about that regarding the crystal, because MK II fitted the Hawkinge with a double domed sapphire crystal with AR coating only on the inside. Why not also on the outside? Because that coating will wear off eventually and create colorful craters that will ruin the visual experience of your watch.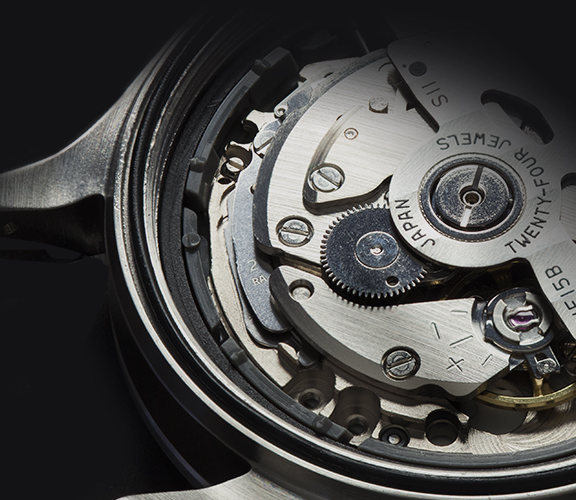 While a date-window is optional, the watch is always fitted with caliber SII NE15,  but you may also call it Seiko 6R15. It comes with a hacking function and the ability to manually wind the movement. The rotor features Cotes de Geneva, although you are probably never going to see it, and your watchmaker only on a rare occasion. Seiko's caliber 6R15 is famous for its very high build quality, reliability and precision. Also maintenance is in general less expensive as with its Swiss counterparts. The icing on the cake is that this enables MK II also to sell the Hawkinge as « Made in Japan », since the vast majority of the parts, as well as the assembly takes place in this country.
Delivery of the Hawkinge starts June 25, 2016, and the price for this historic inspired delight is a mere US$595,- For more information, check out the MK II website