Some brands, even when they are a micro brand, just get it, and Meshable just proved with the 003 that they are among them. Kickstarter has been flooded lately with watches that are being sold under the term of being « minimalist » while in fact, they seemed to be ordered straight from Alibaba in bulk. The cool thing about Meshable is that they don't even use the word « minimalist » or anything related, while they can make a very viable claim to it.
For the 003 they put exactly the focus where it needed to be: the case. The way the bezel curves to the sapphire crystal, the shape of the lugs, and even the case back are all testimony to the fact that this was a labor of love. The details in the watch are very refined, yet never overdone. The 003 is a sum of subtleties.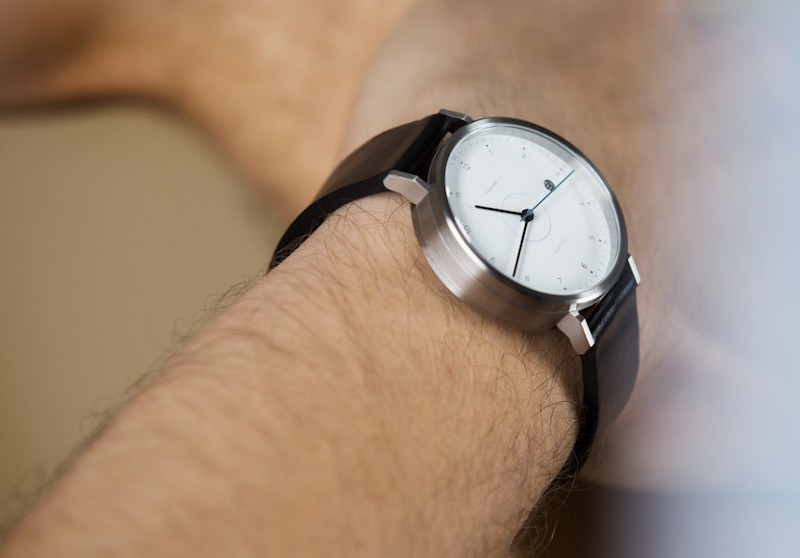 Subtle is also the size of the case, which is 38mm. A great size for both men and women. Today it is quite popular, even for smaller watches, to have quite generous lug widths. Meshable simply fits its watch with an 18mm strap, which is perfect regarding the size of the case. That case comes in either a brushed finish or with a black PVD coating. Both are nice, but the brushed steel case shows off the subtle details of the case a bit better.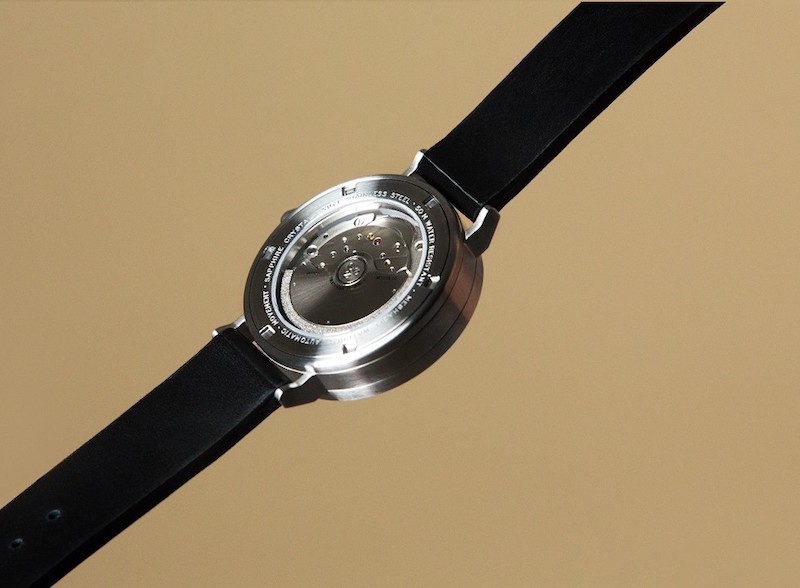 The dial is extremely legible, yet contains a few fun details. The second's hand has a different color, as does the circle in the center. Here the top part is blue, and the lower part purple, presenting the sun's high and low positions. Add a few dot's and dashes with the Arabic numerals, and that is all there is to the dial. This doesn't sound like much, but it is all very balanced. Even the font of the numerals is very subtle. You would think that so many subtleties would result in a boring watch, but Meshable actually achieved synergy.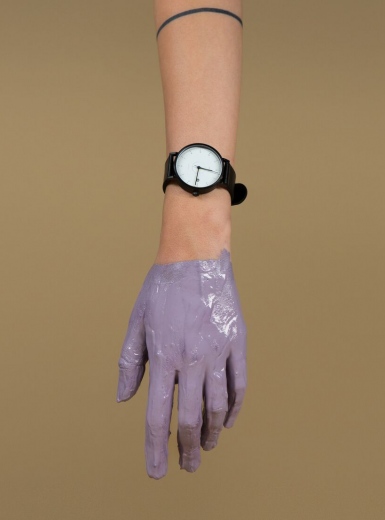 As a movement, they picked Miyota's 9015, which they integrate very nicely into the watch with a screwed case back with sapphire crystal. Currently, you can still pick up the 003 for 239 euros. Given the specifications that are a very competitive price. Especially since so much work and effort have been given to create a truly unique case.
You can find more information on the Meshable 003 on Kickstarter