Kickstarter has become quite the nursery for new watches, yet some of them should not be on there. Most of the watches that fall in that category simply lack any form of quality and originality, but a few should not be on Kickstarter because they are simply too good for crowd funding. One that falls into this last category is Done watches!
Created in Neuchatel, Switzerland, Done is simply breathtaking! Yes, there is no other way to describe the brand. From the lushly curved case, to the stunning two tone-dial, and not to mention that movement…..The Done Mechanica is created by micro-technology engineer Thierry Clottu, a 10-year veteran of the Swiss watch industry, and that experience for sure shows in his work.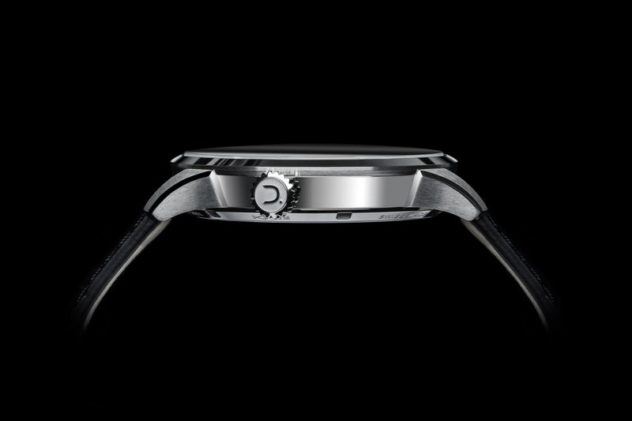 The Done Mechanica is a watch to have a love affair with. It is powered by Unitas/ETA-caliber 6497-1, the same movement that powered some of the 1990's and early 2000's Panerai's. A robust and reliable hand wound movement, that Done (which stands by the way for « DOne in NEuchatel ») fitted in a 43.8 mm case. This is quite a substantial size, but we are talking here about quite a substantial movement with a diameter of 36.6 mm. We have seen this movement squeezed into a 42 mm case, but that would leave insufficient room to craft a case as stunning as on the Mechanica.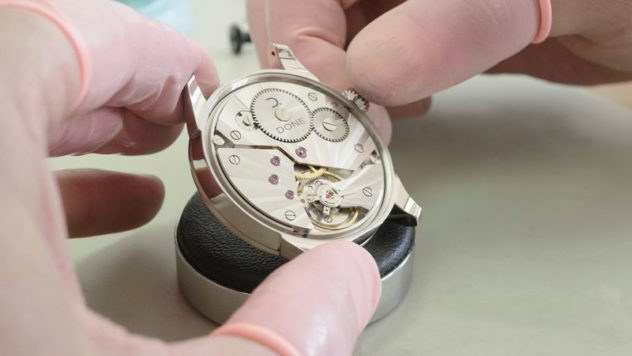 But the case is not the only thing that is stunning about the Done Mechanica. The dial features different levels, and by shifting the movement slightly it also looks even more unique. Great is that this also brings the crown of the watch just next to the lug, which is a far more comfortable position when wearing the watch. The dial comes in a variety of color combinations, but we are especially fan of the one that shows a high contrast between the black and the silver. Next to these fully monochrome designs, Done also offers the Mechanica with a PVD gold coating, for those who want a more upscale look.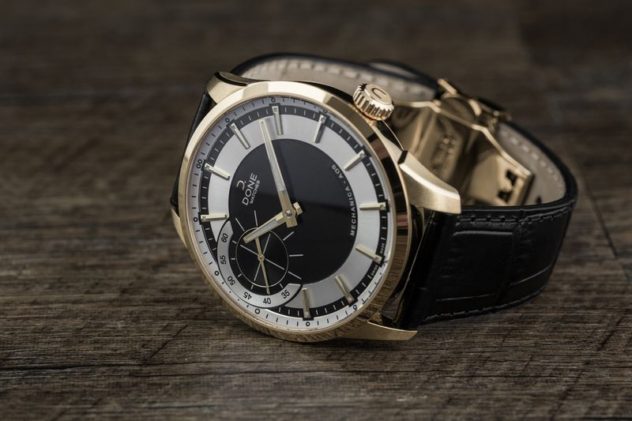 Where most brands are happy to install a bare Unitas movement, Done takes it a step further. Or actually two. Not only is the rachet wheel engraved with their logo, they also have the most beautiful Geneva stripping on the large bridges of the movement, that seems to originate from the balance wheel. An absolute stunning finishing touch.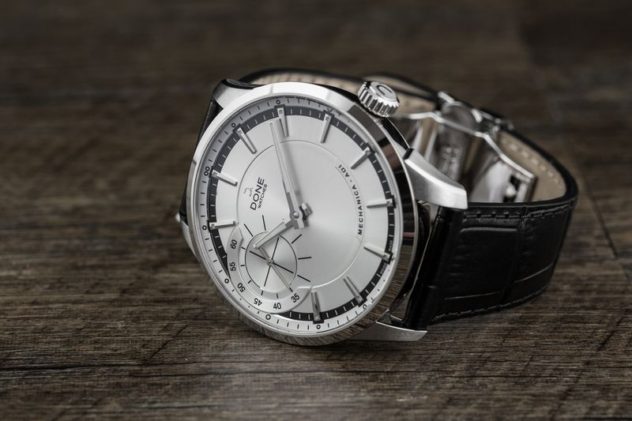 With all this quality and originality its surprising that the brand has not found an investor, and went to crowd funding. But maybe they didn't want to have an investor, knew that their product would rock anyway and prefer to deal with their customers directly. What ever the reason, its good for us, because now the Done watches are available for a very competitive price. At time of writing there are still some Early Bird specials open of 529CHF, so head out to Kickstarter and be Done with it!