It has been a modest holy grail in the world of quartz watches: a watch that is powered by your body heat. Bulova tried it with the Thermatron, later on, Seiko did it, but it was never successful. Now Matrix tries it once more with their Powerwatch.
Unlike the Bulova or the Seiko, is the Matrix not a regular quartz watch, but a smart watch. The biggest issue today with smart watches, almost all smart watches, is the lack of sufficient battery power. Most require charging every two days, some even daily. When the watch is actually charged by simply wearing it, you could technically go on indefinitely, as long as you continued to wear the watch on a regular basis, and of course, continue to create body heat.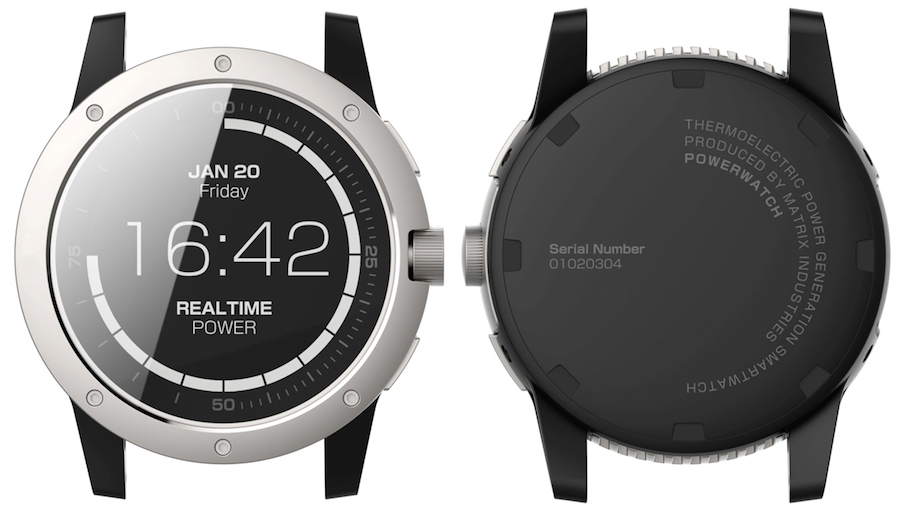 Matrix might have indeed found the silver bullet to push the smartwatch industry into the next gear, starting with themselves, to begin with. But the watch is much more than just this technical advancement. In fact, it is a fierce competitor for the smartwatches in the current market. Matrix developed their own operating system; this allows them to not only connect with both Android and Apple telephones but also to Apple Healthkit and Google Fit. That is, of course, next to the usual array of different dial options, sleep tracker, activity tracker and much more.
Regarding design, the Matrix also doesn't take the back seat. Made from aluminum, it looks as good as it is light. The six screws give the bezel a distinct look, as does the slightly recessed crown. The black-coated lugs give the watch a certain elegance, while a military grade nylon strap ensures that it stays safely strapped around your wrist.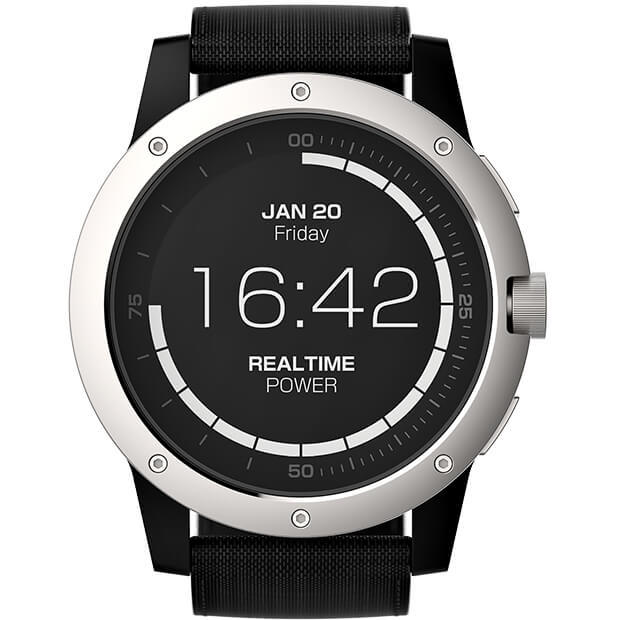 Such a well-balanced watch with such innovative technology must be costly? Well, I thought so too, but even on this point, Matrix seems to be undercutting the competition. Right now you can still get the Matrix Powerwatch on Indiegogo for $99,-. That is a steal, but even the suggested retail price of $169,99 will not price it out of the market. Welcome to the future of smart watches!
More information on the Matrix Powerwatch can be found in Indiegogo