Want a watch that matches your wooden shoes? The Dutch-based watch brand Lumbr might just have what you are looking for! Troy is the name of their latest creation, which already reached double the funding threshold at Kickstarter.  It's a wooden watch with a nautical touch.
Wooden watches are not the rarity that they once were. In fact, there are so many that at Watchisthis?! we even decided not to feature some to prevent repetitive articles (which really kills my inspiration). Brands like Vejrhoj come with a very polished and refined wooden watch, and Lumbr represents the opposite with the Troy.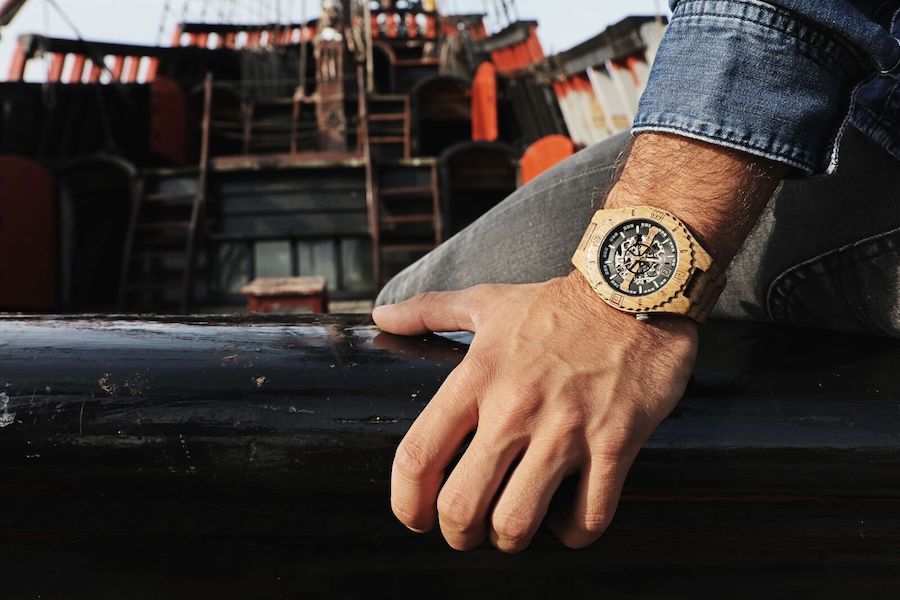 With a diameter of 46mm it is as subtle as a Man-o-war, but fortunately equally beautiful. The beauty of the Troy lies not in refined design, but in a robust design. Crafted from solid oak or walnut the case and bracelet is kept a bit rough on purpose. I even suspect the people from Lumbr to have the watches soaked in salt water to really get that nautical nature down into the pores of this watch, but it seems that they are not doing that.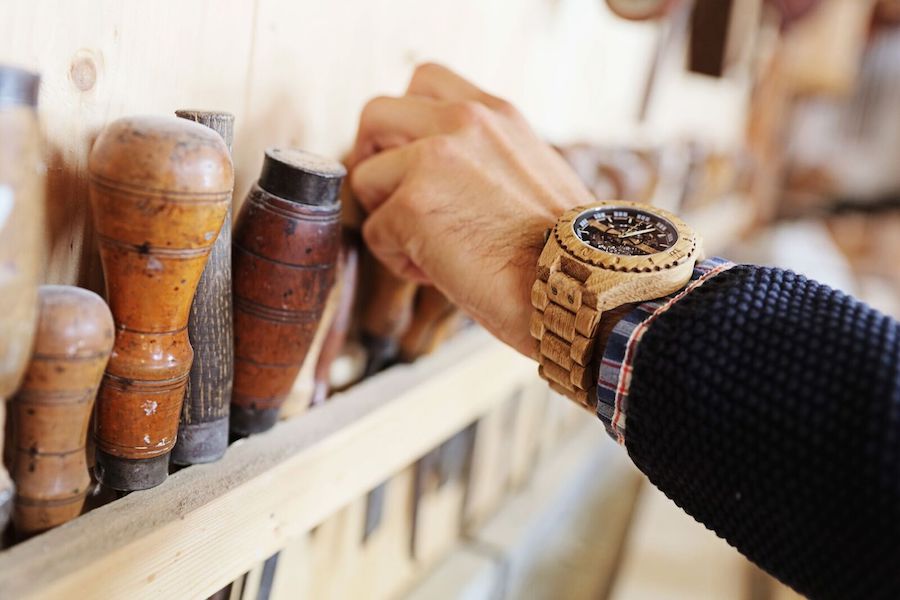 That robust look works for the watch. You can easily imagine it on the wrist of Horatio Hornblower….if there would have been wrist watches in that time of course. The watch is full of details, and one of the nicest can be found on the back. Here there is a sapphire crystal to admire the back of the movement, but over it is the spokes of the case back. They seemed to be chiseled out, and burned around the edges, giving a very nice effect.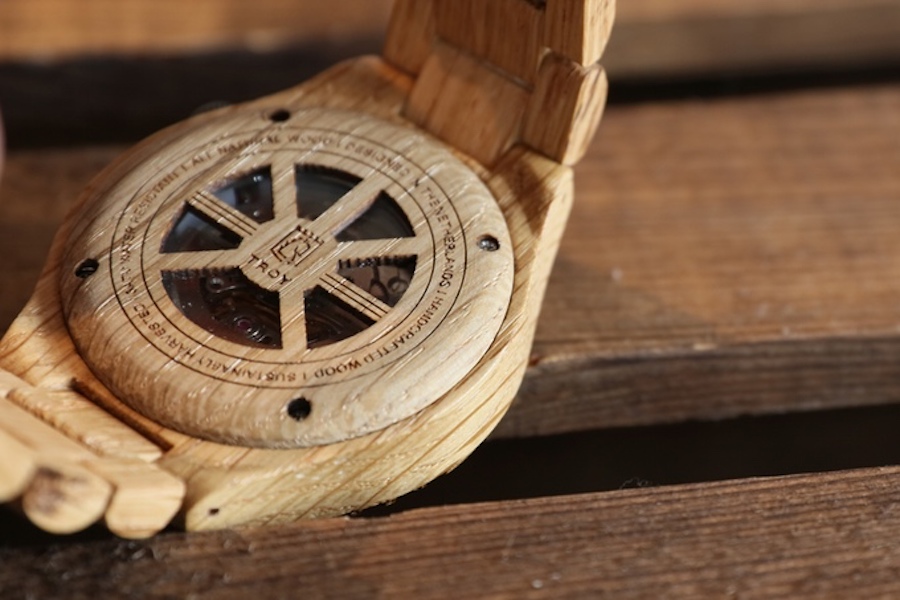 Regarding the movement, Lumbr went for a Miyota automatic movement. A solid choice, especially since they opted for the skeletonized version, which makes it that you can see the inner workings of the watch through the dial, or mainly lack of a dial. The hands seem to be mounted on a wooden crossbeam, with the hour hand placed on a gear that looks like the symbol on the back of the watch. Another detail that set the watch apart from the competition.
A Lumbr Troy will set you back 199 euro's, which is given the unique design and material of the watch, not too much. Now only finding a boat to match…..
Mor information on the Lumbr Troy can be found on Kickstarter