Limited editions are usually desirable, especially when they are made in real low numbers. For that you don't have to buy a Patek Philippe, also more affordable brands are doing it. Like the Combat Predator that Lum-tec made for their Russian dealer, YSHIO.RU.
The Combat Predator is the basic 43mm model, with the distinct bezel. Although the Combat collection is inspired by the military, the Predator has nothing to do with the combat drone that bears the same name or any other military machine. It is a reference to the imaginary alien species from the movie that bears the same name. You can find an image of them engraved on the case back.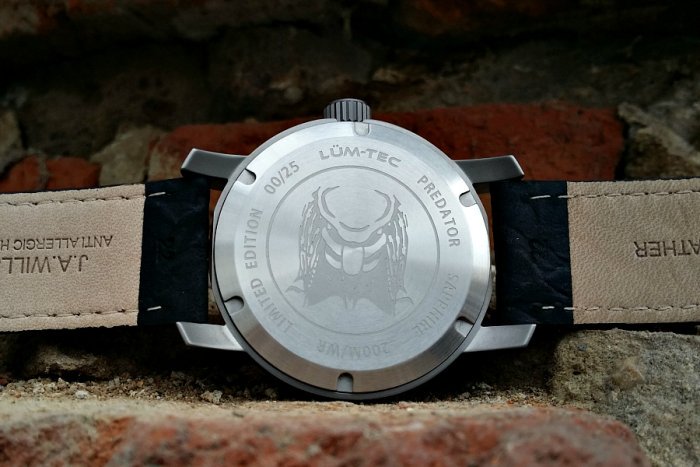 That case back might be cool, but it is the dial that is the real eye catcher. Not only are the numerals replaced by those from an alien numeric system, but the dial also features intricate geometric shapes referring to the movie. As cool as they may look during the day time, things get really wild when it is getting dark! Lum-Tec is of course known for their MDV-technology (more about that in the past Spring issue of Watchisthis?! Magazine ) that makes the numerals shine very bright. They achieved the same thing for the geometric shapes and the result is absolutely breathtaking!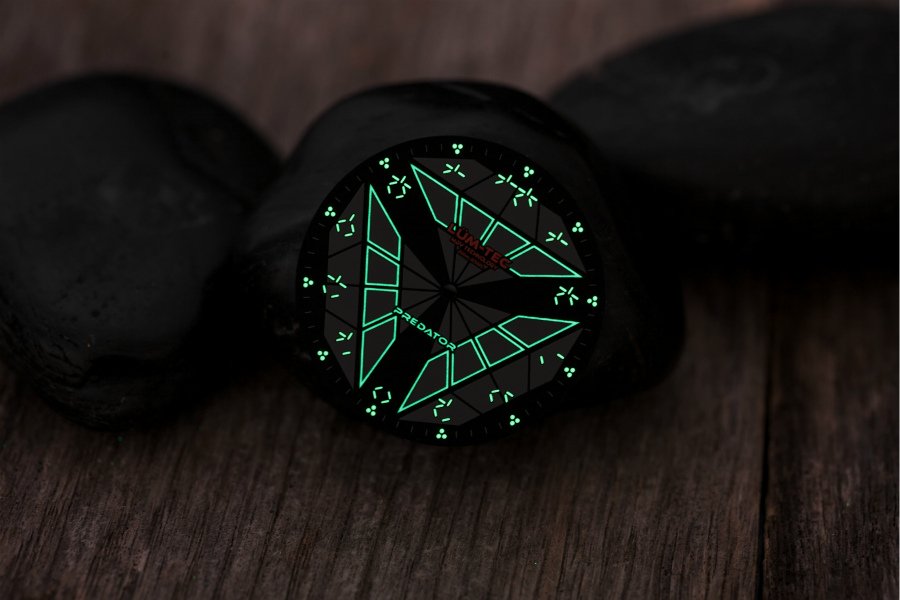 The Combat Predator is very limited, with 25 numbered watches available and 4 without. That is indeed what you call a limited edition. They offer both the Classic as well as the GMT version of the Combat in Predator disguise. Both run on a variety of Ronda's 515 quartz caliber, have a sapphire crystal with anti-reflective coating and are water-resistant up to 200 meters.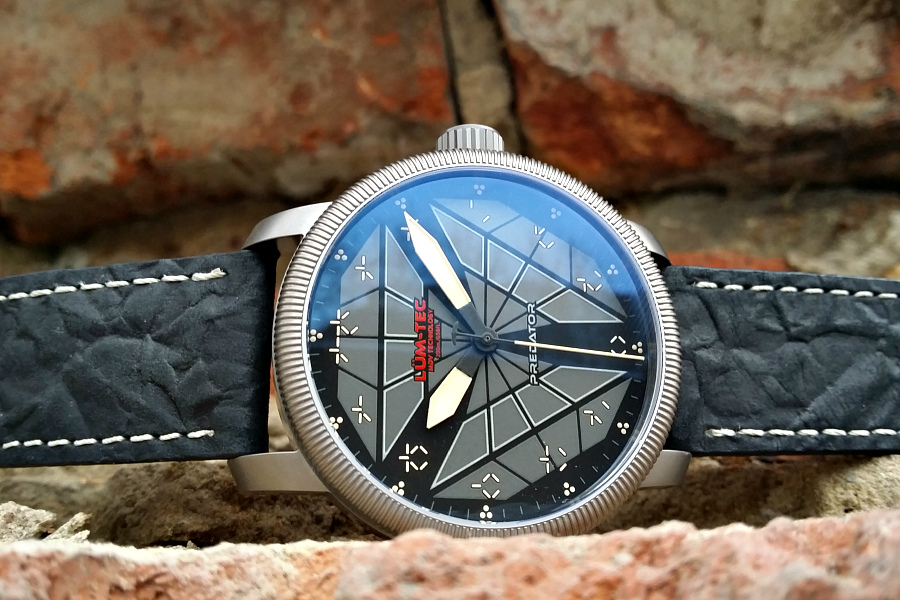 The Classic version of the watch will set you back 39.900 rubles, the GMT-version 10.000 more. That makes them about US$627,00 and  US$784,50. Fair amounts given the unique dial, engraved case back, and very limited run of this special Lum-Tec, but more so because the concept is thought through and extends much further than just another color dial.
More information (in Russian) can be found on the site of YSHIO.RU, where you can also place your order. They do offer express mail, but picking it up in person might be much more fun!