Longines is one of the Swiss brands with an incredible rich history. In fact I think that even very critical, high-end collectors can be completely satisfied when they can collect nothing but Longines for the rest of their lives. Fortunately Longines sometimes digs in their archives and re-issues one of their treasures. This time a beauty from 1969!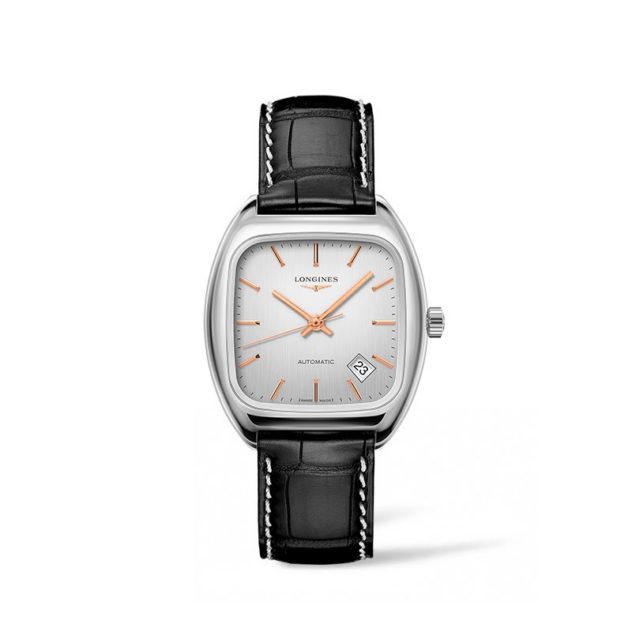 I wasn't around yet in 1969, but it was a year in which the cold war could turn hot at any minute, Nixon became president, Led Zeppelin launched their first album and Jennifer Lopez was born, and Longines made a simple, yet stunning cushion shaped watch. For the re-edition Longines stayed very close to the original, but only beefed up the case slightly. As a result the re-edition can fit easier with a more casual outfit, while the original moves more towards dress watch territory. What Longines hardly touched was the stunning dial. It is an exercise in simplicity, and executed with such perfection that you simply got to love it. The gold toned hands and numerals provide a nice contrast with the polished steel case. Also the date is perfectly positioned to pull the 1969 away from being completely symmetrical, but in a way that works so much better than if it was placed at three o'clock, taking the place of an hour marker.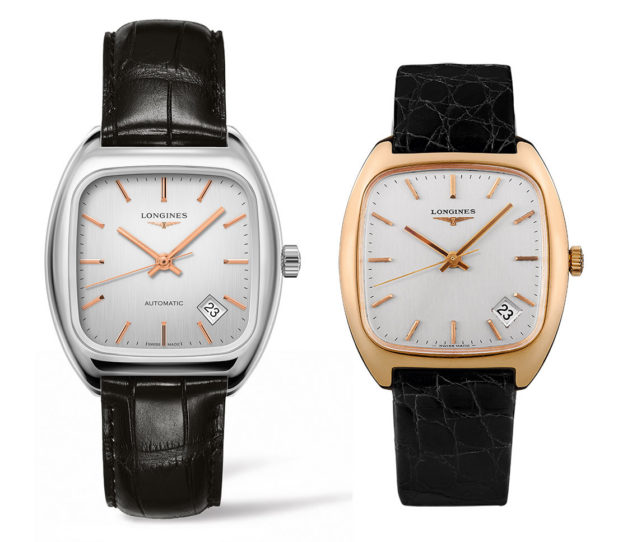 What is perhaps even better is that Longines kept the size of the 1969 in check. It did not increase it to abnormal proportions, but kept it 36 x 36mm. That sounds small, but since it is a cushion shaped watch it wears larger. Inside the watch ticks Longines caliber L888.2, which is in fact an ETA 2892 with upgraded power reserve from 45 hours to 64 hours. Price is not yet known, but expect something just above US$ 1.600,-. More information can be found here.